This year I have an awesome project to share. DIY Halloween candles using pool noodles. Anyone can do this with a trip to the dollar store and an Amazon order.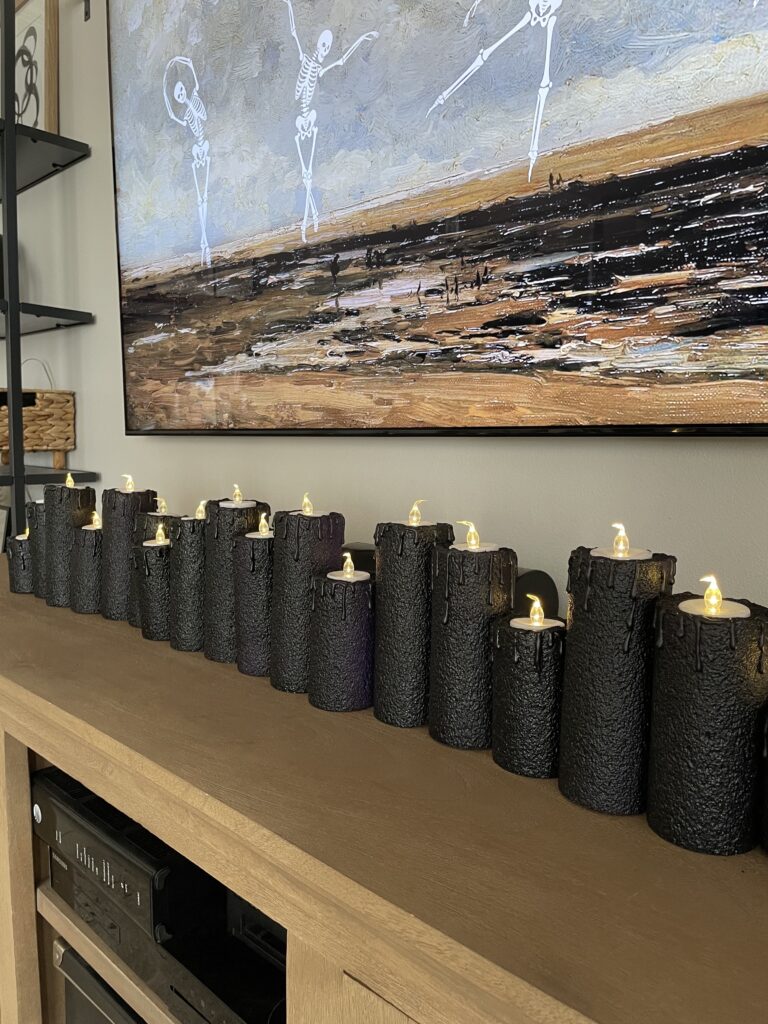 10/12/22 update – I first shared these pool noodle candles on Instagram. I cannot believe it's been viewed over 6.5 million times
This post contains affiliate links, which means I receive a commission if you make a purchase using the links below. All opinions are all my own.
Halloween has always been a fun holiday for me. As a child and even now as an adult I get so much joy in dressing up my kids and the house. I have collected a lot of decor throughout the years and I am so excited to share this Halloween pool noodle DIY with you.
This DIY project required 2 pool noodles. Purple seems to be the darkest pool noodle I could find. I assumed it would be easiest to spray paint. You can use whatever color you find, you may just need more coats to cover the color.
Let's get crafty
Cutting the noodles into 6in, 5in, and 4in pieces gives them visual interest and height. I used a measuring tape and an Exacto hobby utility knife, but a serrated knife works just as well too. Using two pool noodles gave me about 20 candles in those various heights. I had 18 tea lights so I ended up with 18 candles under the TV.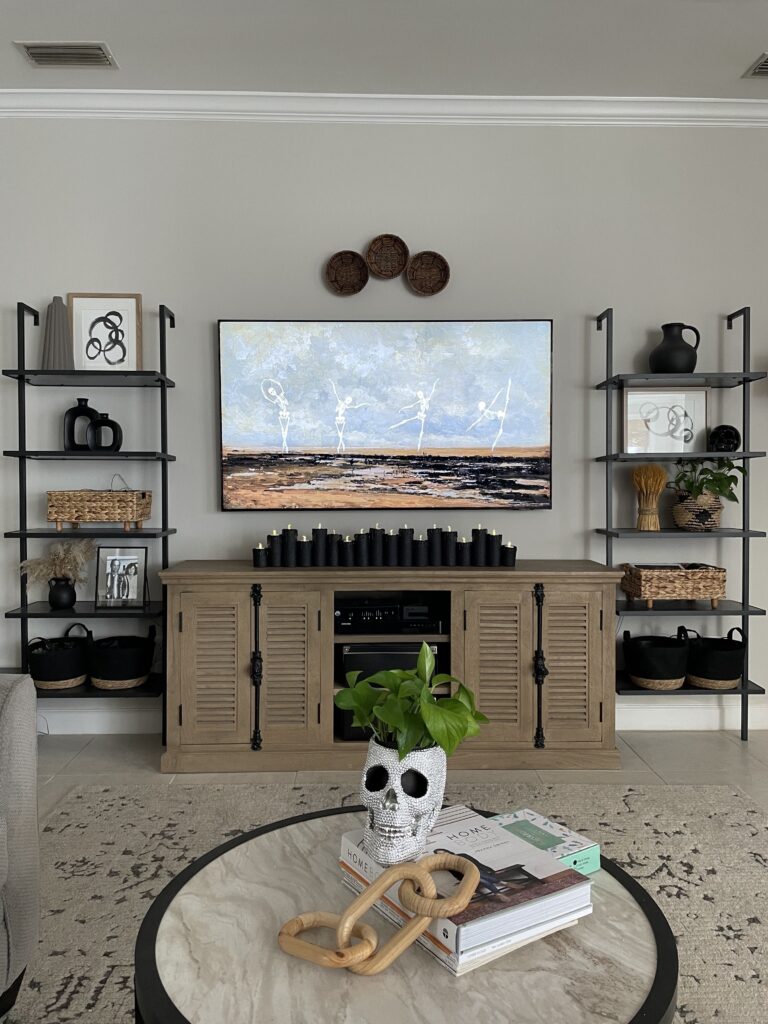 lights
The magic LIGHTS. NO actual flames are used. DO NOT use real tea candles. Pool noodles are flammable and should not be near an open flame. These tea lights are battery-operated remote control tea lights. I purchased them last year for my floating witch hats and they worked out so well. Read more about those floating witch hats HERE. The tea lights lasted a whole year and are just now starting to dull so I ordered these replacement batteries.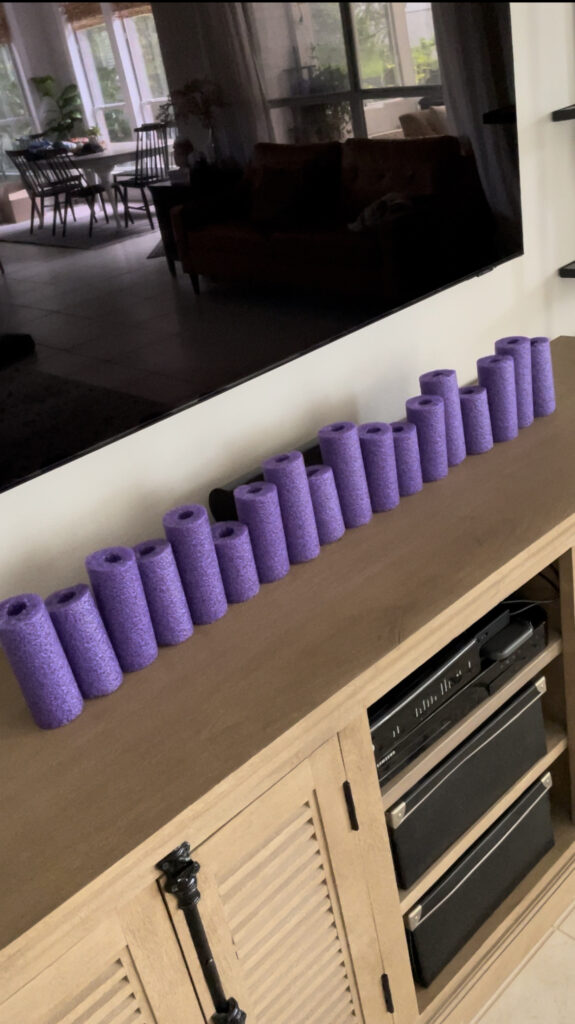 Once the candles were cut to various heights its time for the next step. Make the pool noodle hole bigger so the tea light fits. Place the tea light in the middle and cut the noodle around the tea light. I went as deep as the knife would go and I pushed the foam down.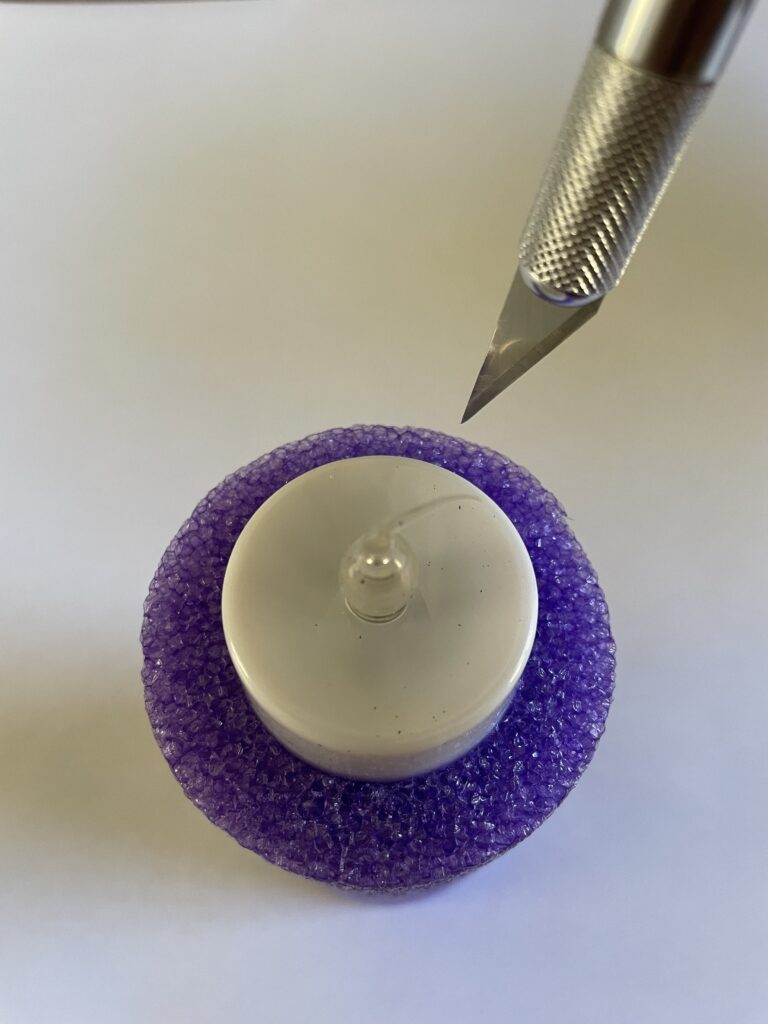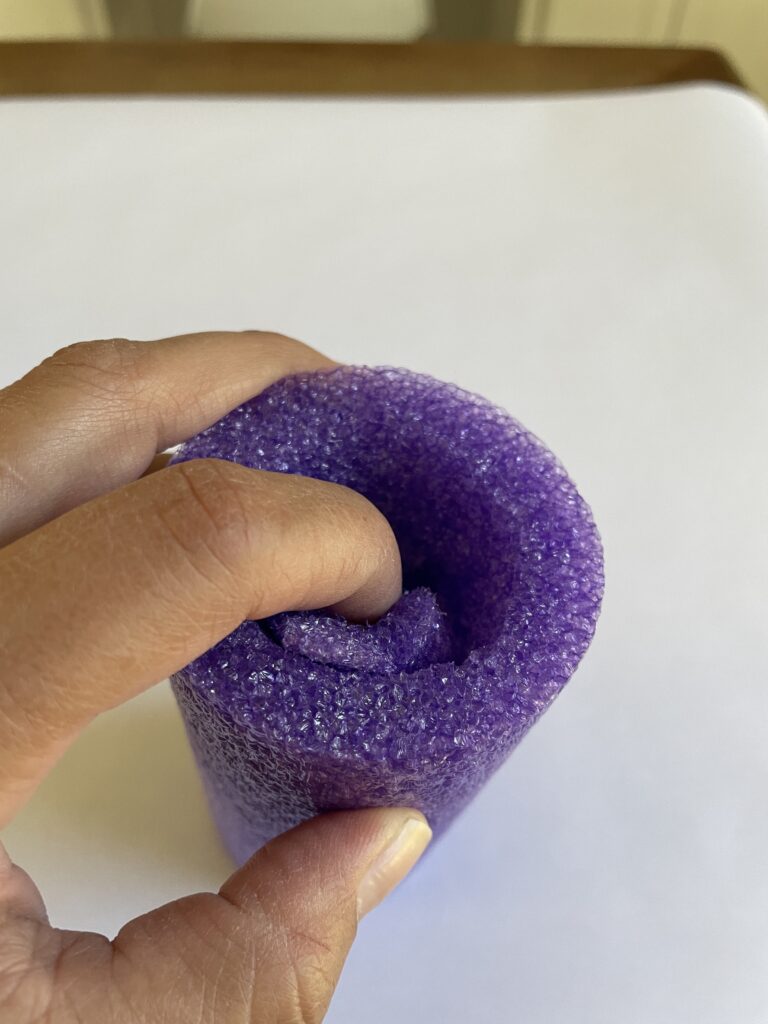 After cutting the holes for the lights I plugged in my hot glue gun. My mini high heat gun worked great. I didn't touch the noodle with the gun nozzle. Instead, I draped the hot glue on the noodle so that it cooled off and didn't melt the noodle. Draping is the key to getting the glue to look like wax. Grab plenty of glue sticks. You will be using a lot of them. I think I used about 8-10 sticks for this craft.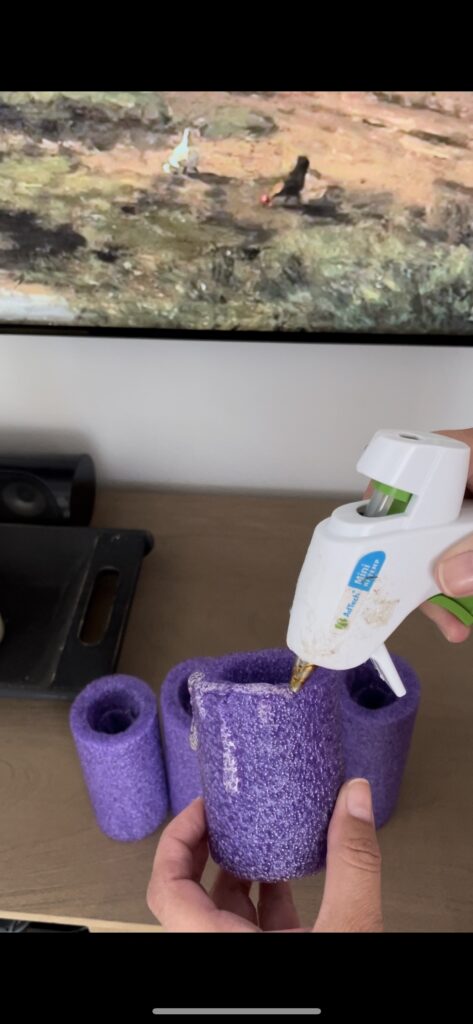 Next, is spray paint time! I used matte black spray paint. I found that lying the noodles down instead of standing was easier. They are very light and the spray can knock them over.
Once they are dry, place the tea lights in and arrange them at various heights. Make sure you have the switch on the bottom of the tea lights set to ON, so you can use the remote control or timers to turn your cool spooky Halloween lights on and off.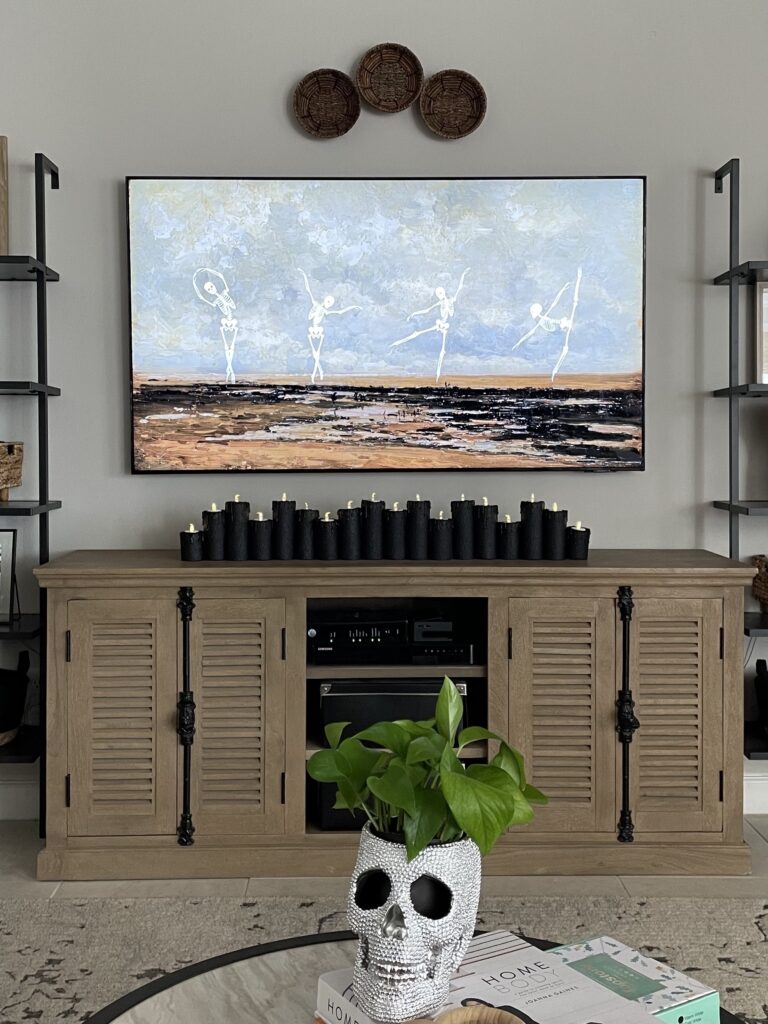 These DIY pool noodle Halloween candles have been my favorite Halloween DIY. They add such ambiance in the evenings. Please let me know if you make them!
Thanks for stopping by!