Kitchen
August is a tricky month for decorating. Is it late summer or early fall??? The answer, my friends, is both!! Showing you how I went from summer to fall in our kitchen so you could enjoy both summer and fall decorating.
The kitchen is where we spend most of our time, so it just makes sense to start there. Focus on just room at a time. That is how I store seasonal decor too. In this case, I just had to get down the kitchen fall bin 😉
This post contains affiliate links, which means I receive a commission if you make a purchase using the links below.  All opinions are all my own.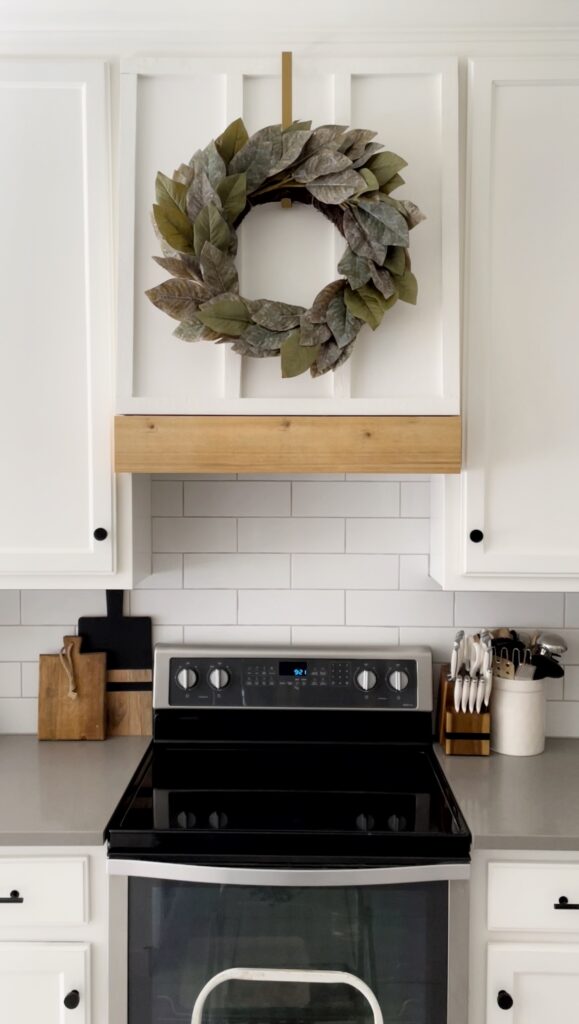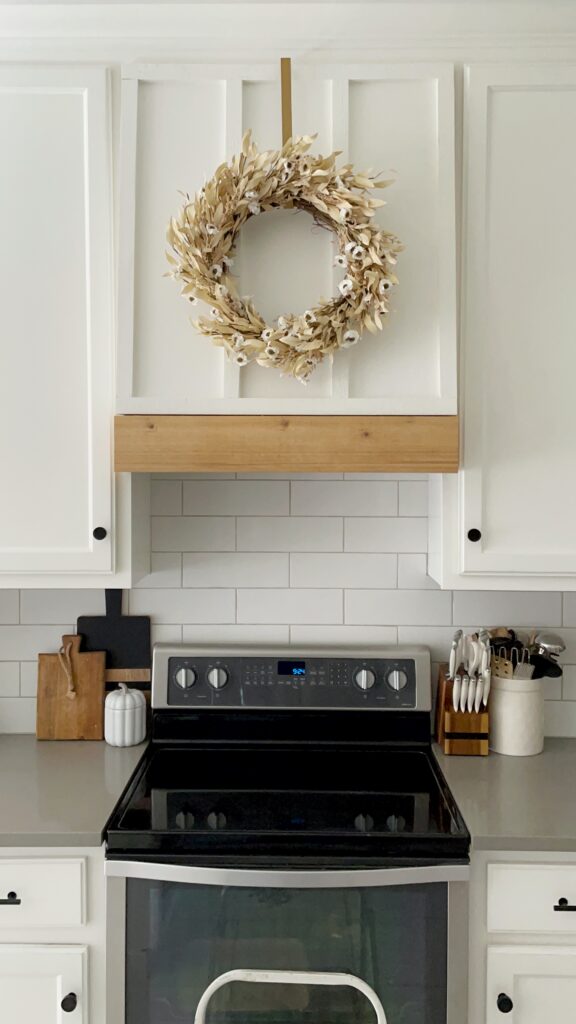 Summer to fall decoating is pretty much the greenery and florals. The easiest way to transition from summer to fall is by swapping out stems and wreaths. For example, the wreath above the stove was replaced to a more muted fall tone.
Shop my items
To shop my items click on the products below or follow me on Like to Know it.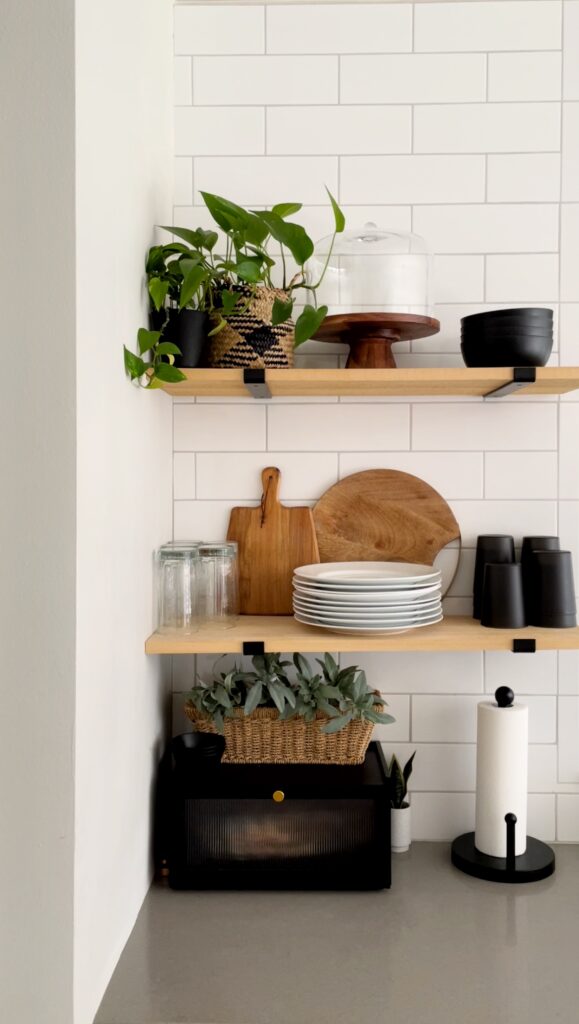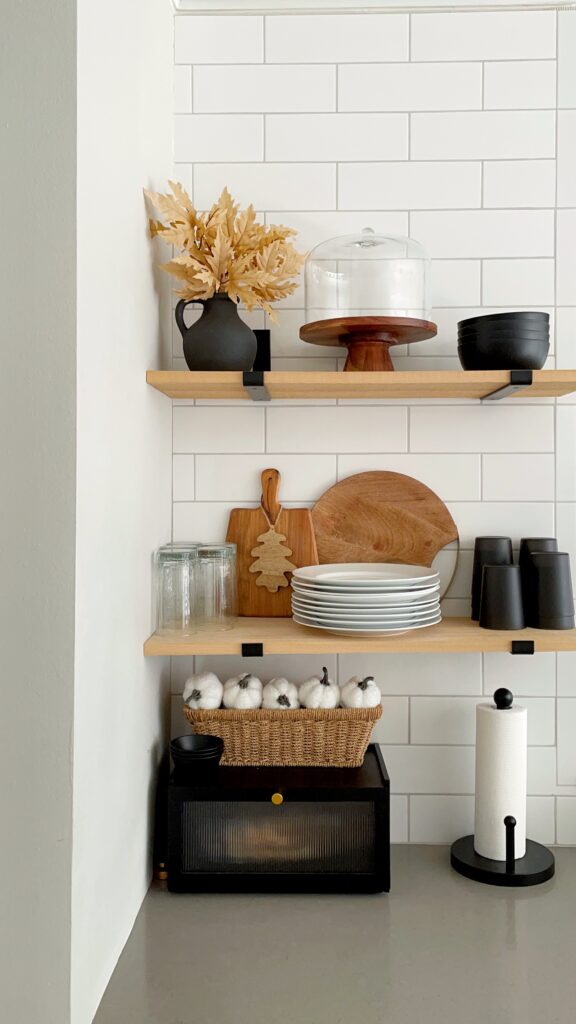 Shop shelf items

I have to fill you in on a little secret. That bread basket on top of our bread box is our junk basket. Those pumpkins or greenery hide all the odds and ends that collect in the kitchen. Check your dollar store or the dollar spot at Target for small affordable pumpkins.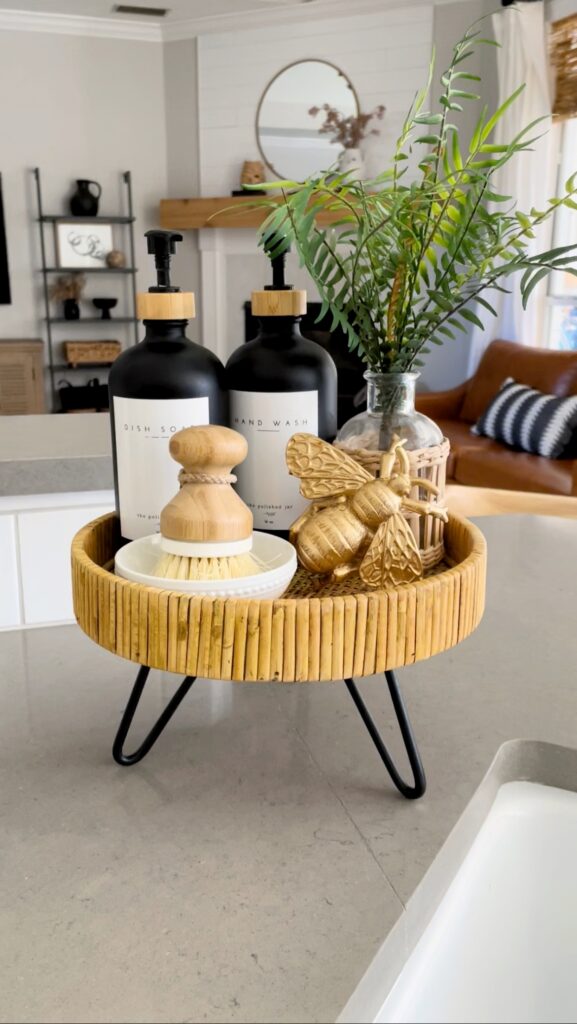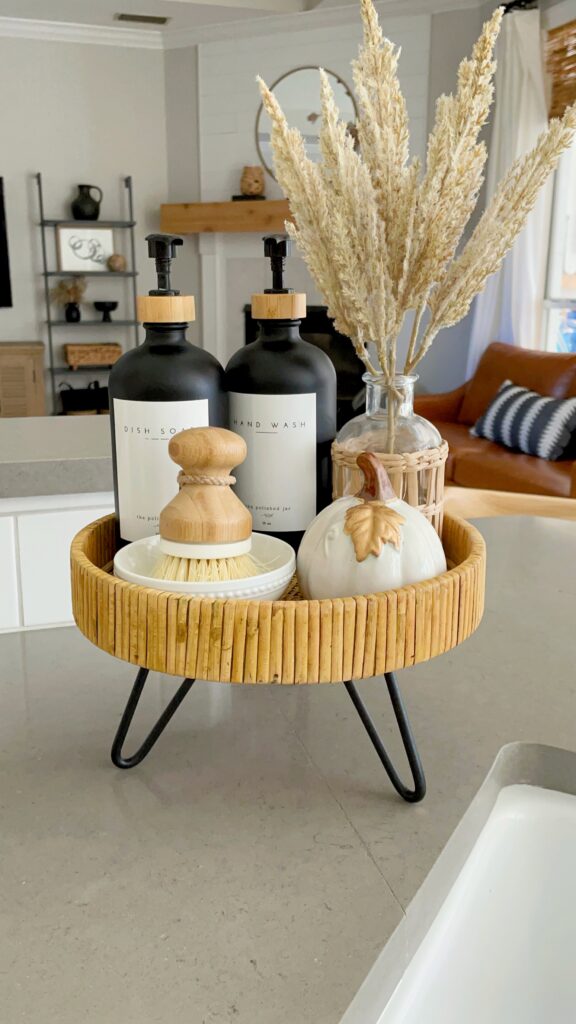 Keeping this short, swapping out just a few items in your decor can transform you space for the season. Greenery or Florals add so much texture and dimmension. Remember to bring the outdoors in. Small seasonal items add big impact and store easily. If you have the space in your kitchen store you seasonal decor there. Our kitchen cabinets go all the way to the ceiling. I like to store our seasonal decor items on the top shelf and what doesn't fit I place in a bin in the attic labeled kitchen.
I hope these small changes have inspired you to decorate for the seasons. Click here to jump to Halloween.