Thinking of converting your dining room? How often do you really use the space? This post will give you details on how to convert your unused dining room into a family office space that the entire family can use!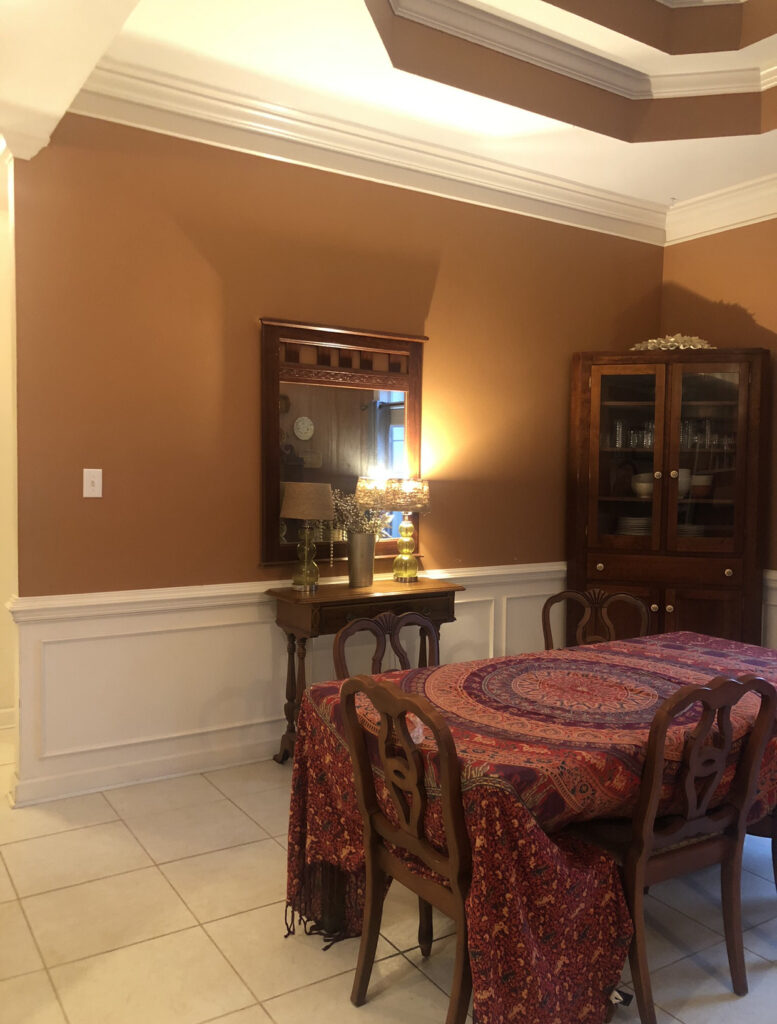 Here was the formal dining room before we moved in, very formal and very not us. Our kitchen has a big eating space right next to the breakfast bar. We have our dining table there, which left this space as a duplicate place to eat. (At the time our kids were being homeschooled and we needed more workspaces.) Converting the formal dining room into a family office was just what our family needed.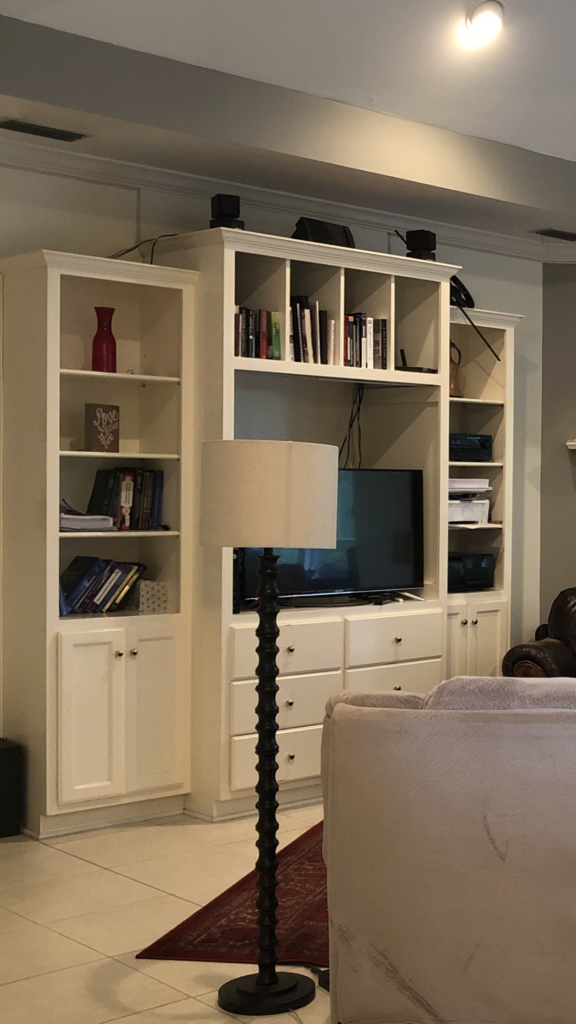 This entertainment center is a beast! It was massive, but couldn't house our flat-screen. We decided to remove it, so we cut the bookcases from the center unit and placed those bookcases in the new family office.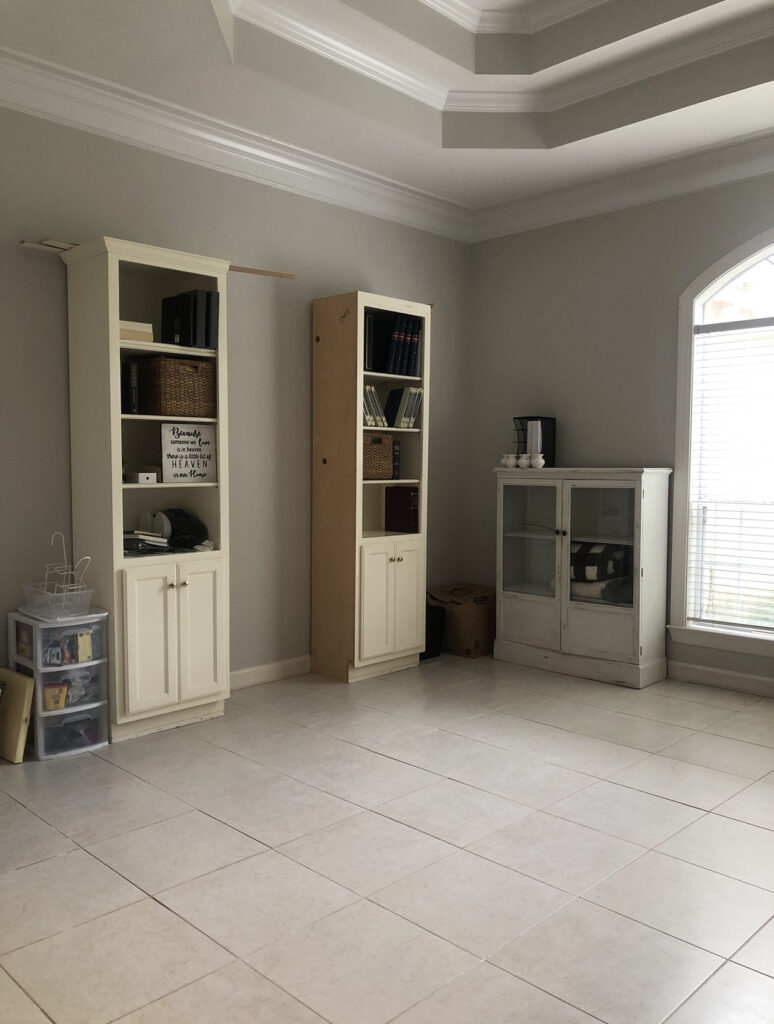 Having the room painted and the bookcases in really started to put things in place. We added a thin piece of plywood to the unfinished sides where we cut the unit. Now we needed desks. I wanted there to be some division so we could have three dedicated desks for each of our three kids. Instead of purchasing desks, we purchased and cut up a butcher block countertop and installed them in between the bookcases.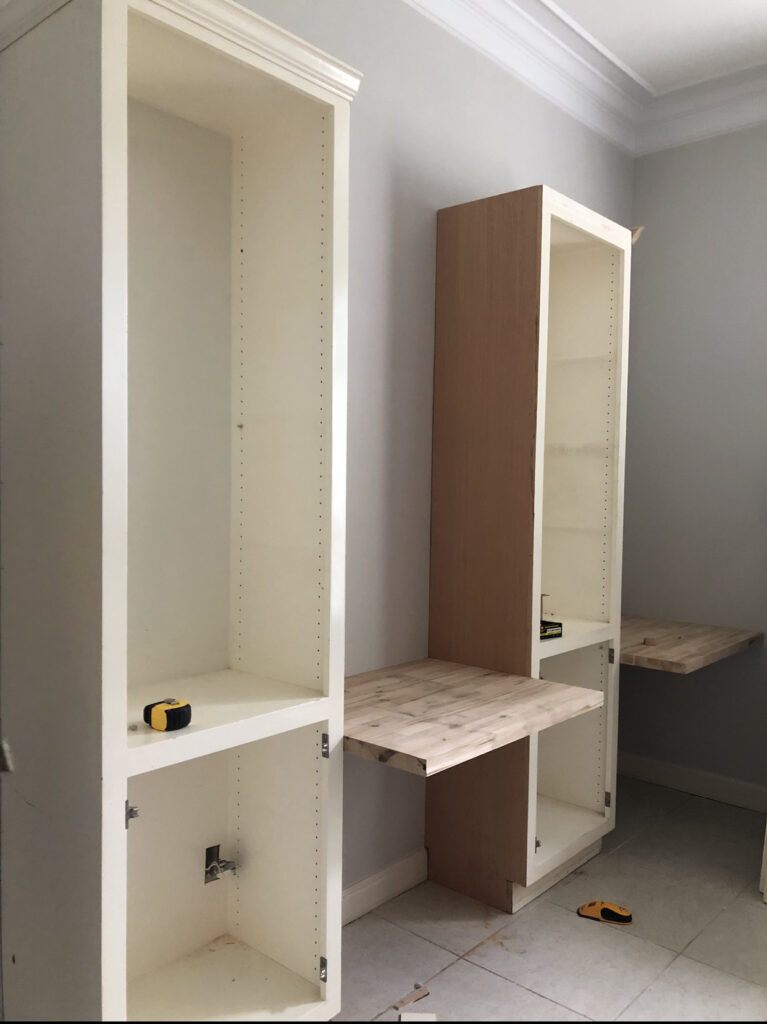 Next up was lighting. After some research, we discovered battery-operated lights and installed three sconces over the desks.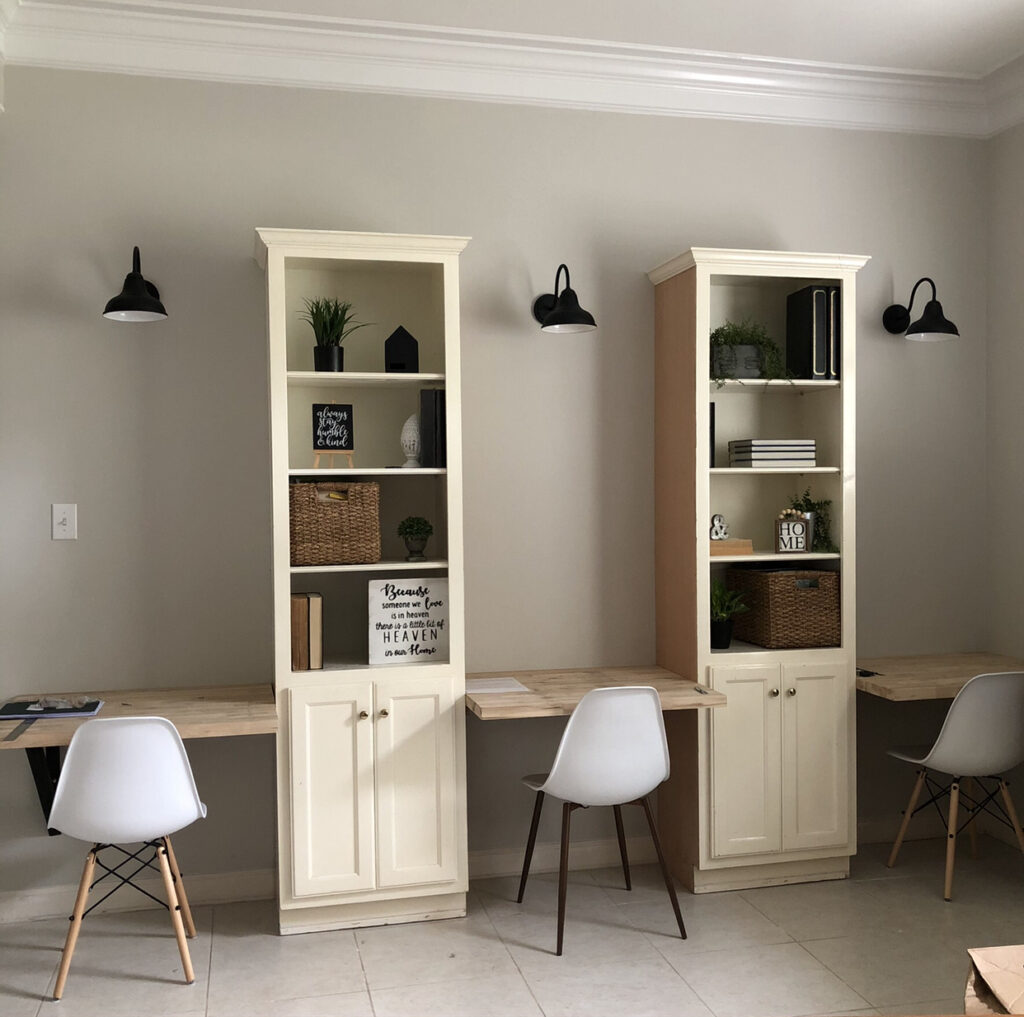 Adding the fun chairs really made this room. I found a coffee table on the Facebook Marketplace that was the perfect size. I changed the legs and made it more of a craft table with chairs. We priced out chalkboards and because we needed three, we decided it would be more cost-efficient if we made them.
family office Reveal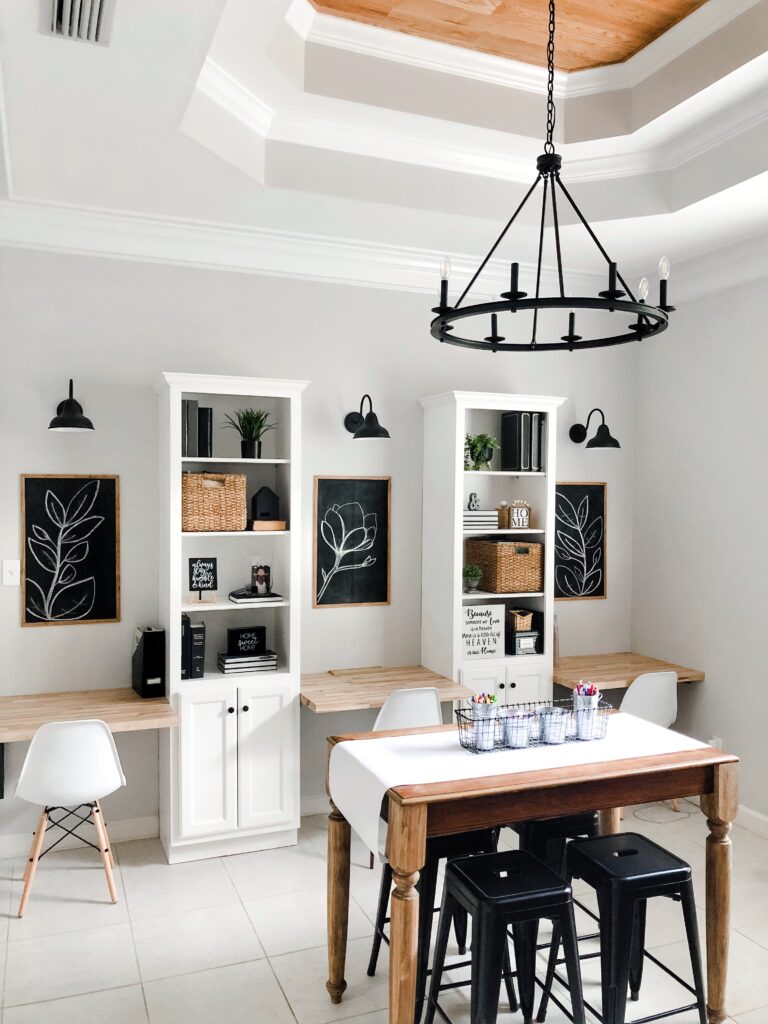 We use this space so much now, however, it never looks this clean! I like to say it looks lived in. 😉😂 I would love to know what you think of this family office! Would you ever turn your formal dining into something else? Let me know!