Neutral Easter Decor Ideas to go with your Neutral Home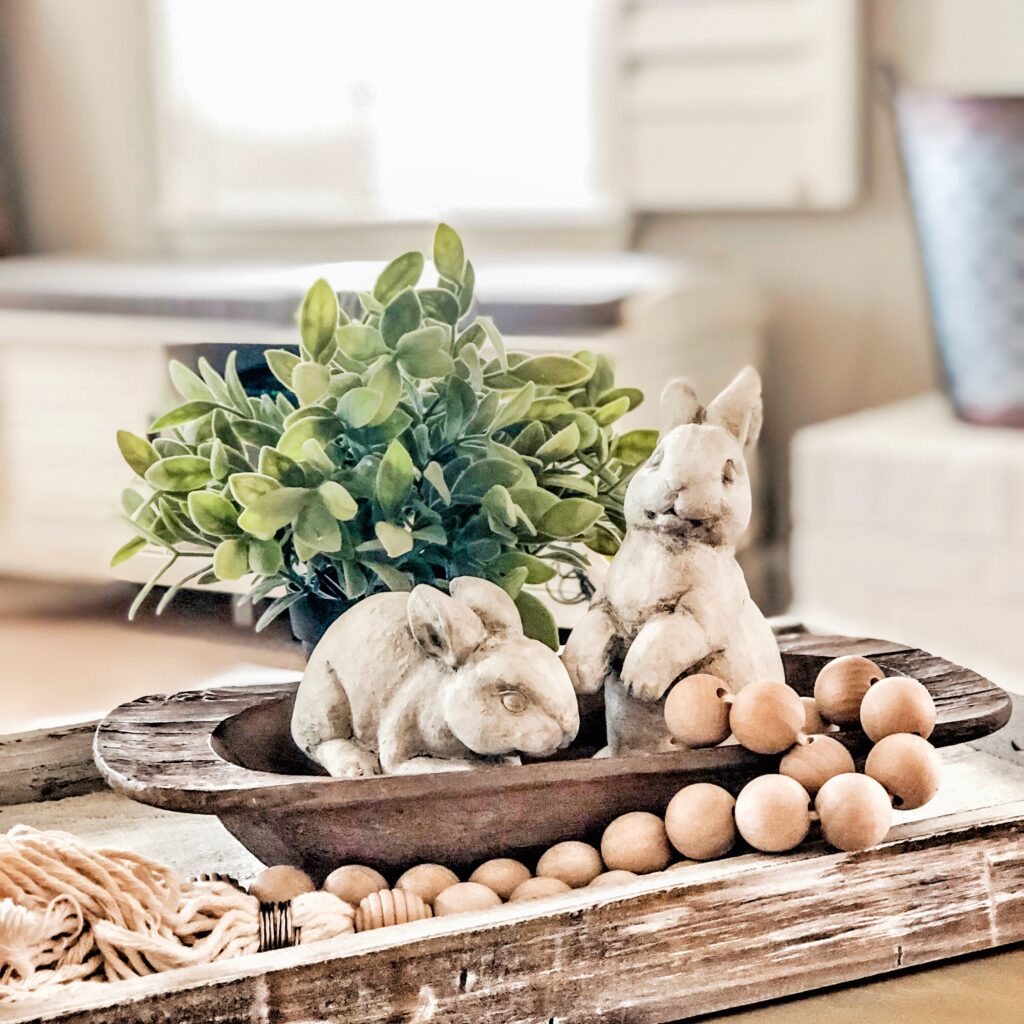 Easter is such an important holiday. I truly enjoy the holiday with all its new beginnings. It is no surprise that I also love to decorate for this special season. This decor is not your typical mainstream pastels, pinks, yellows, and blues. Instead, this neutral Easter decor roundup is made up of, you guessed it, NEUTRALS. These muted colors are perfect for farmhouse, coastal, country-styled homes.
This page contains affiliate links, which means I receive a commission if you purchase at no cost to you using the buttons below.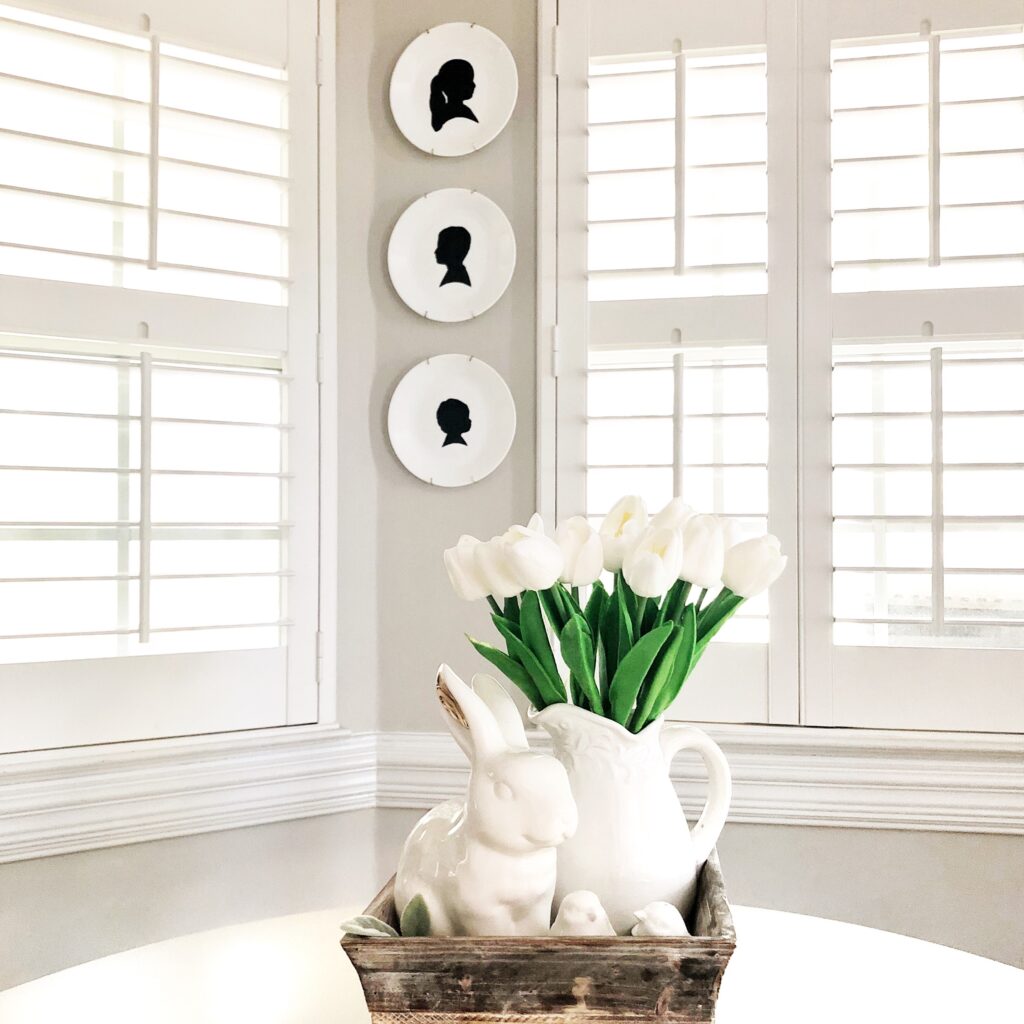 The easiest way to decorate for Easter is to bring the outdoors in… to celebrate the beauty of new birth and life. One easy and affordable way to bring the outdoors in is through greenery and florals. Real or faux. Faux greenery and plants have come a long way. They are so real-looking that they no longer look tacky. A few stems from your backyard or from the craft shop can go a long way.
Favorite faux Spring Plants/florals

My collection of bunnies has multiplied through the years. That is supposed to happen right?!? They magically reproduce in the attic. 😆 I tend to add one or two bunnies to my collection each year and recycle or donate the ones that I am not using. My advice is to stick to neutrals. Purchase white, gray, or neutral bunnies. They will remain a staple throughout the years. Some of the bunnies in these photos are older than my baby who is now 7 years old.
neutral bunnies needing homes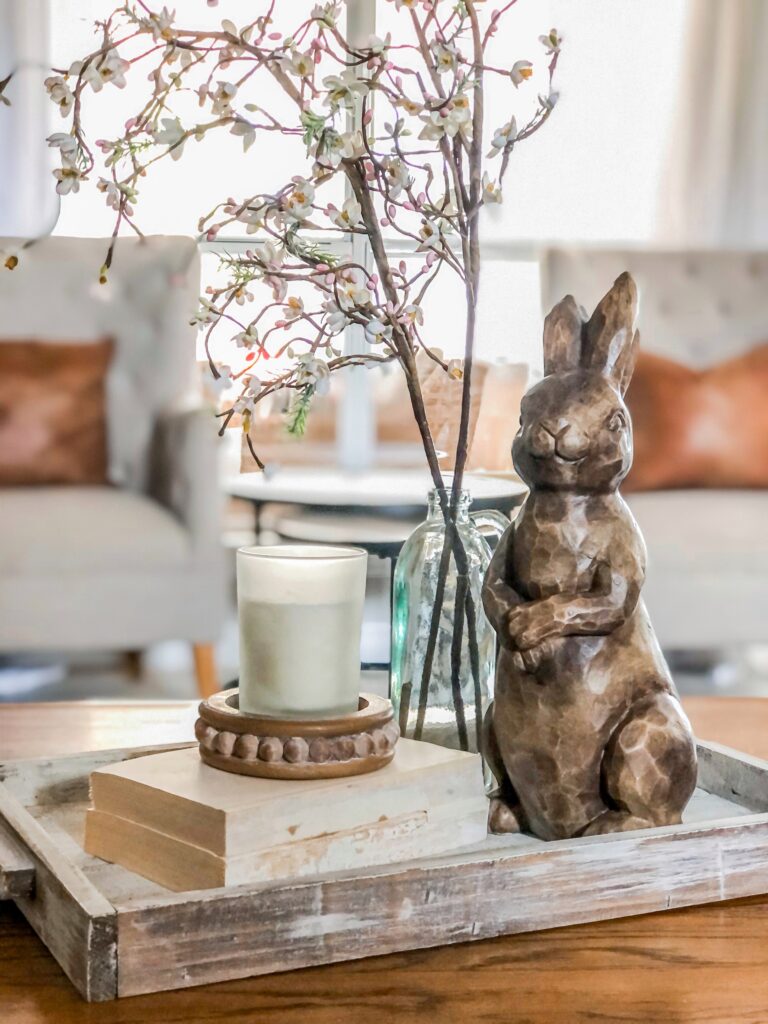 Neutral Easter decor vignettes are easy to put together and have 3 components. A bunny, greenery or floral, and a whimsy piece. Depending on where you are placing the vignette will determine the scale. A dining table centerpiece will call for bigger items while a coffee table can be smaller in scale and therefore smaller Easter items. The whimsy is where you can get creative. Eggs, crosses, baby chicks, books and candles are great items to add in to vignettes.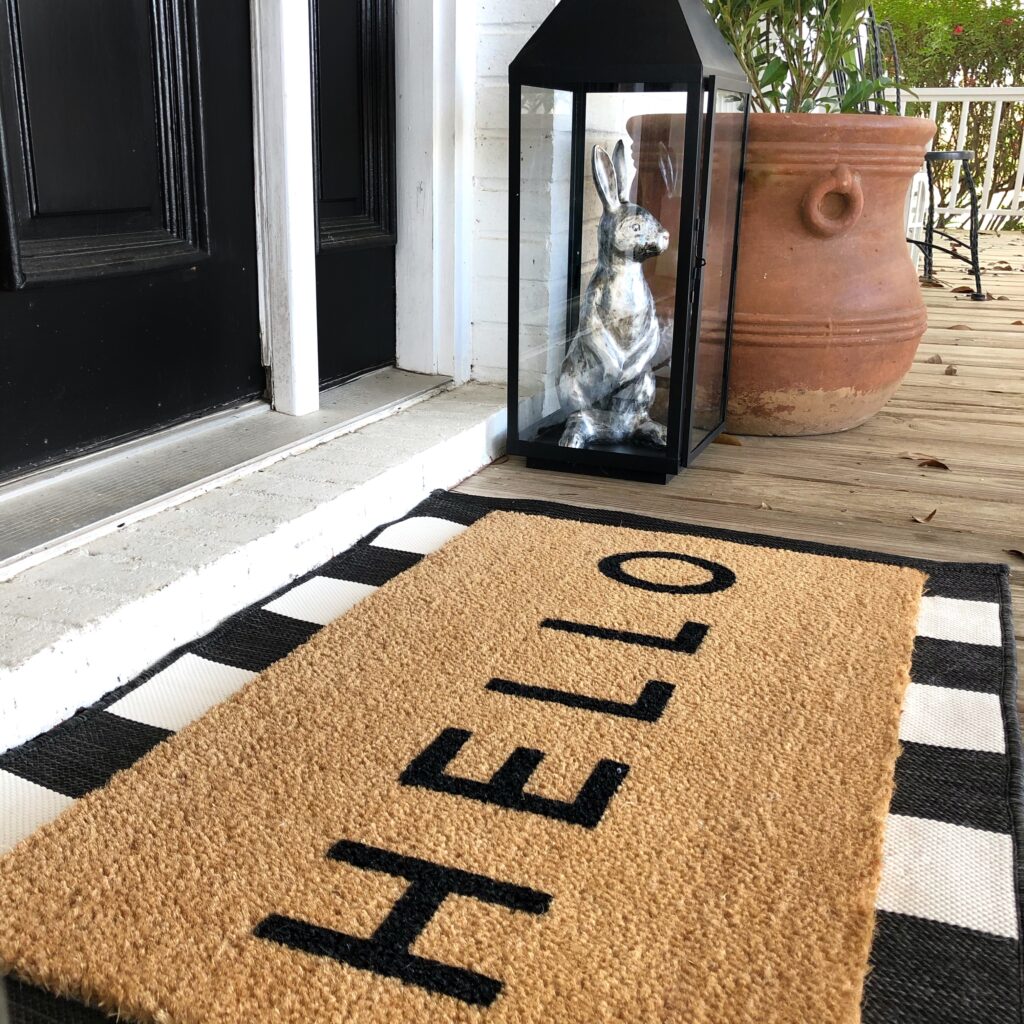 While you are bring the outdoors in, dont forget to bring some bunnies outside. Pick out more substancial pieces that can be seen from the curb. I added one to this lantern to give it more of an impact. Placeing them on elevated surfaces can help them be seen. A neutral wreath is also a great and simple way to dress up your front door.
Neutral Easter Wreaths

Remember the real reason for Easter – new life through a Savior. Happy Easter!