If you're here you love decorating for Christmas, am I right? My style has evolved and changed throughout the years. I find it easier to decorate when I have a theme in mind. Whether that is a color scheme, pattern, or style. This year's theme is a black, metallic, wood Christmas! A modern farmhouse twist using unconventional holiday accents.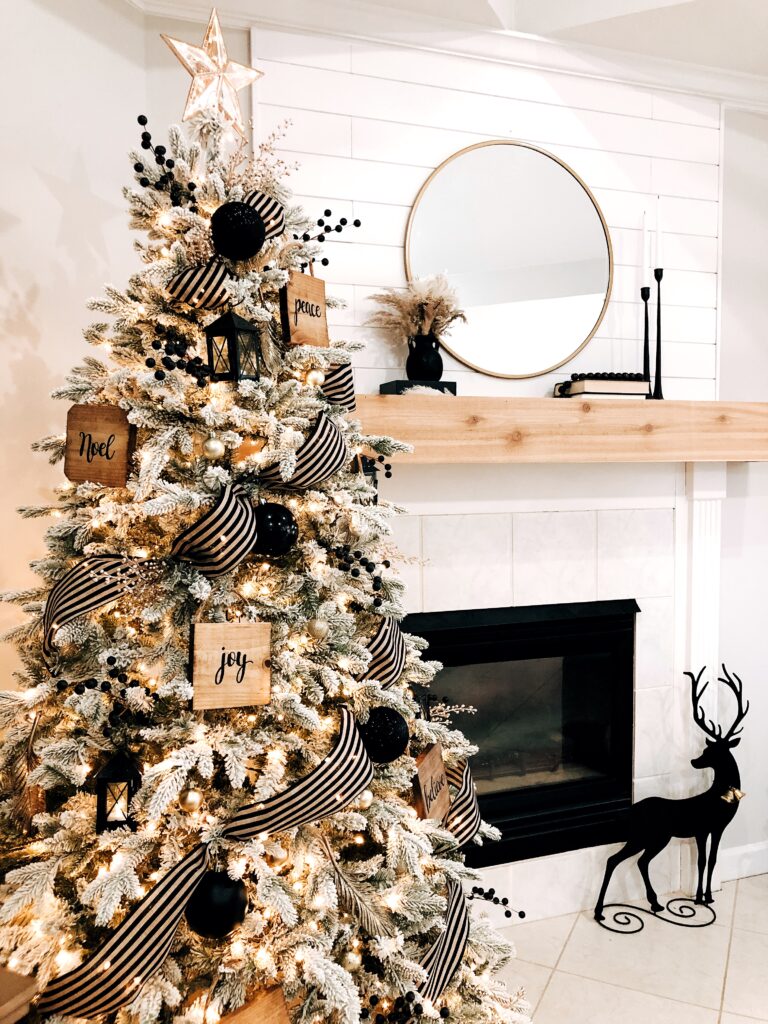 This post contains affiliate links, which means I receive a commission if you make a purchase using the links below. All opinions are all my own.
I've had a few themes throughout the years. I can't pick a favorite however I am obsessing with the tones and vibes of this year's theme. It all started when I found the ribbon. I must say it turned out better than ever imagined.
BMW tree – Details
The ribbon is such a big part of our tree. I am working on a post that I hope to link soon that talks all about the ribbon. I was able to decorate this 7.5 ft pre-lit tree with one roll of that ribbon. It doesn't go all the way around. You will definitely need another roll if your tree is not in a corner.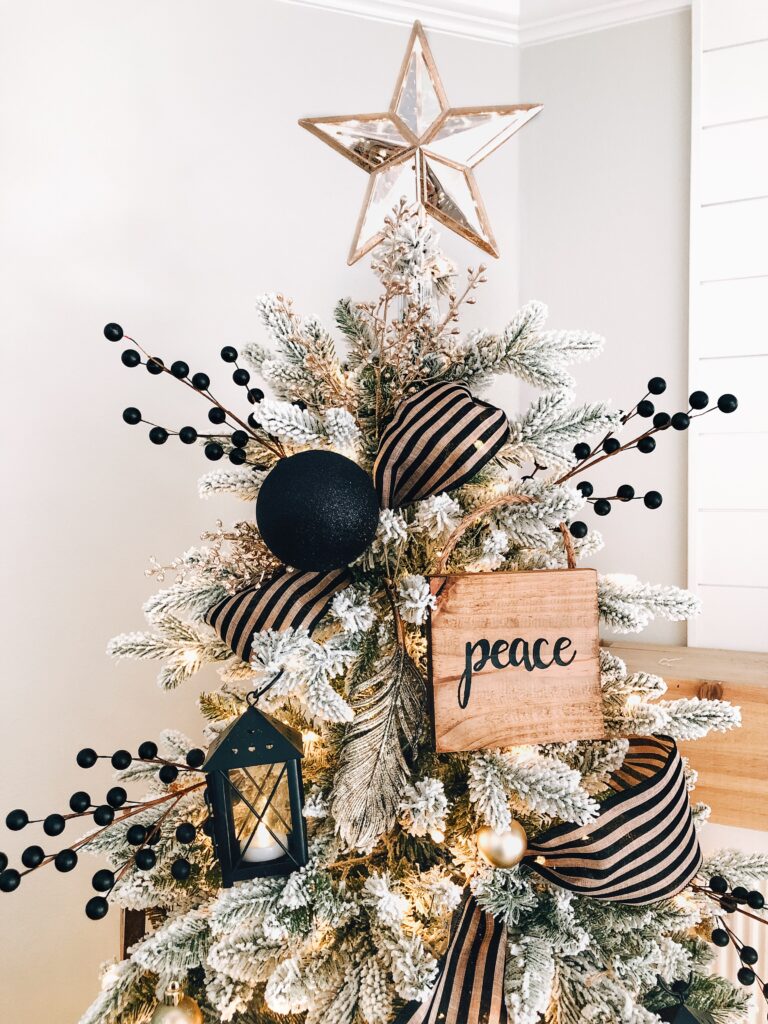 The ribbon called for a more elegant star. I was so happy to find this metallic star to go with the BMW theme. It was a great Target find. It is antique gold and it illuminates beautifully. These mini lanterns also give off such a beautiful glow thanks to these remote and timer tea lights. They come in a pack of 12. I used half for Halloween and the other half for Christmas. I have them on a timer and they come on automatically every night.
The rest of the big statement ornaments are tricky. The wood signs are made by yours truly are sold out. Subscribers will be the first to know if a restock becomes available.
The black stems, metallic feathers, and big black shatterproof ornaments are from Hobby Lobby. Unfortunately, they are sold out online. Check your local stores for inventory. I have found similar options and linked many below.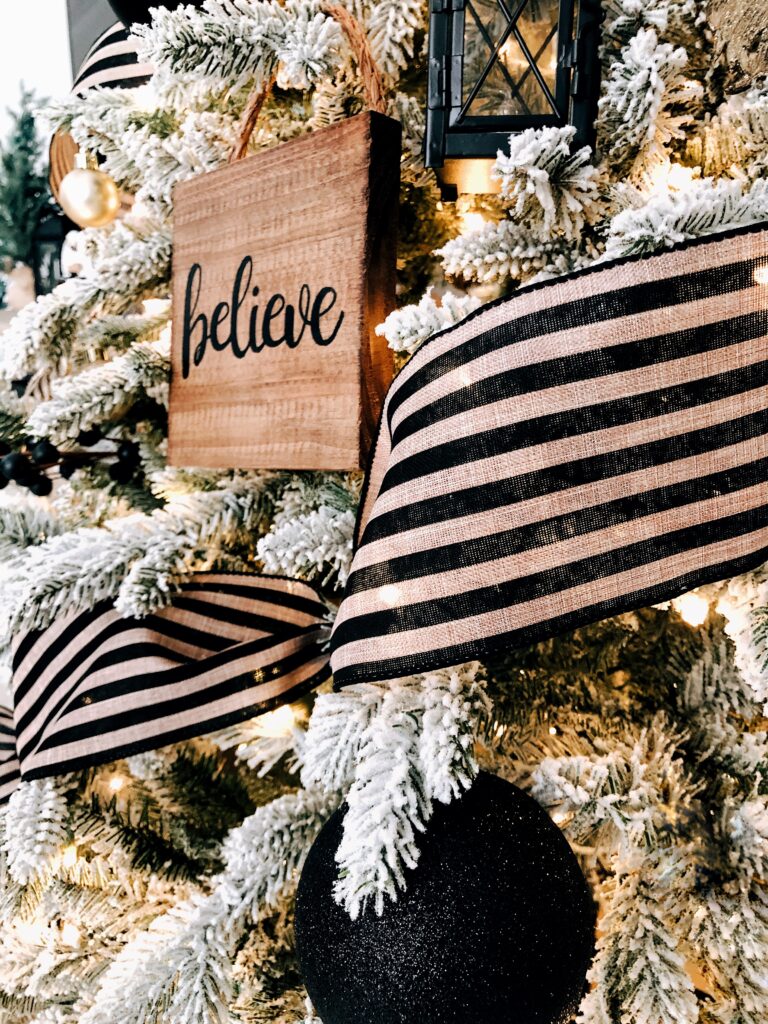 More links and resources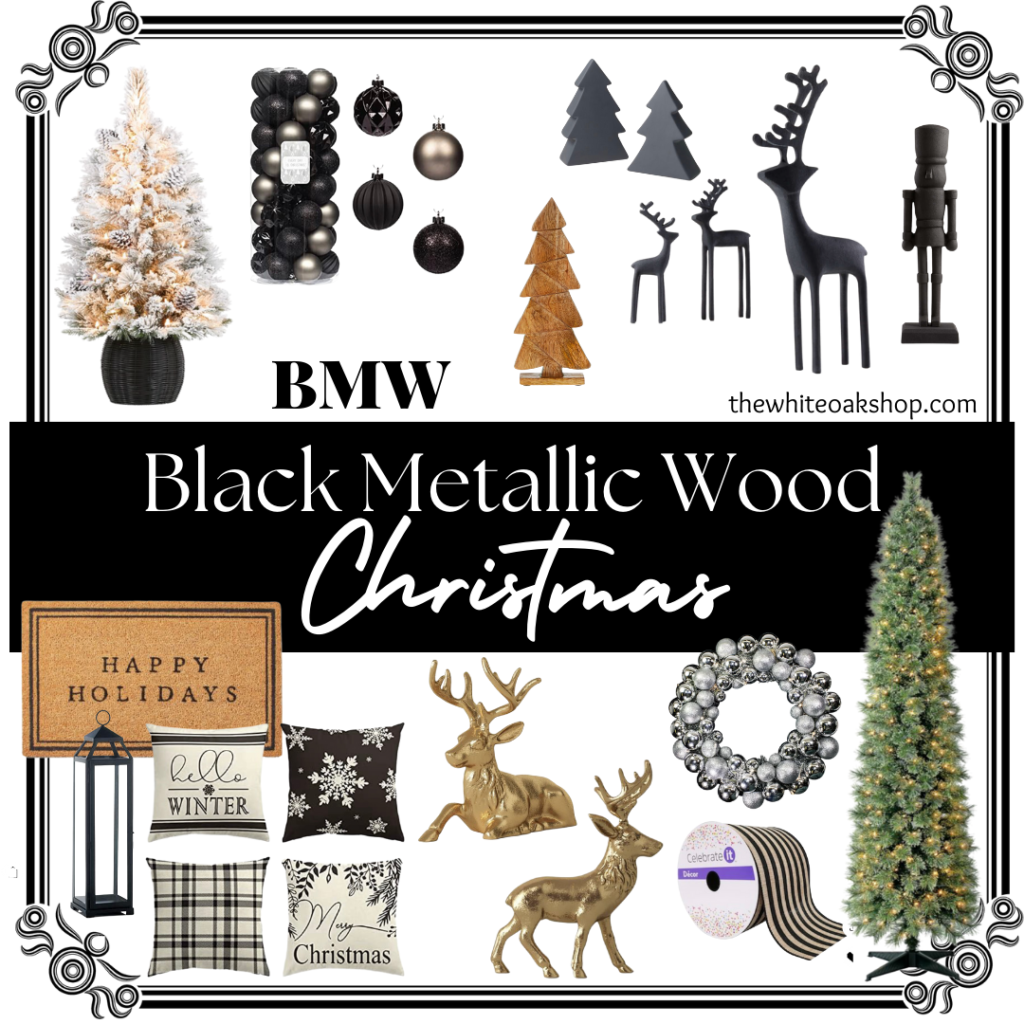 I hope this post has inspired you to incorporate some black, metallic, or wood into your Christmas decor. Thanks for stopping by. Merry Christmas!!