Neutral decor is widely popular in interior design. It gives off a very cozy feeling, especially during the holidays. If you love black, white, and warm tones you will love the following 11 neutral Christmas tree ideas.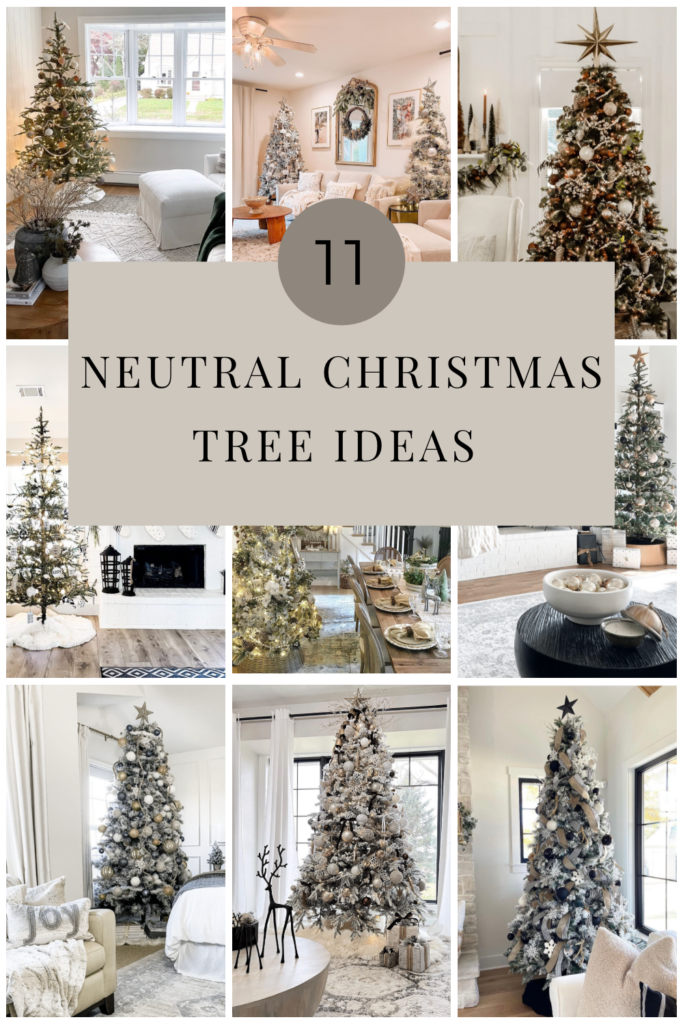 Neutral Christmas Trees
From modern to traditional, glam, or rustic. If you prefer flocked or evergreen. You will find the best ideas to match your style.
1. Flocked in Black and White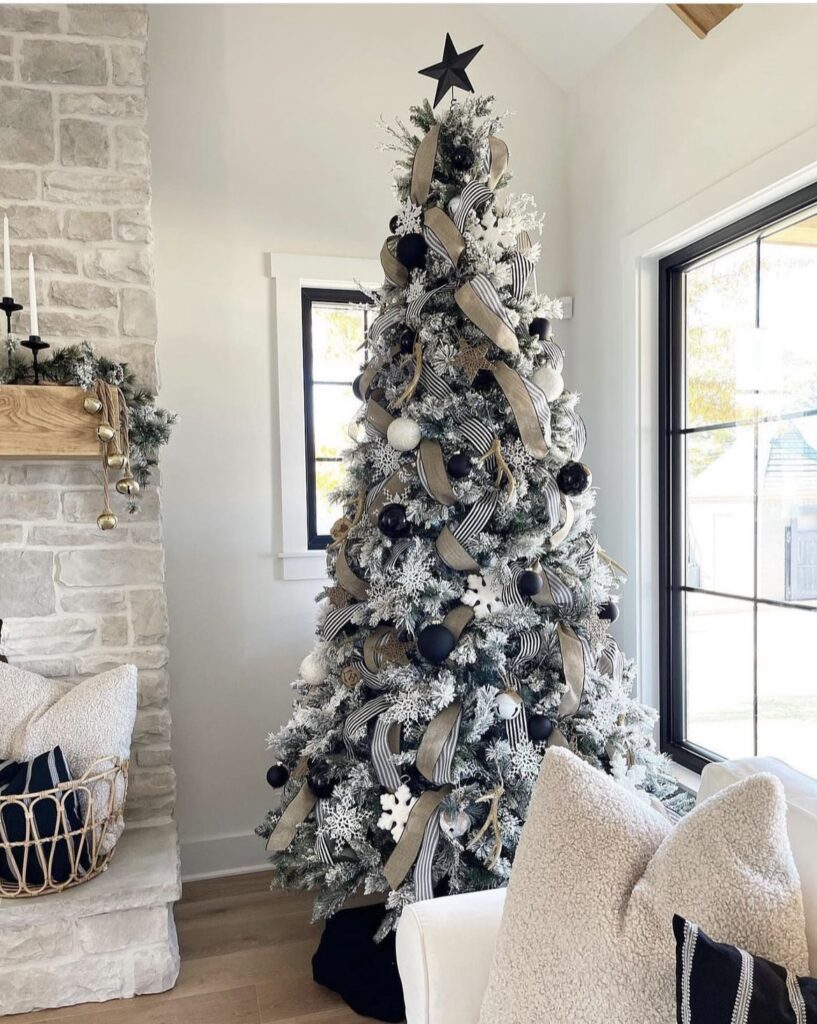 The black star and skirt make this flocked tree really pop. A mix of neutral ribbons and fun ornaments adds whimsy and interest.
2. Evergreen gets a gold star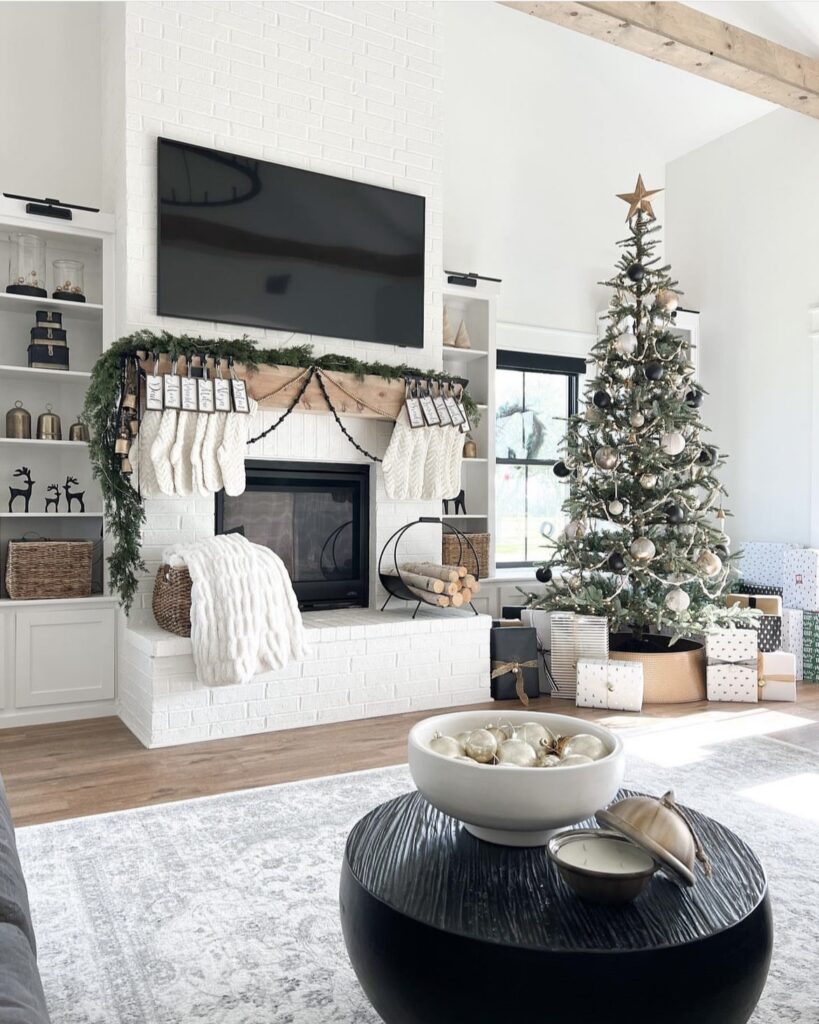 Michelle takes traditional to a modern level. Her use of classic but bigger ornaments and garland make this evergreen look modern with a gold star and tree collar.
3. Deerly loved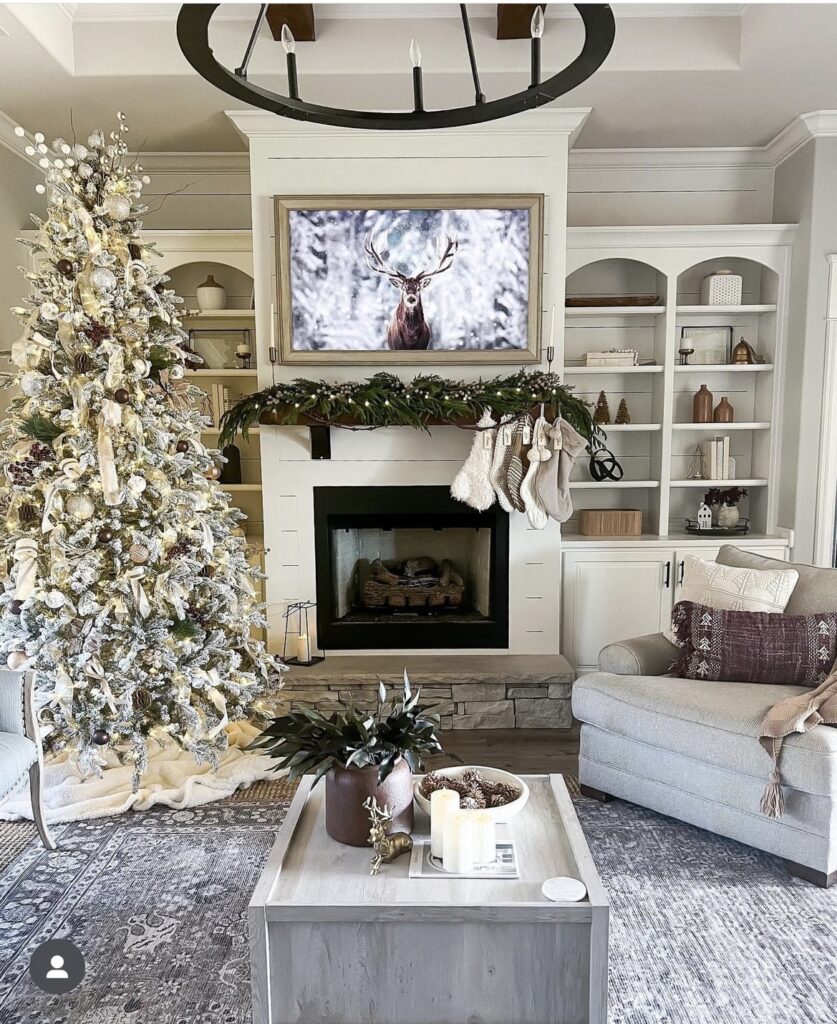 Julia adds some glam to her flocked beauty with gold ribbon and picks. Using a throw for a skirt is a brilliant idea! The brown ornaments play off her TV art, pillows, and wood tones in her home giving it a rustic vibe as well.
4. Modern Farmhouse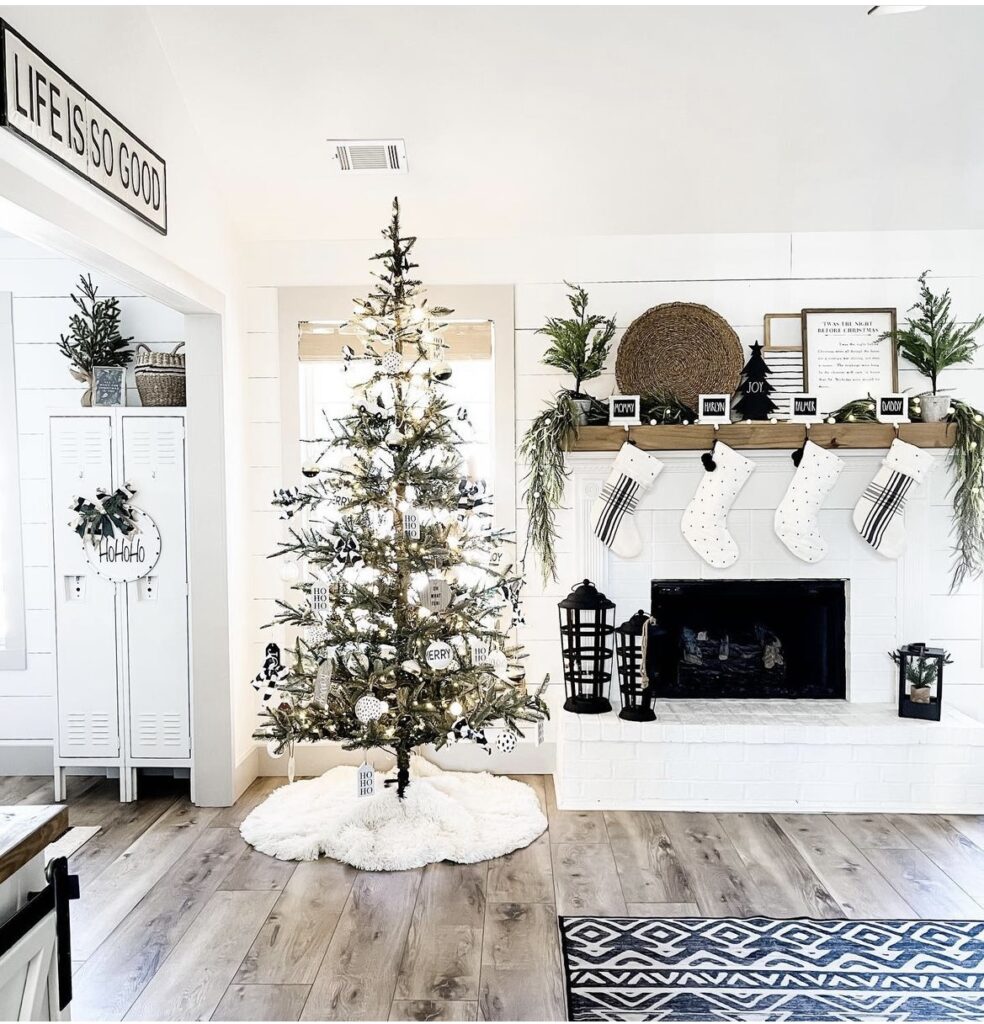 Stacy makes her tree look modern with a mix of different lights. She uses bigger overzised globes along with the more traditional twinkle lights. This mix along with her decor makes her space look modern and chic.
5. double the glam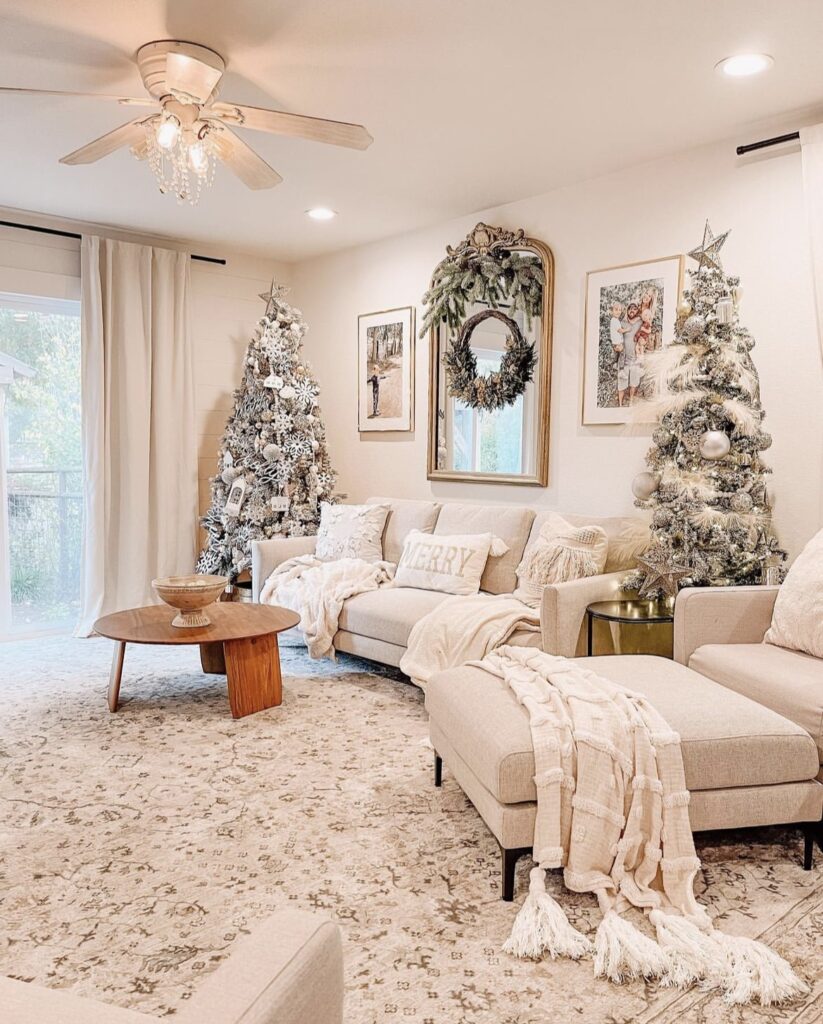 If you have the space why not add another tree? Nicole adds symmetry and sophistication with two trees. Both trees have similar tones, colors, and toppers but they have different ornaments and textures which keep your eyes moving.
6. Naturally glamorous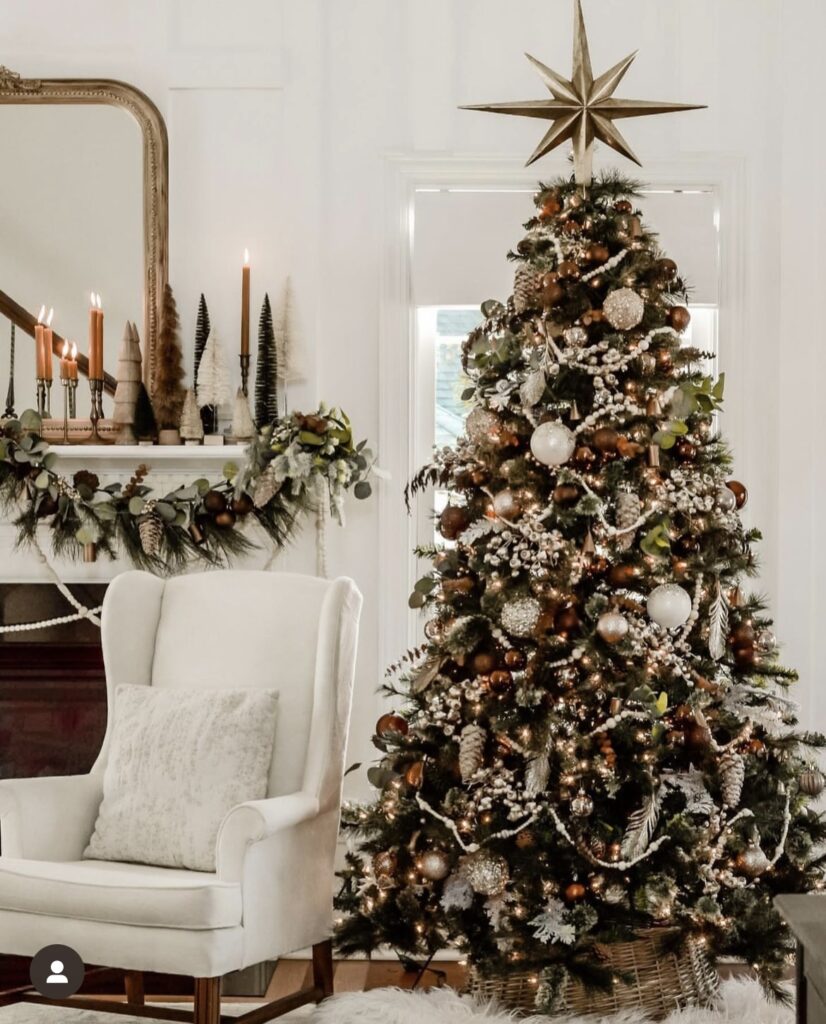 This beautiful evergreen is all dolled up with metallics and warm browns. The gold feathers and pinecones bring a lot of the outdoors in a very sophisticated way. The oversized star, tree collar, and fur add so much glam texture, and dimension.
7. Brightly Textured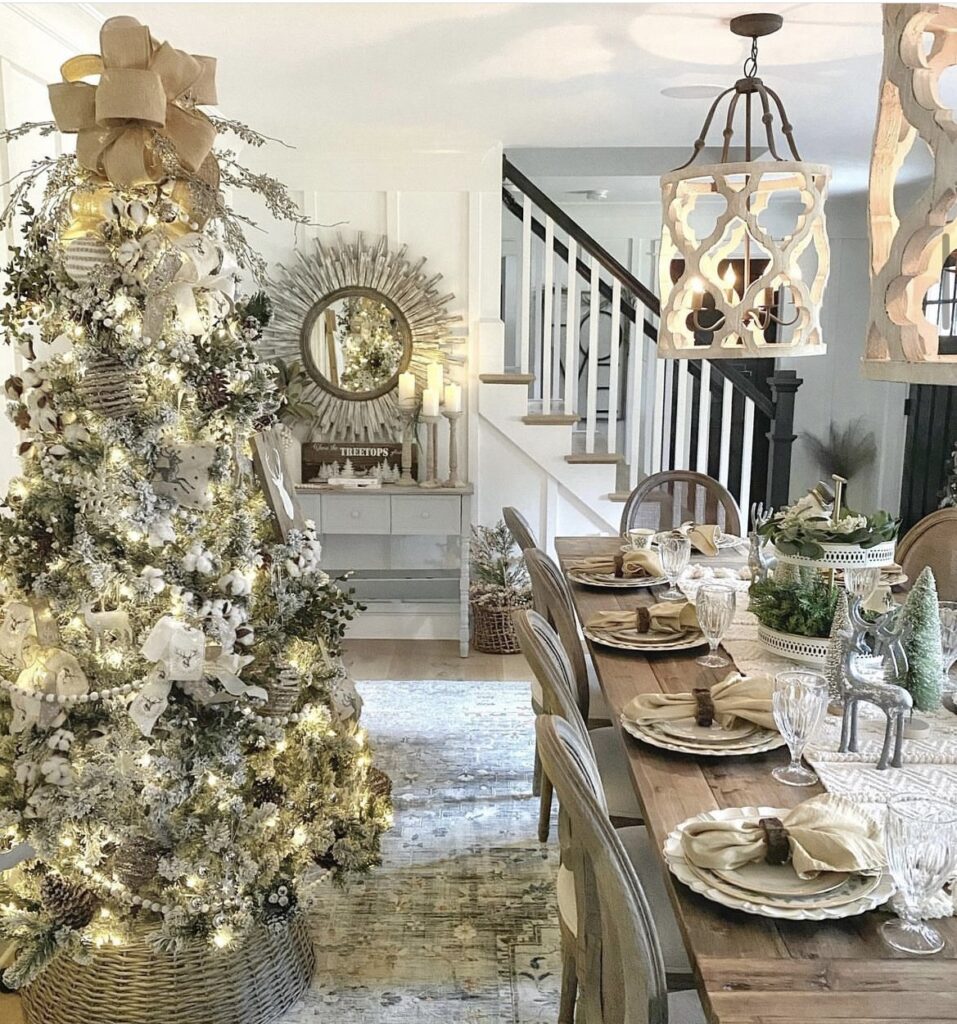 Jennifer has added so many textures to her beautiful flocked tree. Cotton, pinecones, wood, berries, and wood touches. Different textures add so much dimension to trees. Don't be afraid to layer them in.
8. Modern winter wonderland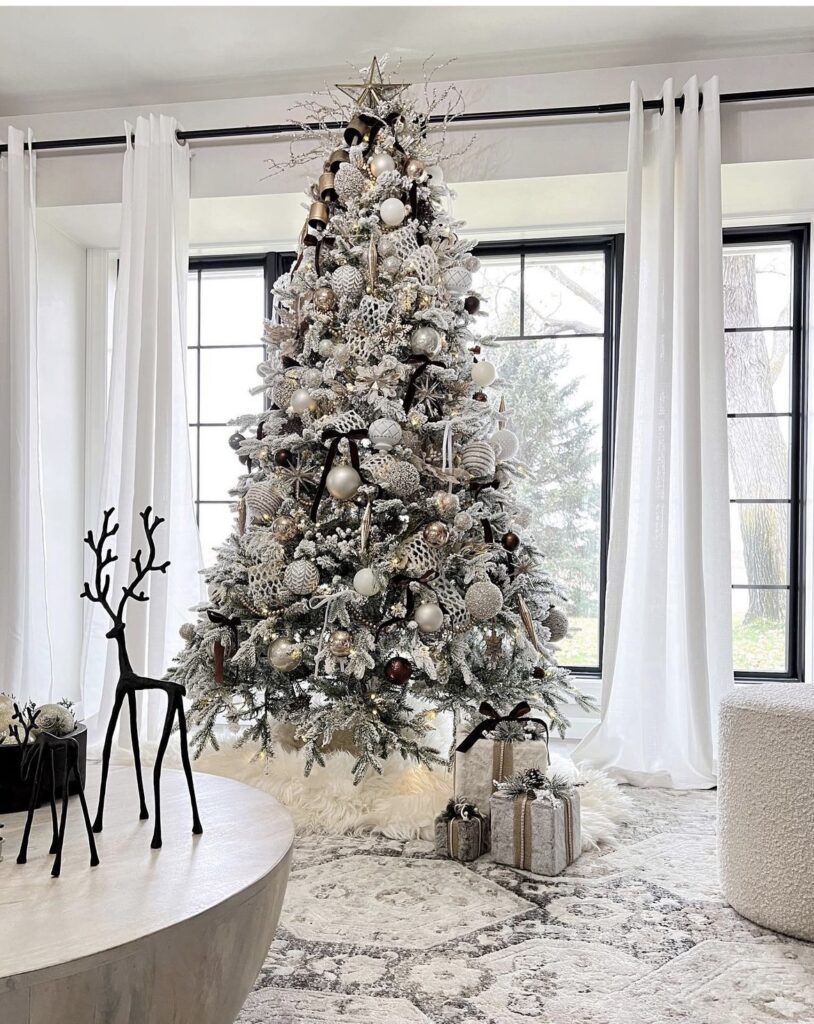 I gasped the first time I saw Chelsea's tree. Her fur skirt and white ornaments give off that winter wonderland vibe. The ornaments and ribbon add that modern twist. There are so many details you need to zoom in on.
9. Cozy glam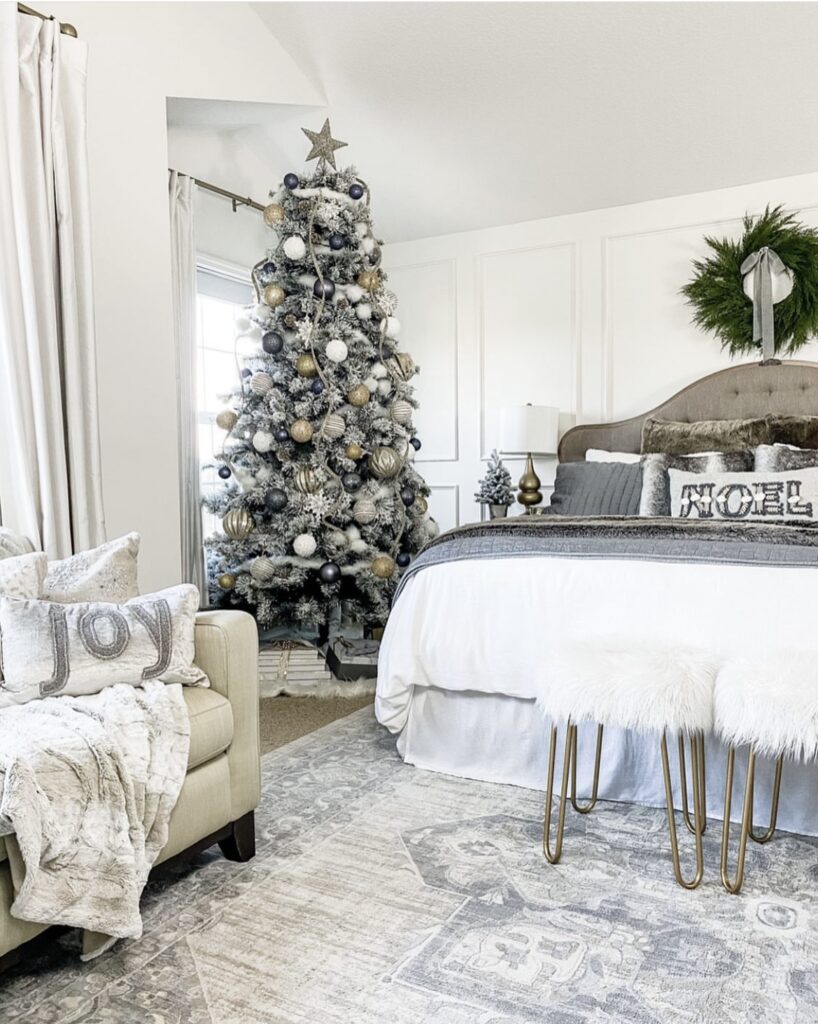 A Christmas tree in the bedroom?? YES, please!! Lynn's cozy layers in her room draw your eyes to the fur garland on her tree. The ornaments are metallic and oversized elevating the flocked tree.
10. Classically simple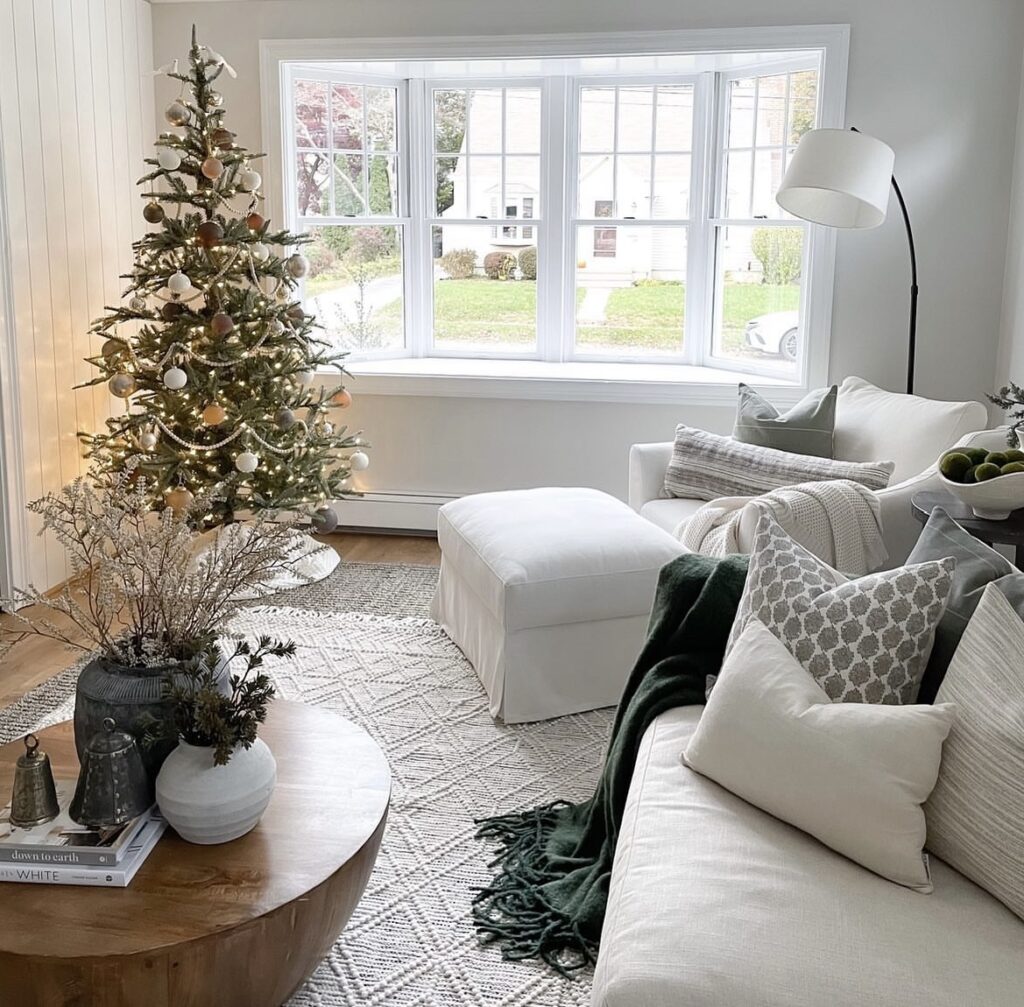 It doesn't get more classic than round ornaments and garland. Jhackie's ornament color scheme fits right in with her neutral space. The wood garland
11. BMW THEME (black, Metallic & Wood)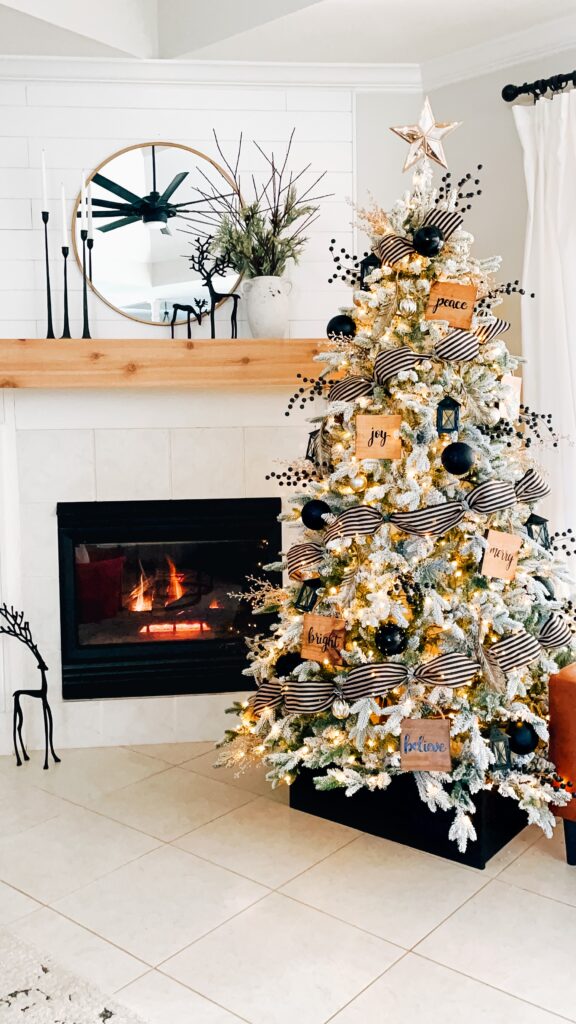 Finishing off the list is a tree from yours truly. I first did this neutral tree back in 2021. Click HERE to see more details about that post. I have a thing about the number 11. It was my dad's favorite number.
Hope you have all enjoyed all the neutral Christmas tree inspiration. One thing about Christmas lovers is that they enjoy a change once in a while. I flip back and forth. If you love color give neutral a shot. You will love the cozy feeling!
Happy holidays Friends!!