Let me show you how to create this magical mini Christmas village using a cake stand and some dollar spot items.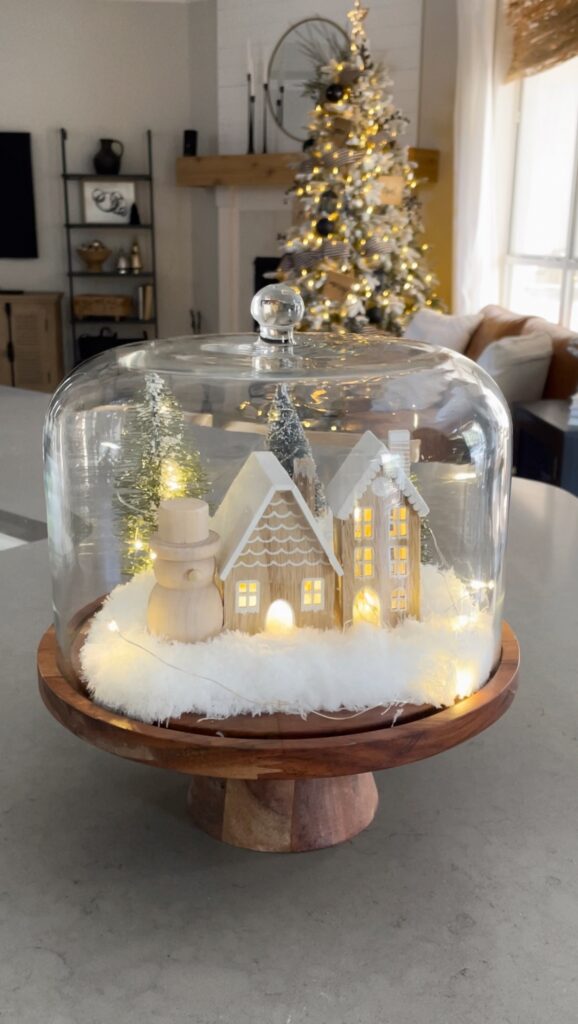 This post contains affiliate links, which means I receive a commission if you make a purchase using the links below.  All opinions are all my own.
I have been in love with Christmas villages ever since I was a little girl. Going after Christmas shopping with my mom and sister to find village items was so special. We managed to get most of the town must-haves. We collected the general store, church, school, and library after a few years. The collection has slowly grown. The kids and I love to bring it out and light it up every year. Our little village is located in our sunroom shown below.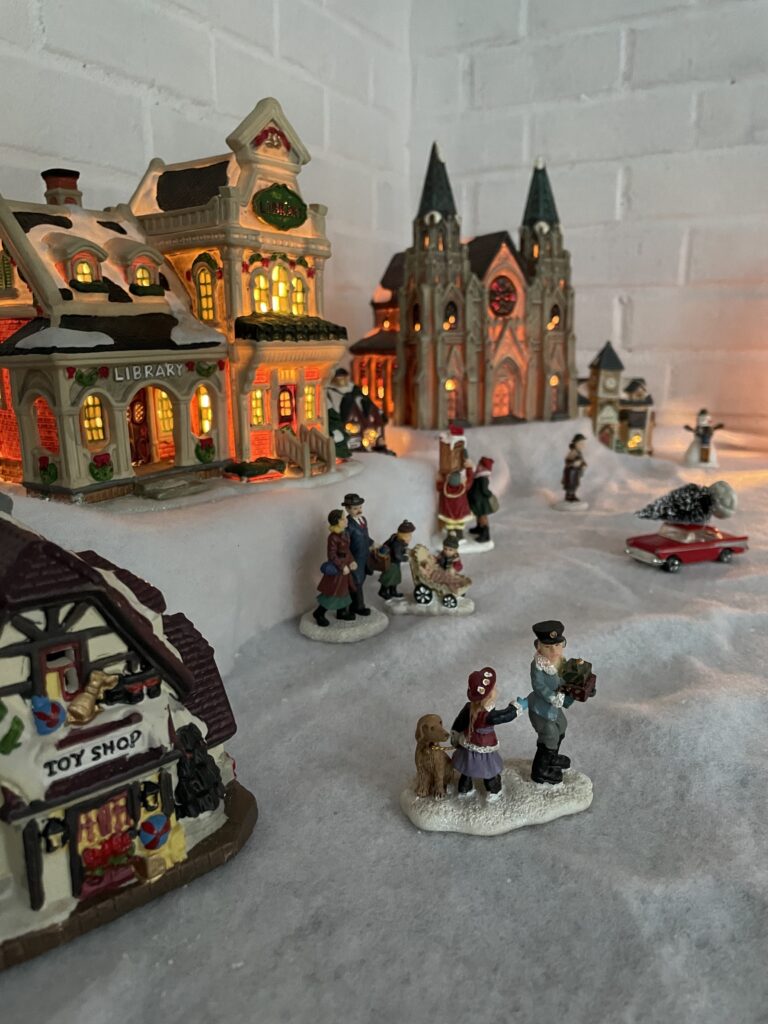 We love this little village of ours. It is more special now that my mom is no longer with us. Because it is located in our sunroom I can't enjoy it while I cook. I wanted to create a version of our sweet village in our kitchen.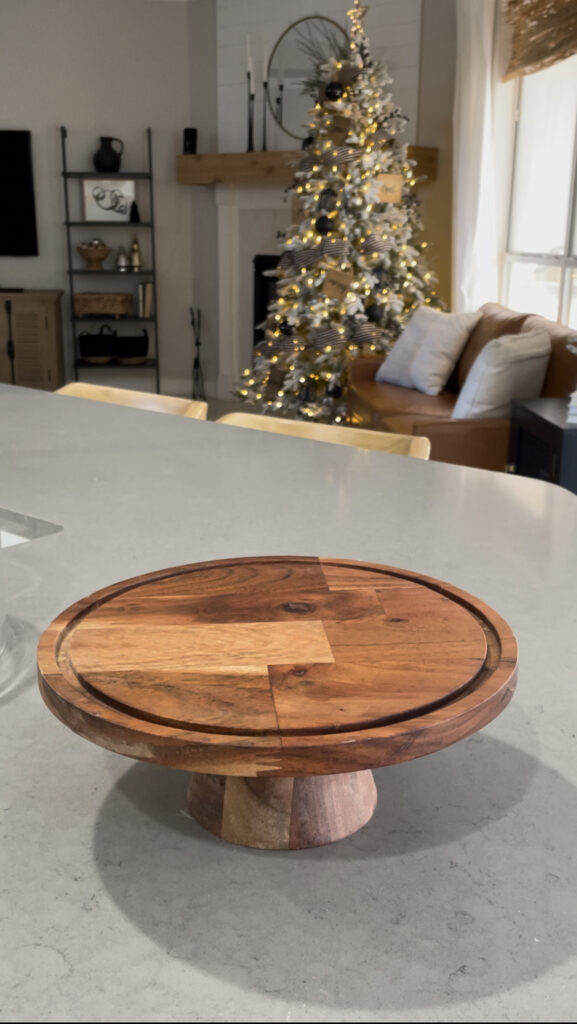 This cake stand was on our kitchen peninsula and it got my brain going. Once I found the mini gingerbread houses at the target dollar spot I was inspired. My dilemna was the snow. I didn't want epson salt or messy fake snow inside the cake stand. We have a little in the house that is very curious and that would have been a mess.
Favorite Cake Stands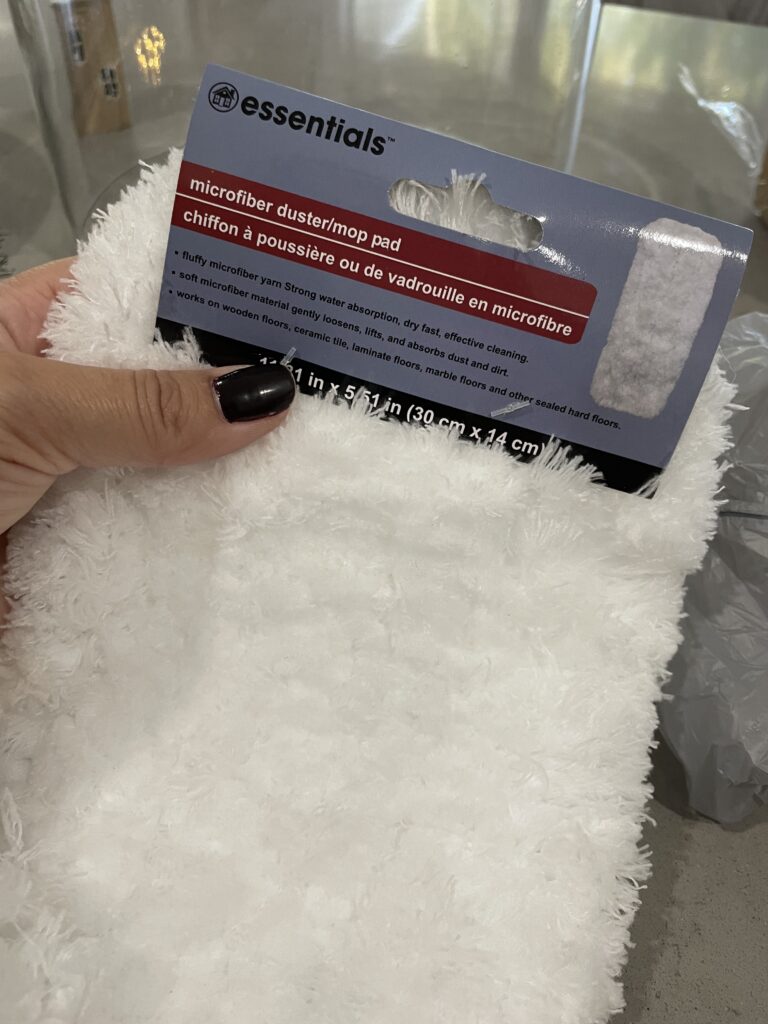 This is my solution for mess free snow. A dollar tree microfiber duster. They are located in the cleaning section of the Dollar Tree. They are so fluffy and white. I cut a fourth off to make it fit on the cake stand.
I am obsessed with these fairy battery lights I found on Amazon. They come with a remonte, eight modes options, and a timer.
Mini Village Steps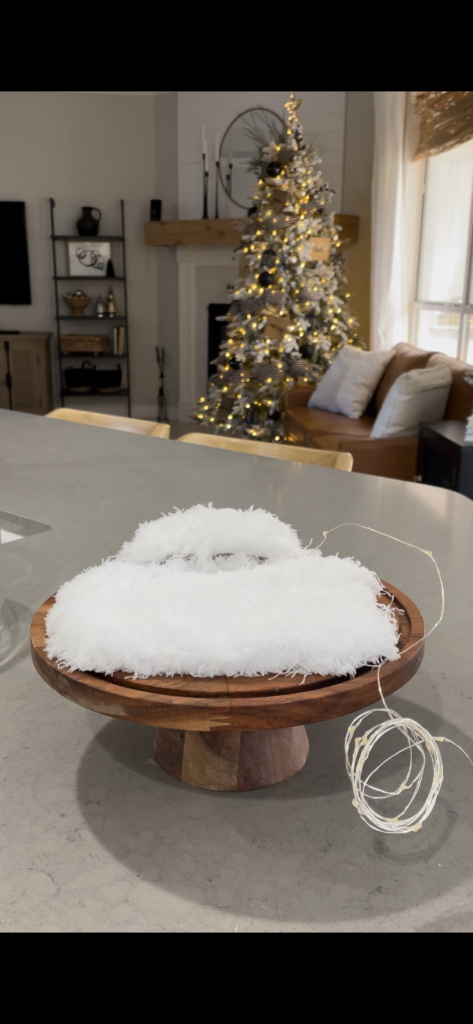 Cut and place the microfiber duster on the stand. Add the battery lights. I like to hide the batterpack as much as possible so I placed it under the microfiber duster.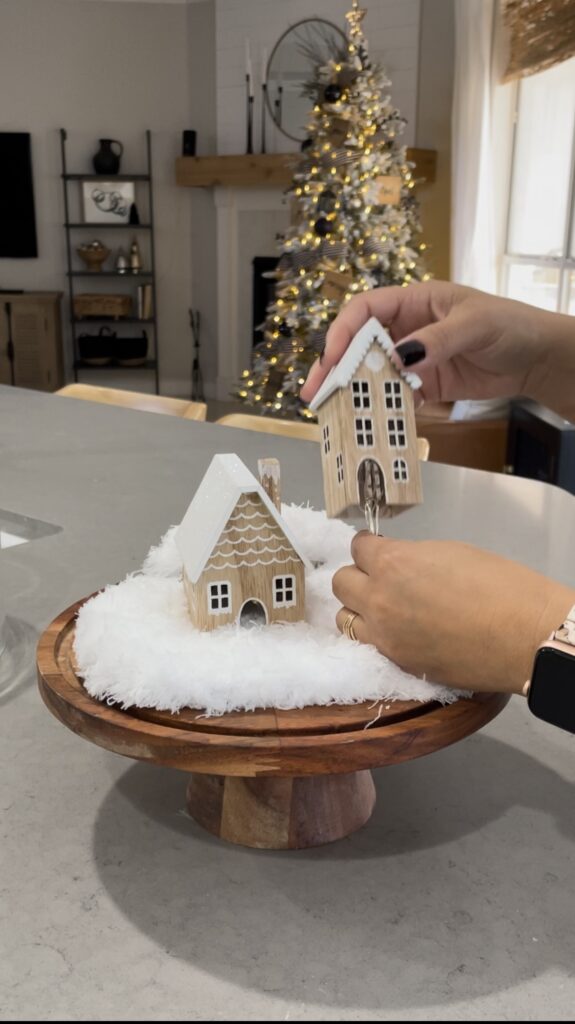 Roll some of the wired lights into each house. Small gingerbreak houses would be so cute and darling here. Depending on your cake stand ormanet houses would be a great option too. Linking some adorable ones below.

Wrap the lights around small trees. I love the snow capped ones. Add in other small decorative items like snowmen or reindeer. Continue to wrap wire abound the stand or place more in the houses.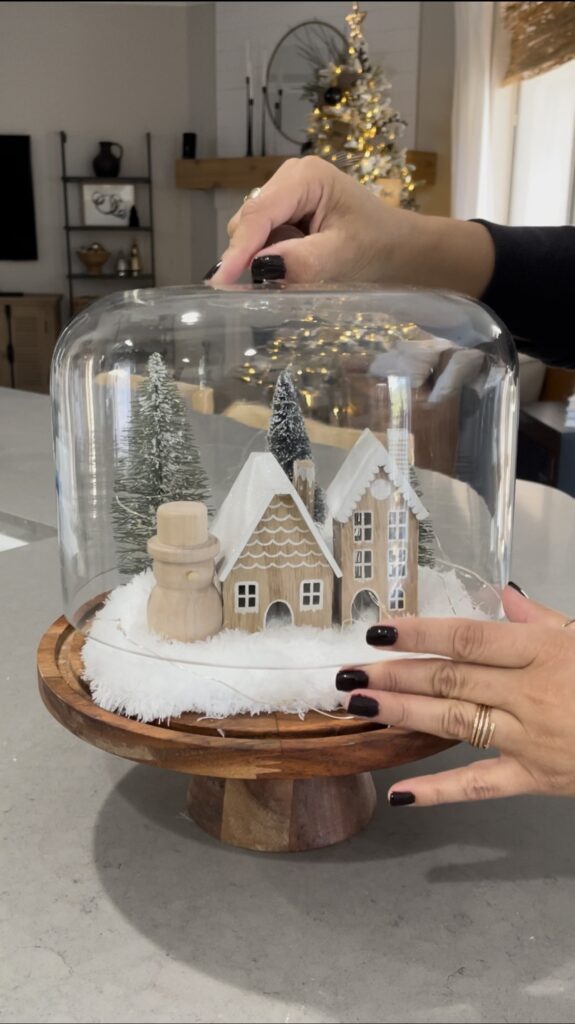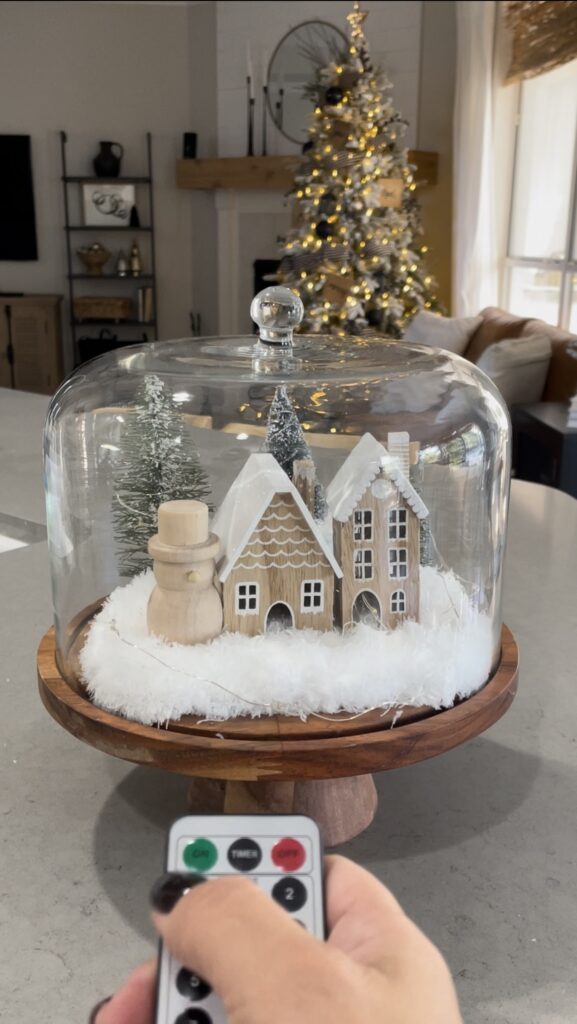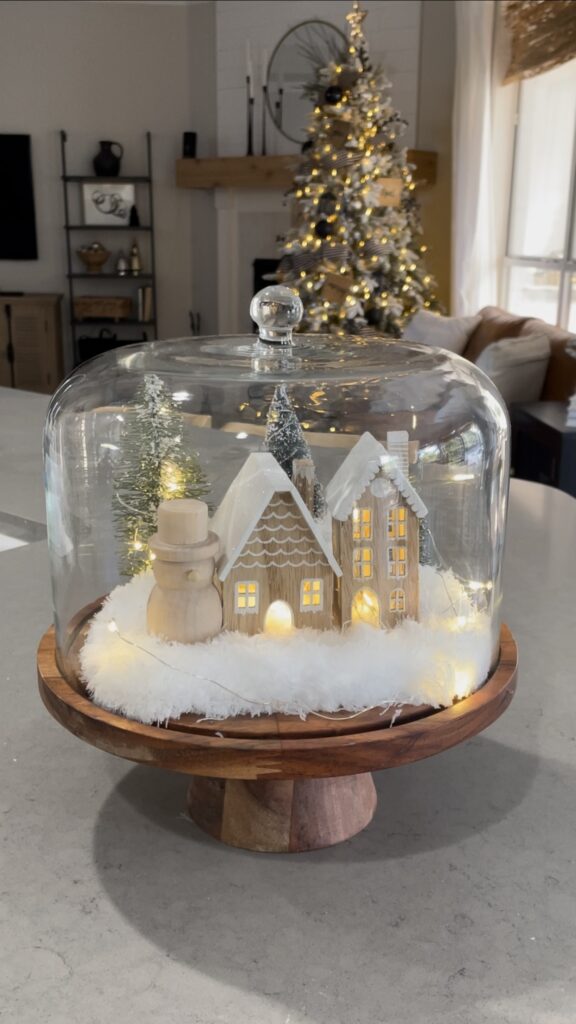 I am so obsessed with how this mini village turned out. Most items I already had on hand or got at the dollar spot. Small budget decorating at its finest. This mini Christmas village adds so much sweetness and whimsy to our kitchen. Let me know if you try making one below.
Happy Holidays!