I love tree collars! They are not only beautiful but very functional. They hide the dreaded tree stand and all the mess that come with it. Unfortunately, the bigger the tree the higher the cost, and the less likely the stand will fit said tree. Showing you how to make a modern farmhouse DIY tree collar to fit your tree for a fraction of the cost.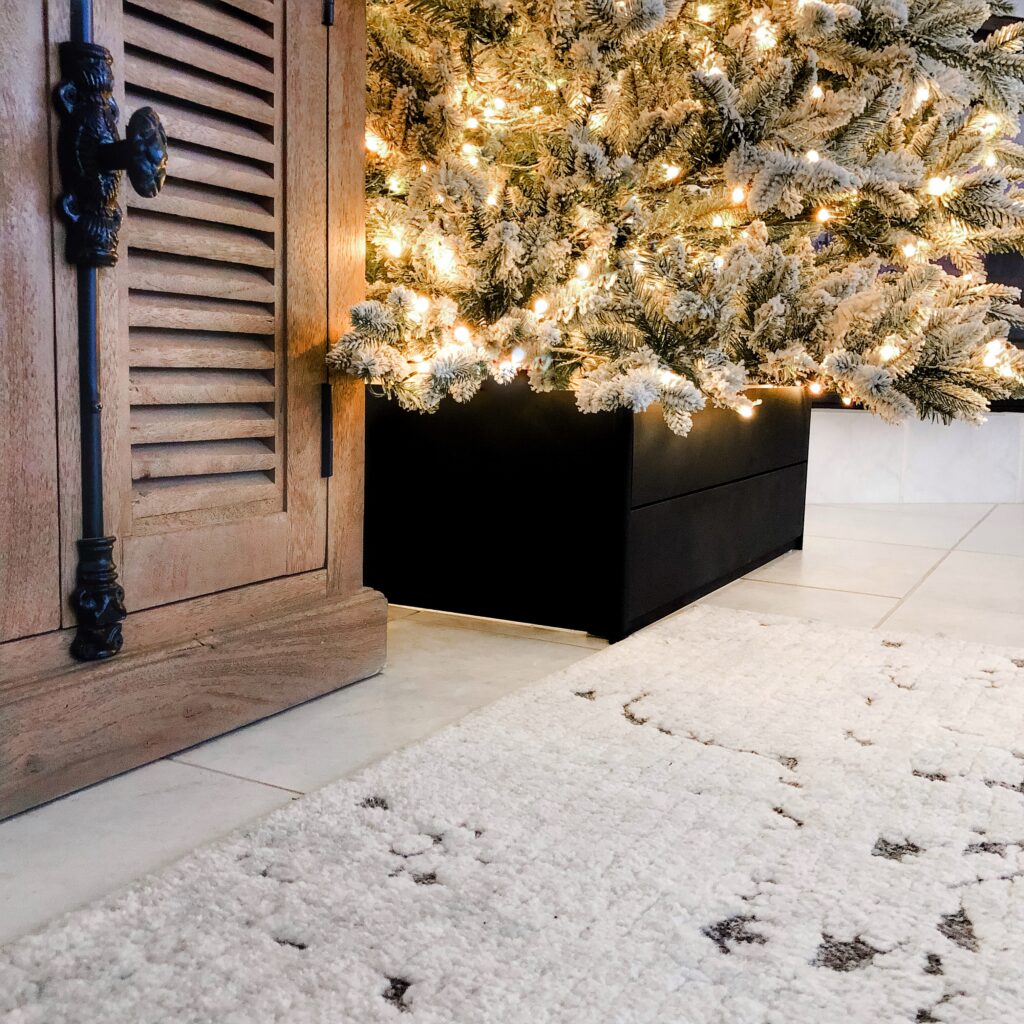 I bought a woven basket collar 5 years ago for our 6ft tree. Love it but it didn't fit our 7.5 ft. flocked tree. Collars big enough for this stand were starting at $70 😳 That was just not in the budget so on to a more affordable option. A DIY tree collar that would work for our bigger tree.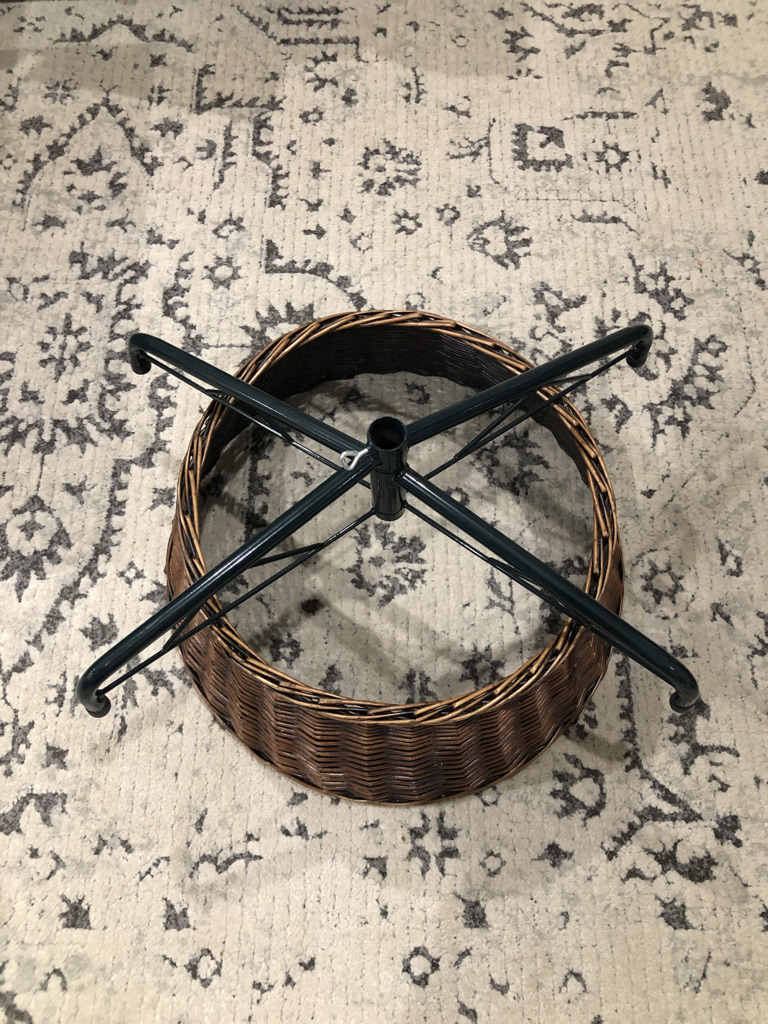 This post contains affiliate links, which means I receive a commission if you make a purchase using the links below.  All opinions are all my own.
DIY tree collar supplies needed
5.5 x 8ft shiplap boards – Home Depot or Lowes have them. We had a few boards leftover from our kitchen remodel so we used 2 boards. Only two boards are needed for height. We were able to make the collar with two full shiplap boards. If your stand is bigger than 28 inches you might need 3. Home Depot and Lowes will cut the pieces for you for about .25 a cut.
1 x 2 pine board or scrap wood to attach the shiplap boards.
Wood glue
Nail gun or hammer and nails. The nail we used were 3/8in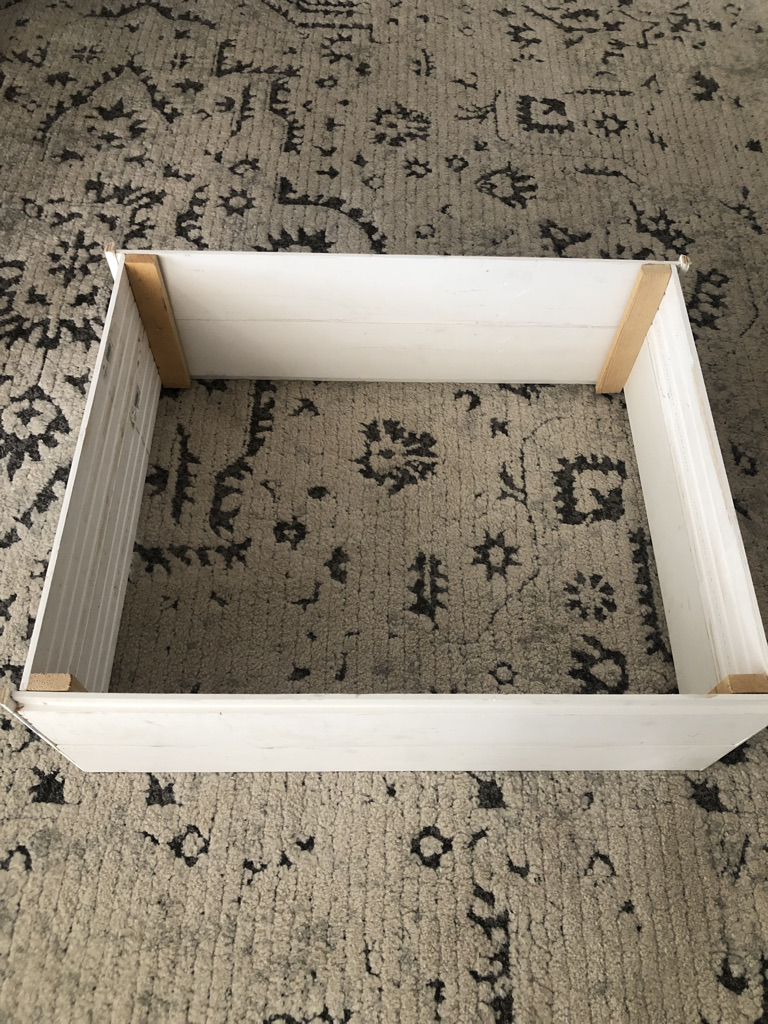 I wish I had taken more pictures of the hubby putting this together in the garage. Using a nailgun makes the process much easier but glue and nails will work too. The shiplap boards make it very easy to stack and nail. The scrap 1 x 2 is what you use to nail the boards. The measurements we used were 28in x 21in. The stand is actually more of a rectangle than a square. He added some trim on the corners but it really wasn't needed. You can patch the nail holes if they are too big or paint them over. I am sure it will just add to the farmhouse charm. Decided to spray paint the collar black to add contrast.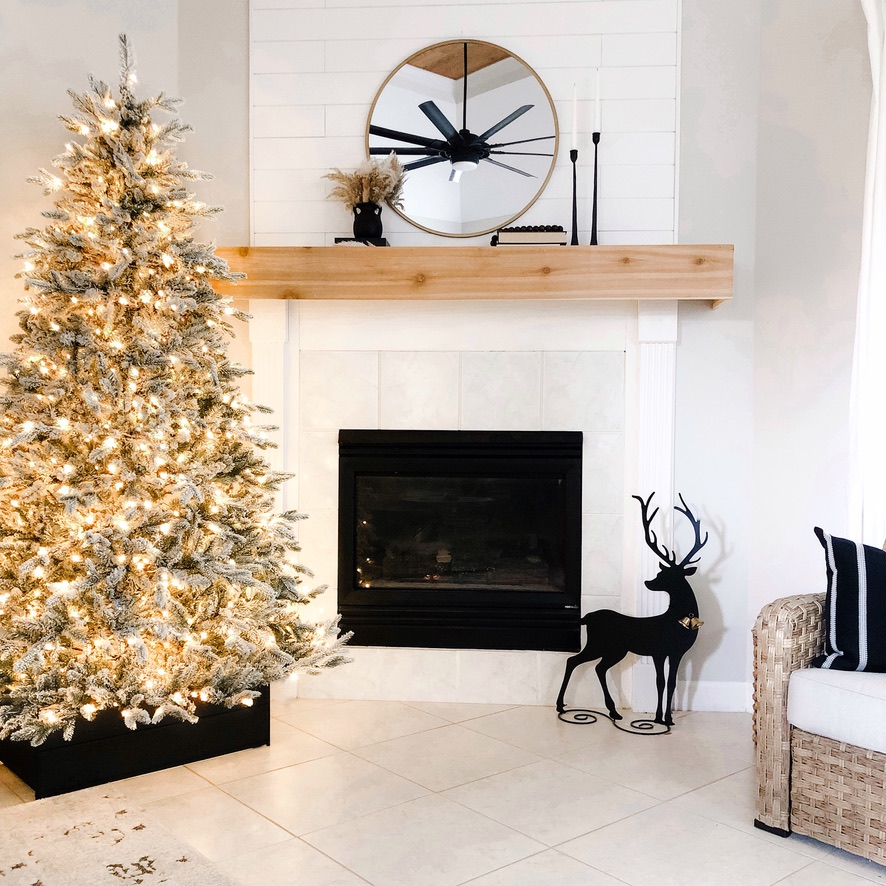 Here is the finished tree collar. Overall the project comes in at around $20 for lumber. Not a bad price since some of the bigger tree collars were ranging $69-130. Please share your thoughts or questions below.
Thanks for visiting!!