Whether you call it buffalo plaid or buffalo check, it is a classic theme for Christmas. It is traditional yet whimsy and it adds so much interest once you transition to winter decor.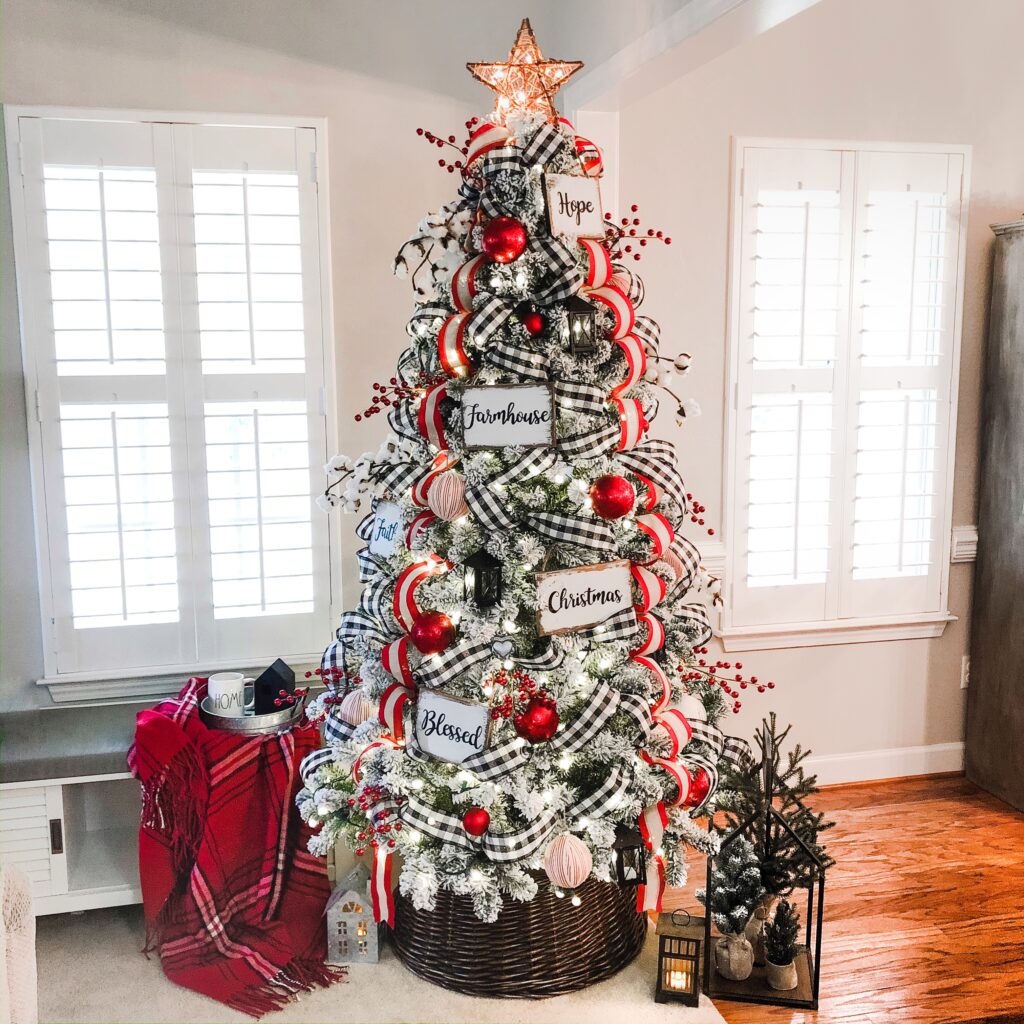 This post contains affiliate links, which means I receive a commission if you make a purchase using the links below.  All opinions are all my own.
oh christmas tree
One way to incorporate buffalo plaid to your Christmas tree is with ribbon. A roll of ribbon goes a long way and you won't need too many ornaments, plus you can use your existing ornaments and coordinate it with another pattern/color of ribbon. Wired ribbon works out the best. I have some ribbon linked below. This is a 7ft tree and I used 2 rolls of buffalo plaid ribbon (2.5 x 10 yards)

cozy Living spaces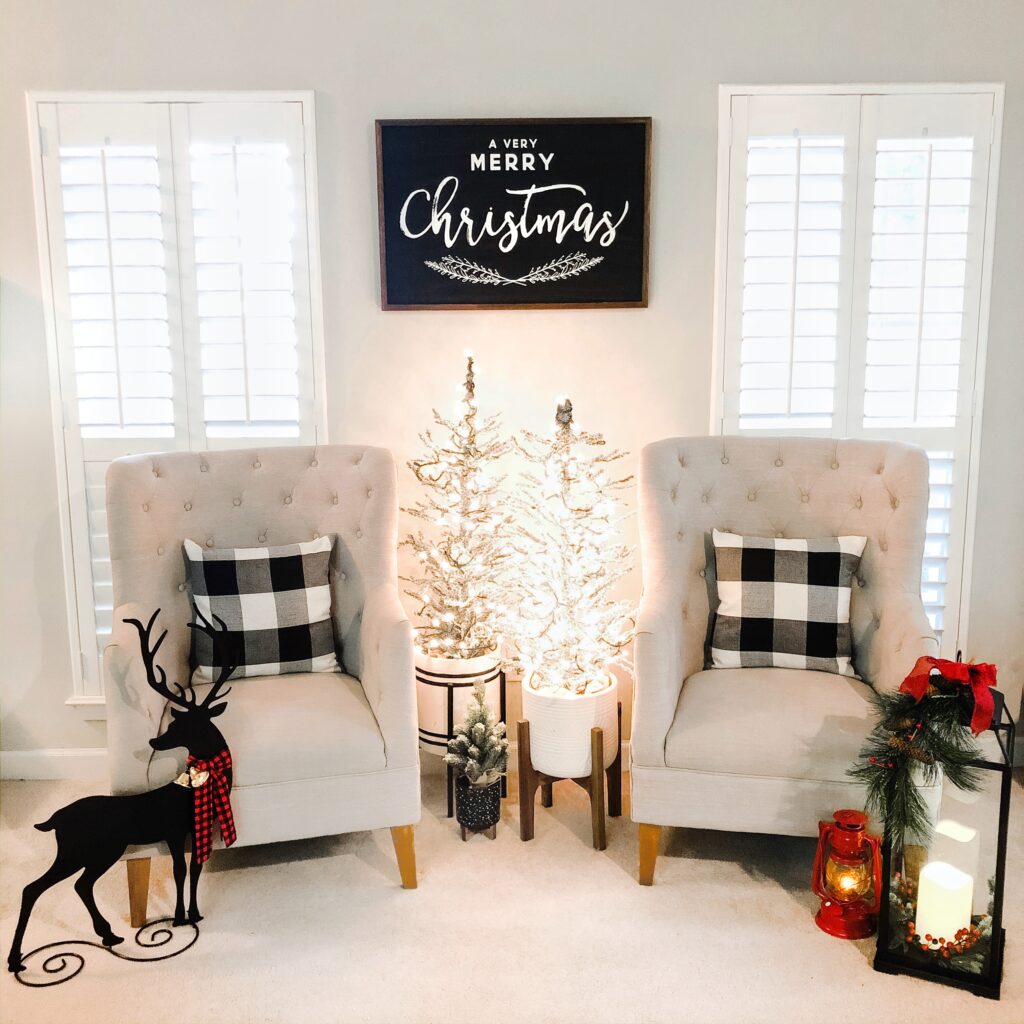 A few buffalo plaid pillows go a long way in your living spaces. I have switched to pillow covers a few years ago. If you invest in good quality inserts changing pillows out seasonally is inexpensive and space-saving.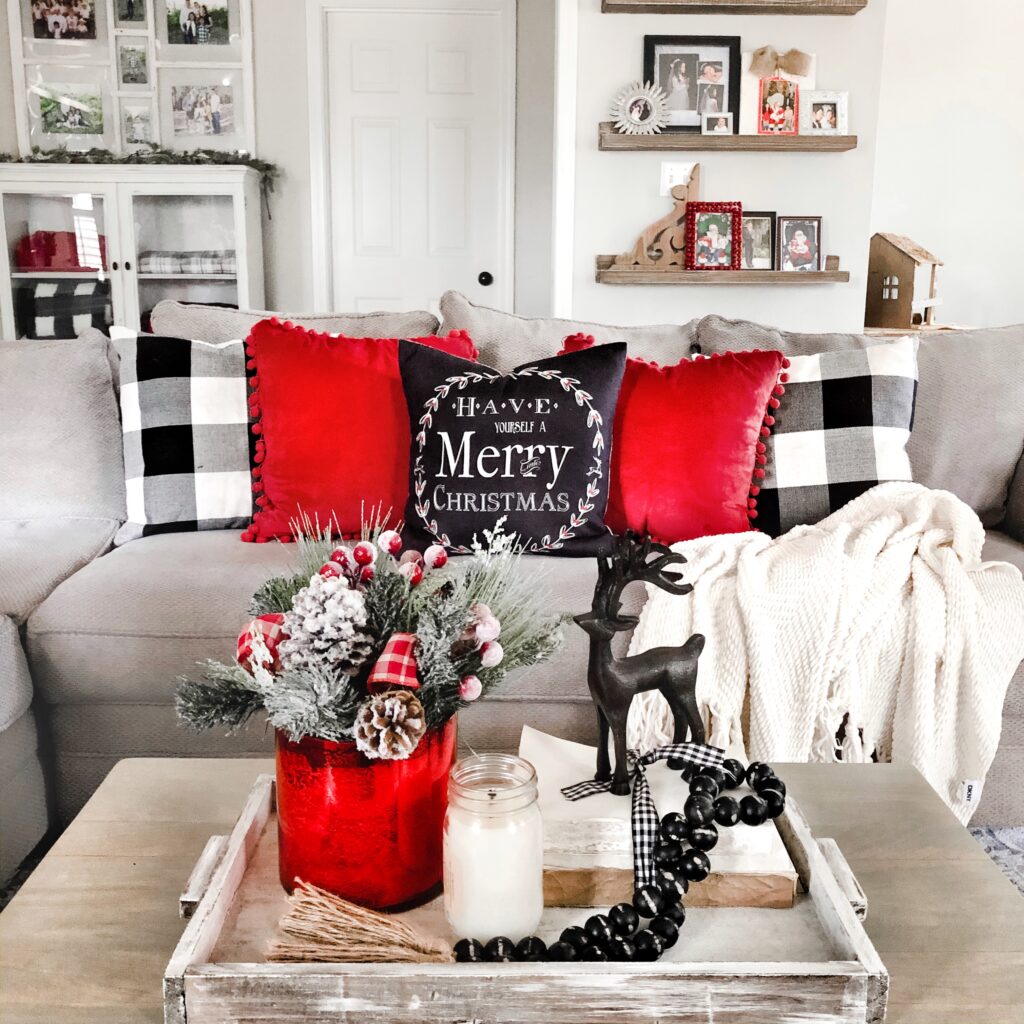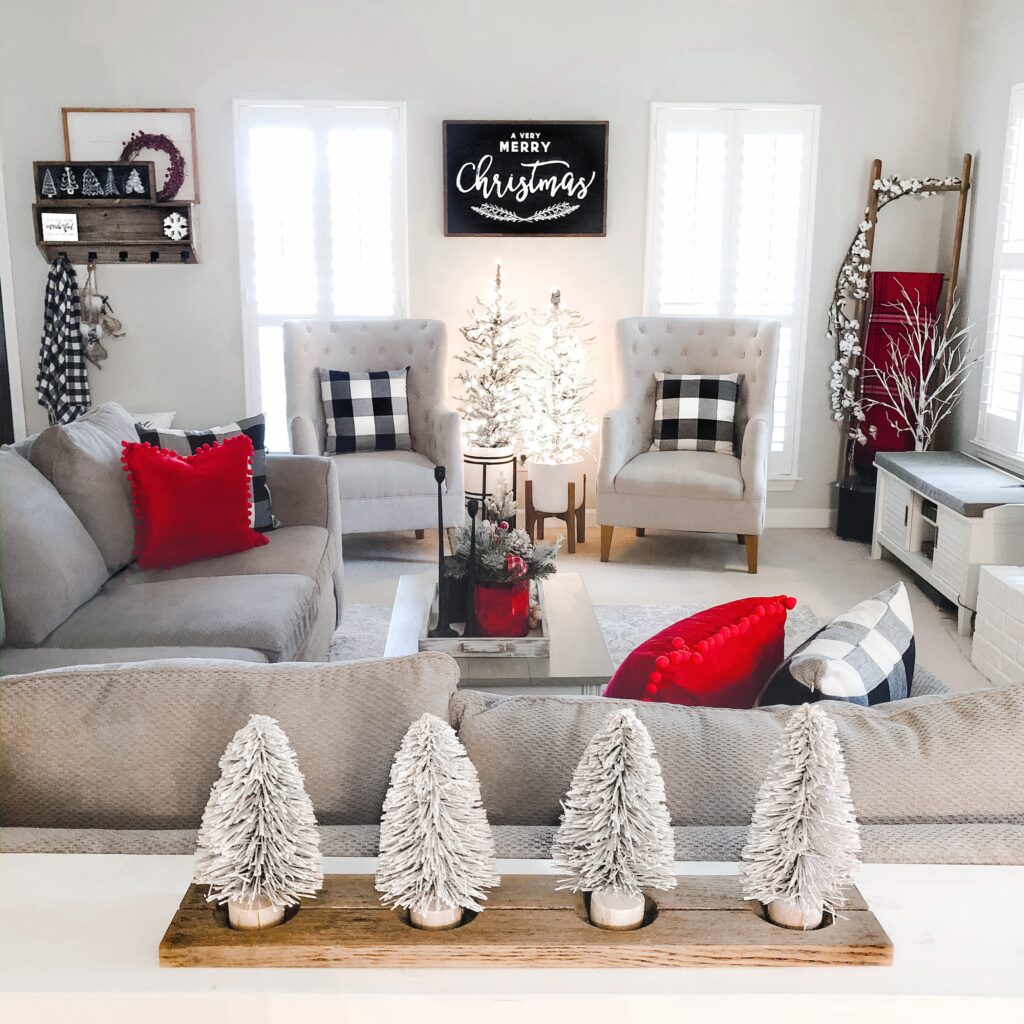 When creating a buffalo plaid Christmas remember a little goes a long way. Pillows, a throw and some decorative items are really all you need. The pattern is busy enough so you don't need too much of it.
the heart of the home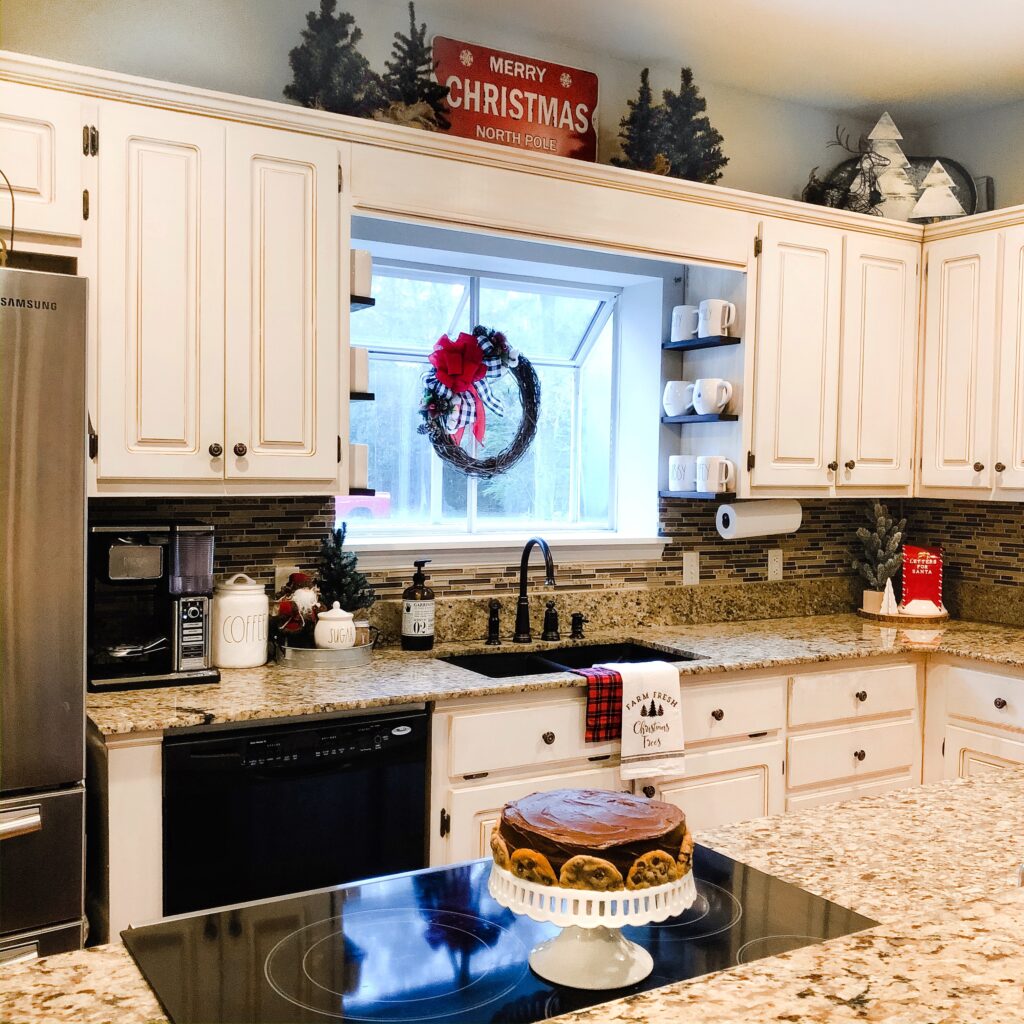 In the kitchen all you really need is a buffalo plaid kitchen towel and a sprinkling of that wired riboon on a wreath. If you are a coffee lover some buffalo plaid/check mugs would be nice pop too.
the great outdoors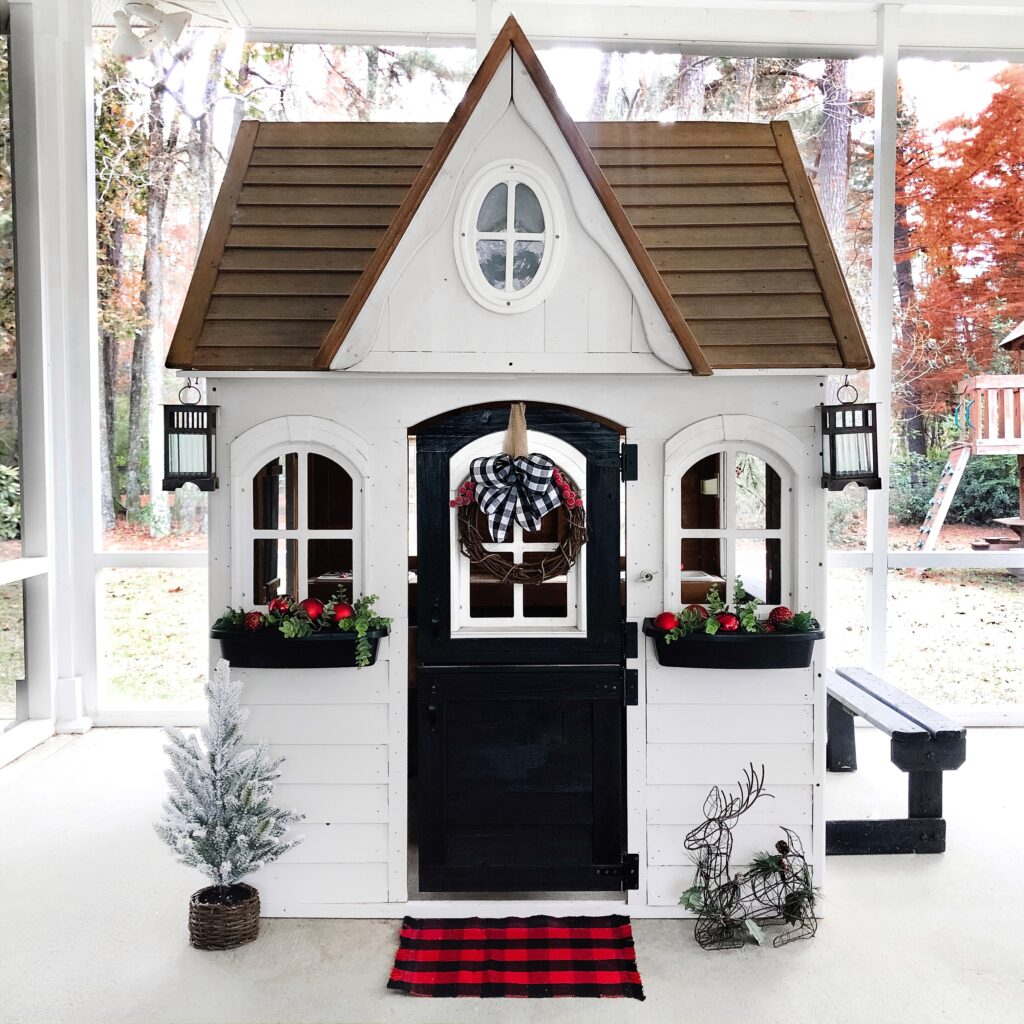 The playhouse got a buffalo plaid makeover too. Again more of that same ribbon and a fabric placemat in a coordinating pattern.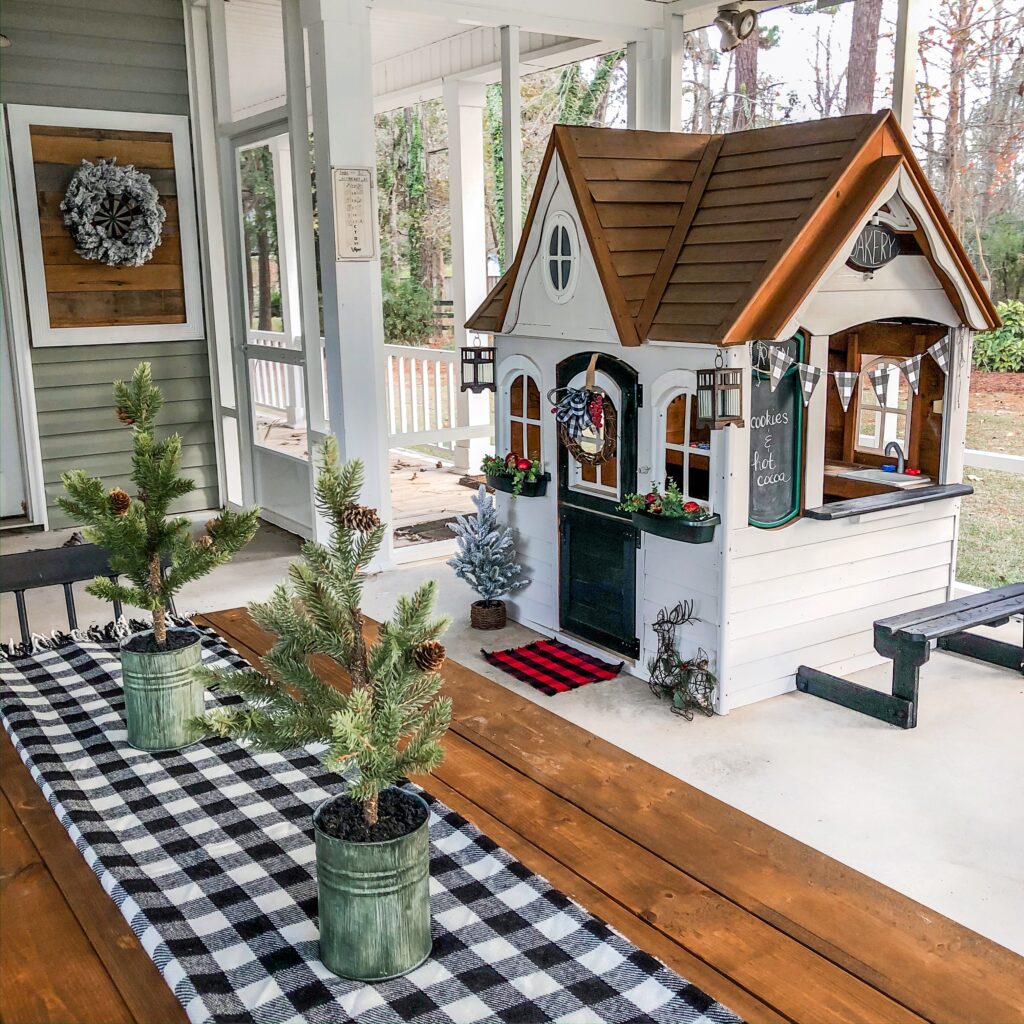 The outdoor table got some plaid love with a scarf doubling as a runner. A plaid banner was also added to her little bakery. Some trees and a wreath finish of this outdoor space.
Buffalo plaid / buffalo check Christmas is such a fun classic theme and its so easy to incorporate. It can also double as winter decor. Removing the red and leaving the buffalo plaid adds interest during the January, house looks bare, month.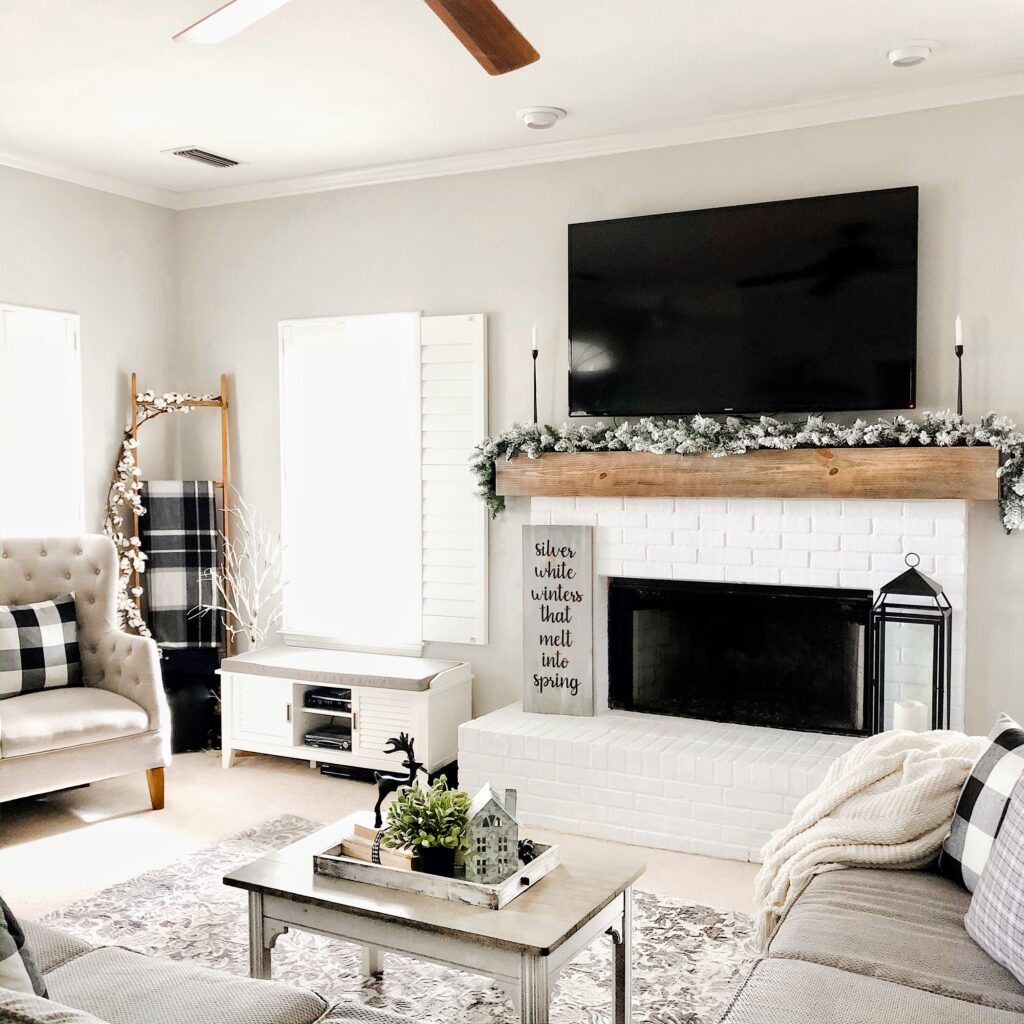 I would love to know what you call this theme. Let me know below.
Merry Christmas!!