Christmas tree decorating ideas to make your tree look like it was decorated by a designer. These tips are affordable and anyone can do them.
Decking the halls is one of my favorite things to do. I LOVE decorating Christmas trees. I have learned a lot in my 20-plus years of decorating. Beautiful Christmas trees have a few things in common. Ribbon and statement ornaments. This post will focus on both and how to achieve the best bang for your buck.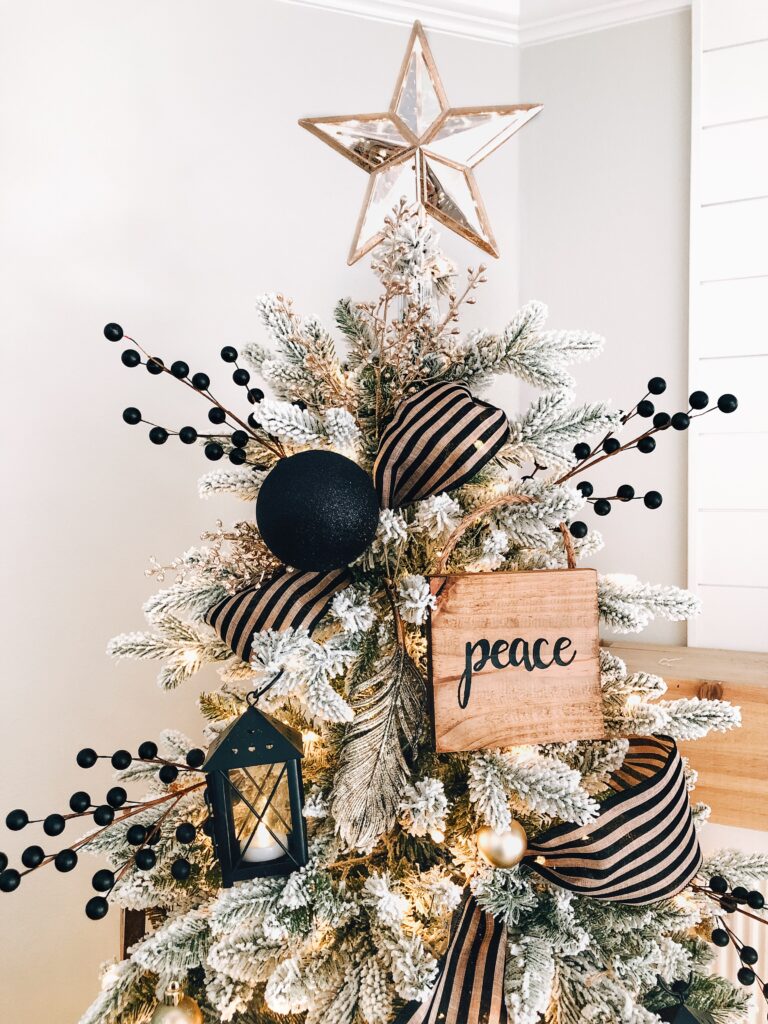 This post contains affiliate links, which means I receive a commission if you make a purchase using the links below.  All opinions are all my own.
Ribbon
WIRED RIBBON is key. I cannot emphasize this enough. Don't spend money on beautiful ribbon if it's not wired for your tree. Craft stores carry affordable ribbon and not just in the Christmas section. I found this beautiful linen ribbon and it was not in the Christmas section.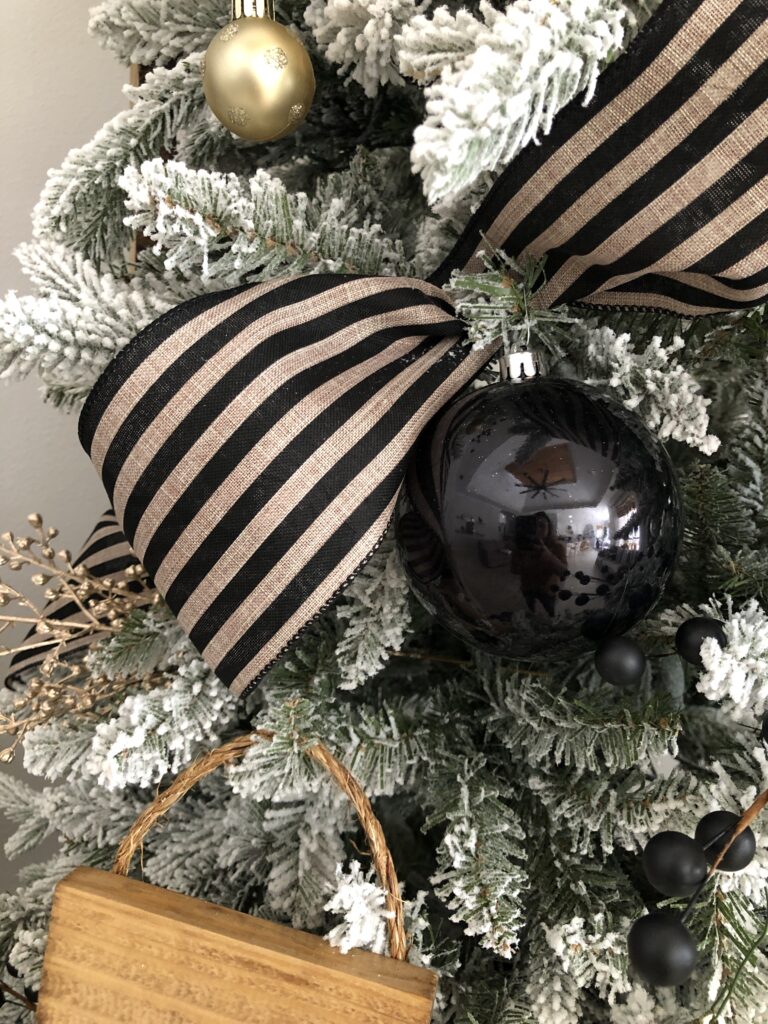 Wide ribbon adds so much texture. If you are looking to add some color and fun add a few strands of wired ribbon to make a bigger impact. This is also a more affordable option than a wider ribbon.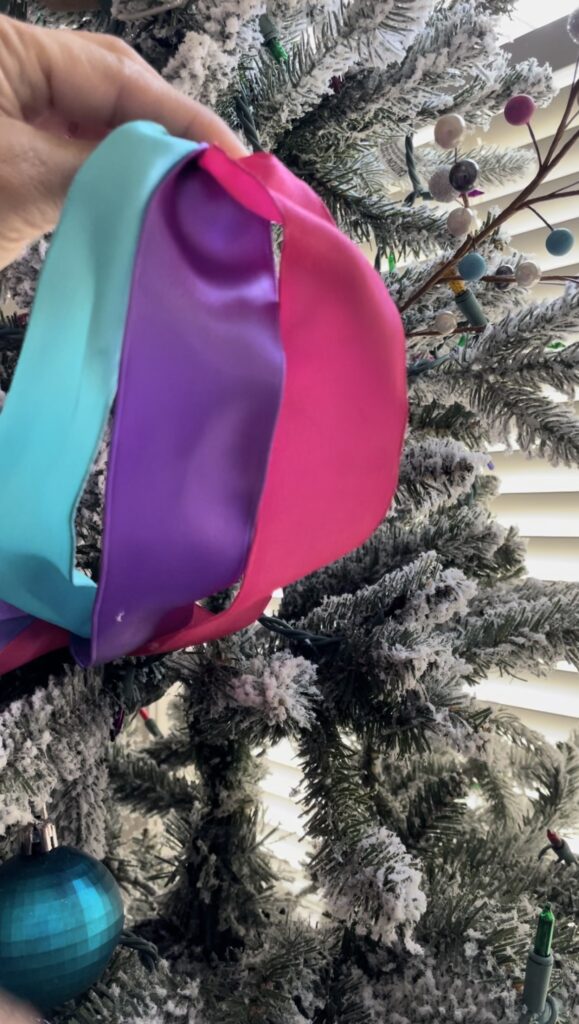 Gather strands of ribbon and attach them to the tree with a wired tree branch. If there is not a branch where the ribbon should go use a pipe cleaner. After attaching the ribbon, balloon ribbon out and attach it again.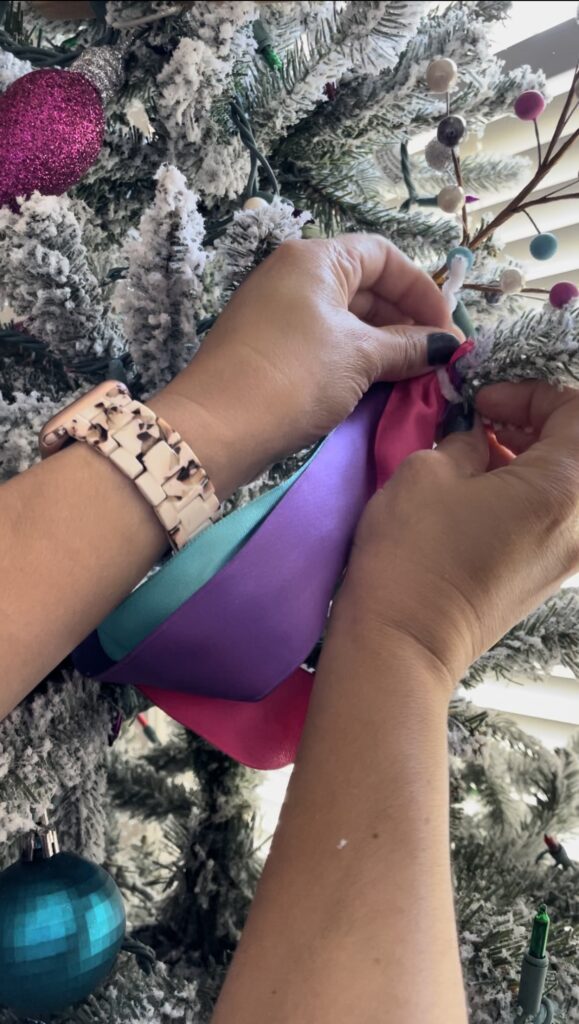 Once the ribbon has been loosely attached pull out or balloon and fluff the ribbon strands. You don't have to go all the way around the tree if it's in a corner. Use your imagination with the ribbon. It can go up and down or around the tree.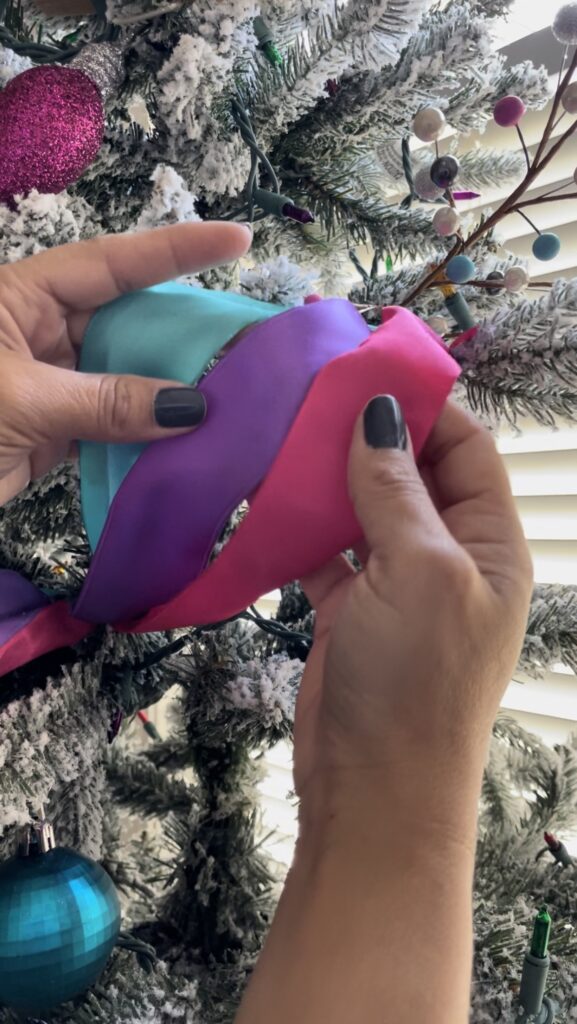 Statement ornaments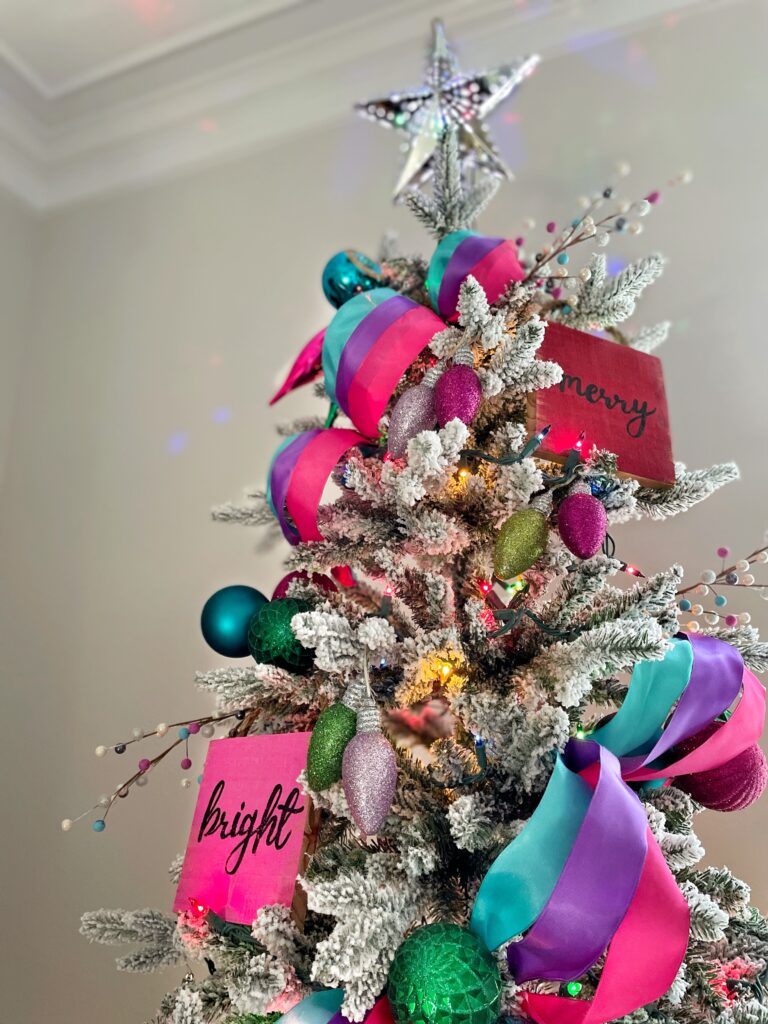 Big statement ornaments add up $$$ quickly. Another option is to group ornaments together with a pipe cleaner. Here I used 3 different colors but using the same color will also add more impact.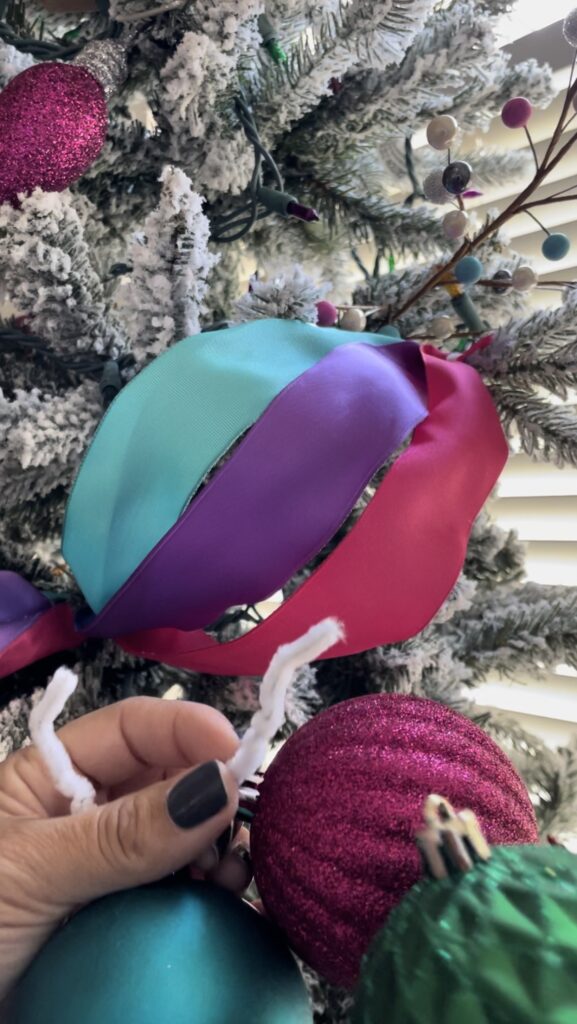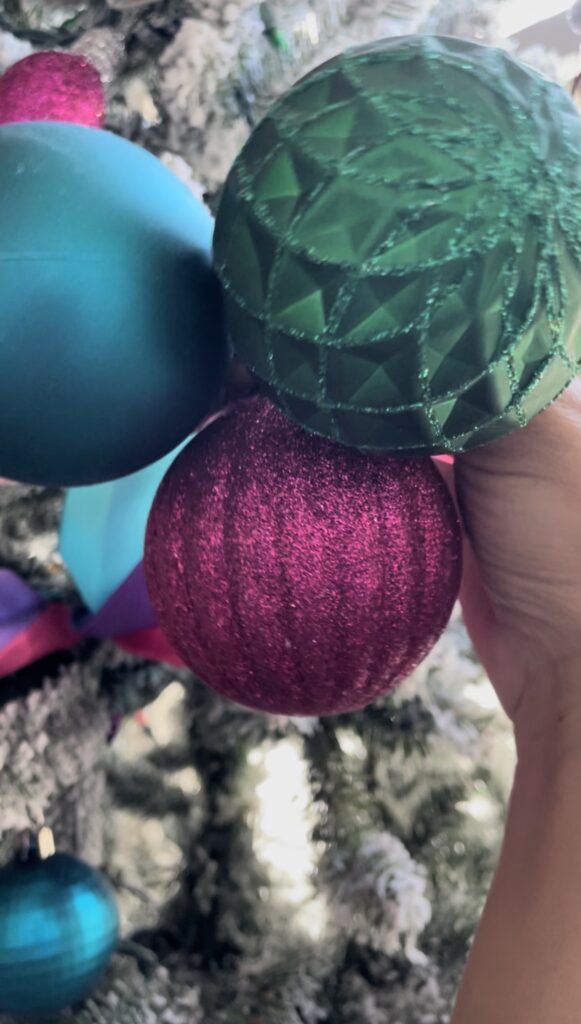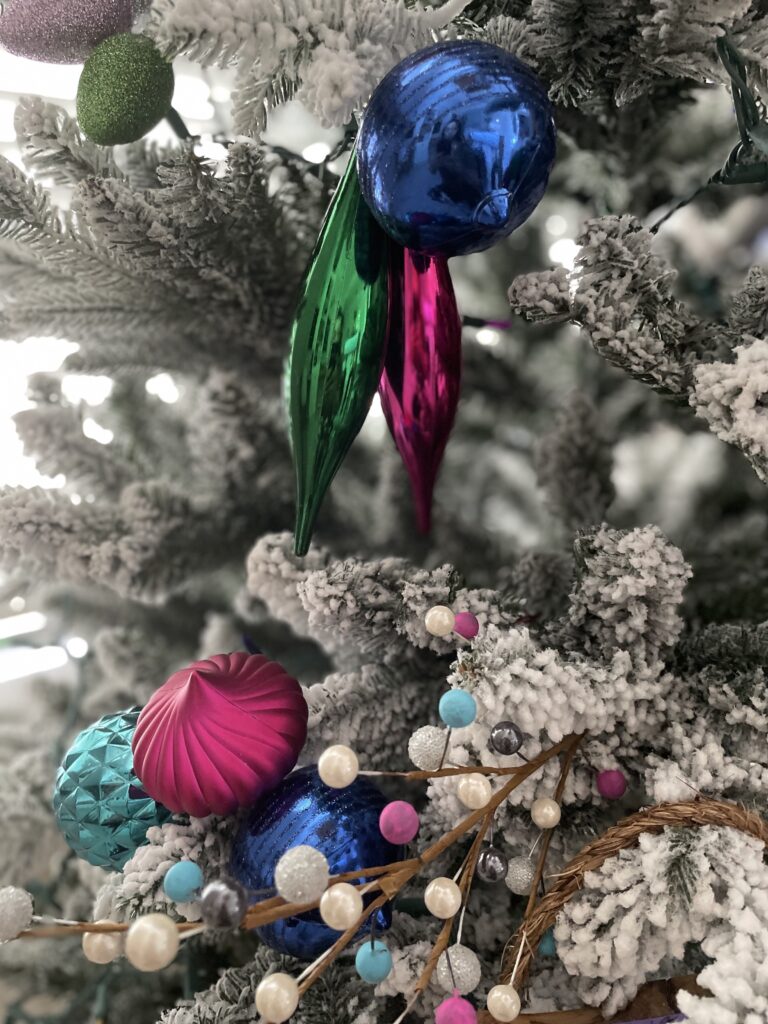 These ornaments grouped together add more impact than 6 single ornaments scattered on the tree. Snag the biggest ornaments your budget allows. They can never be too big!
Hope these easy tips help you decorate your tree. Here are a few past themes that might give you some inspiration.
BMW (Black/Metallic/Wood) Theme Christmas Tree
Buffalo Check Theme Christmas Tree
Enjoy the most magical time of the year!