Showing you how to keep the warm cozy vibes after Christmas with a buffalo check winter.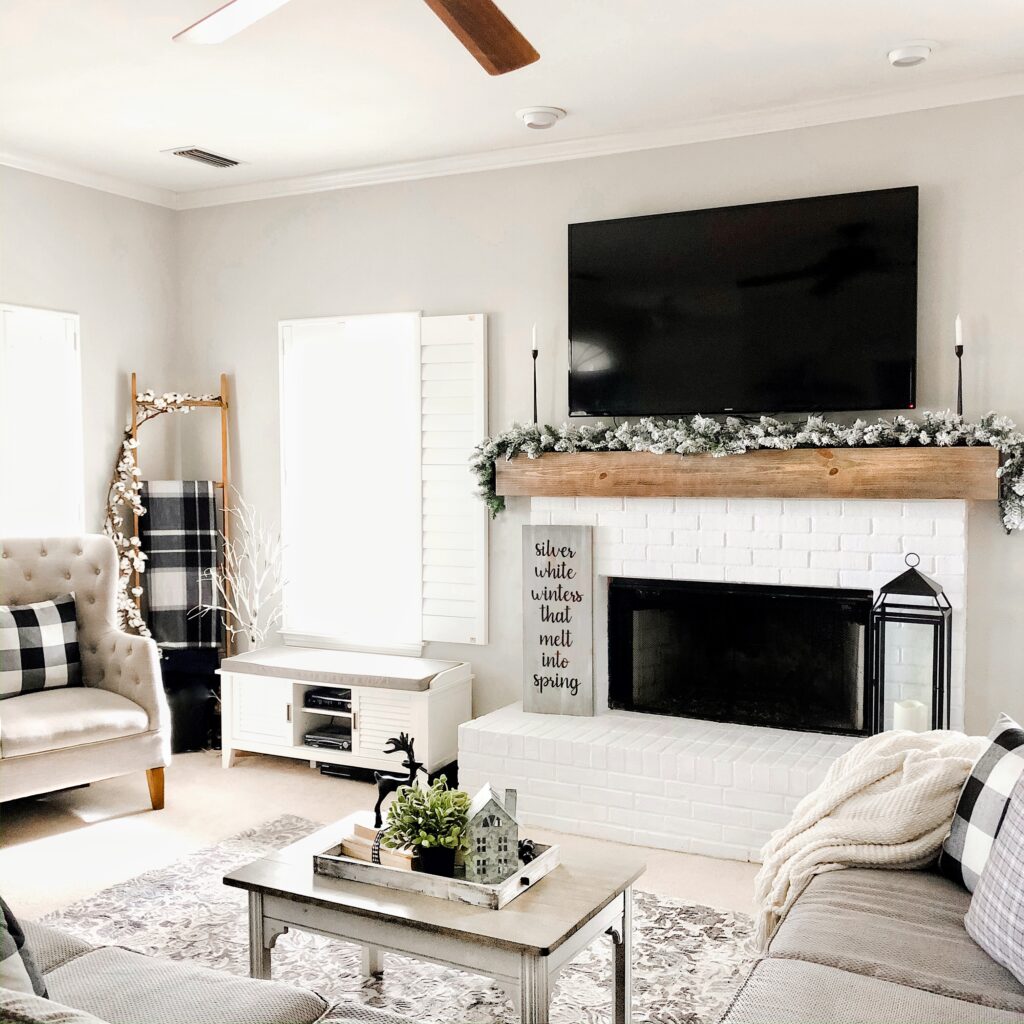 This post contains affiliate links, which means I receive a commission if you make a purchase using the links below. All opinions are all my own.
If putting up holiday decor can bring someone so much cheer then it can be said that taking it down can bring someone a lot of drear?? 😆 It's a word right, the opposite of cheer. Let me show you what this room looked like during Christmas. I have more details on our buffalo check Christmas on this blog post.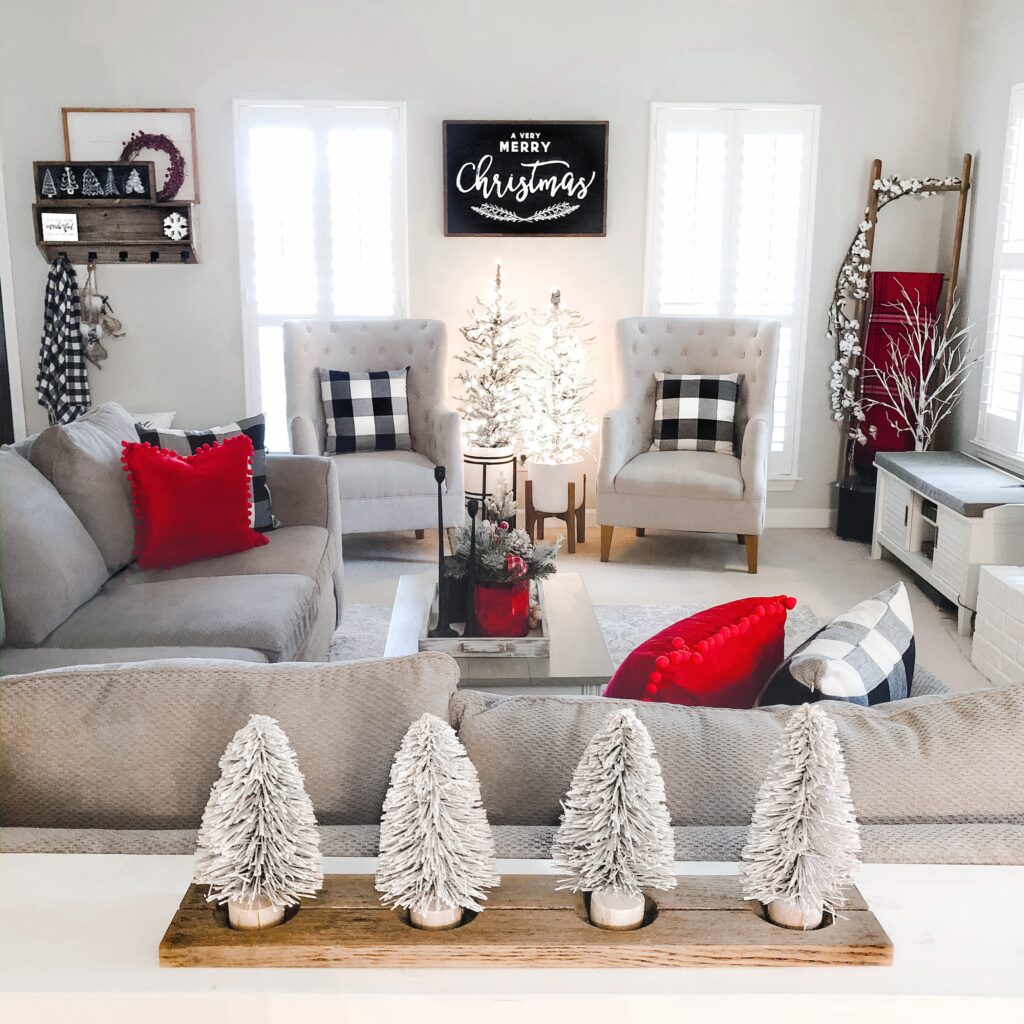 Taking down and putting the holiday decor away is quite a process. I like to wean myself off Christmas and more specifically that twinkle. That twinkle keeps us going during those days when it gets dark at 4:30 pm.
The first items I tend to pack up are the traditional Christmas items. The stockings, the Santas, all the RED items. Once those items are tucked away what is left is a winter wonderland. I kept the buffalo check pillows and throws to add interest to the wintery space.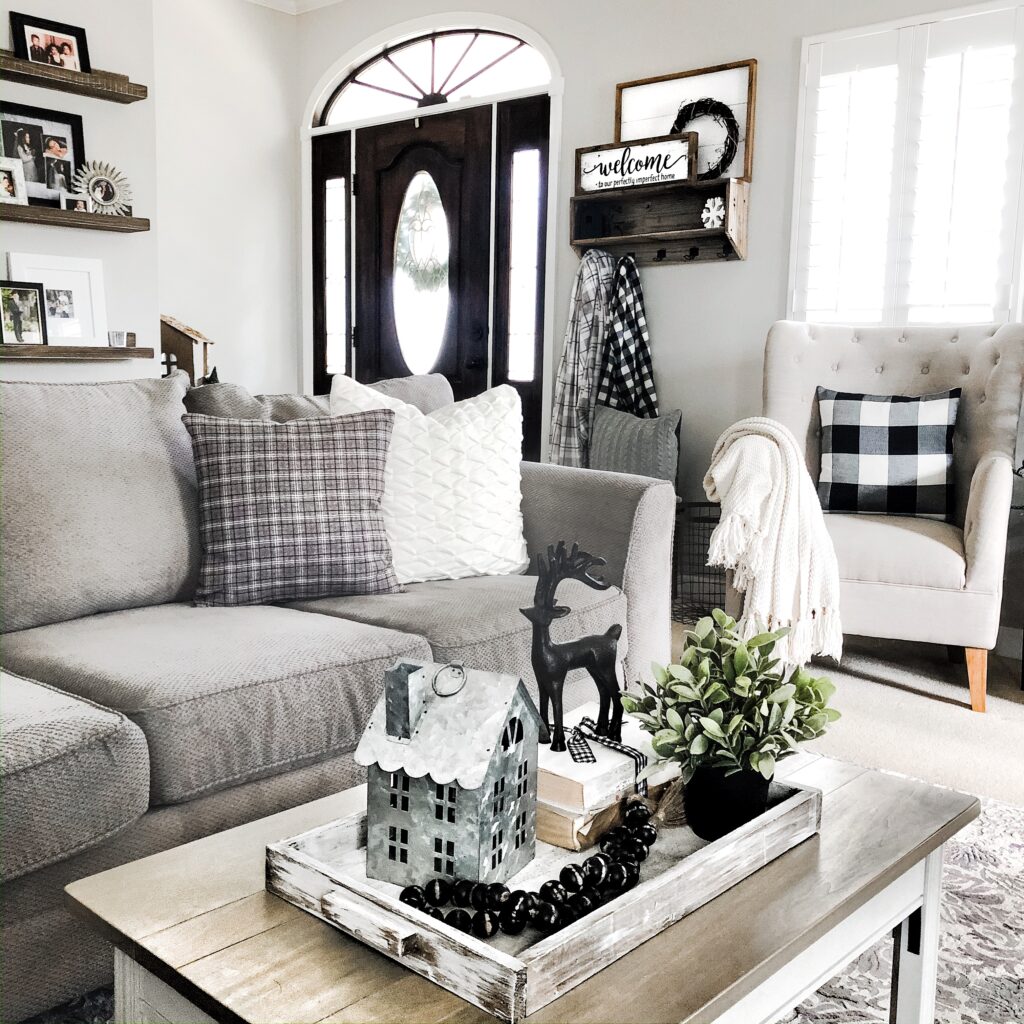 Layers and textures
Throws blankets and pillows are the key ingredients in cozy. Layering more neutral plaid patterns along with the buffalo check makes it look more cohesive. Stick with the same colors or tones and add some fun textures.
Keeping your flocked tree and garland up in January is very acceptable and also adds to the cozy. I took all the ornaments off the tree and just left the lights on. Leaving wintery items or ornaments up like my friend Margy from @theoldhouseonmain adds so much interest during the January winter blues.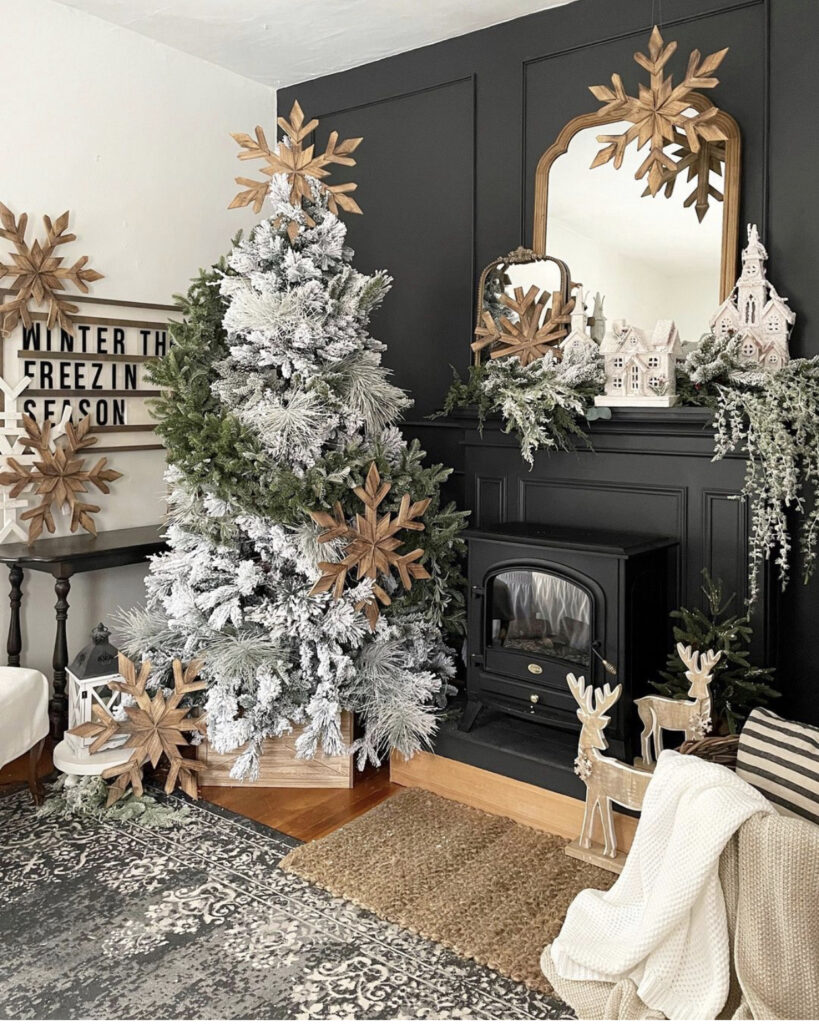 Hope these buffalo check winter after Christmas ideas help keep you warm and cozy all winter long. Remember spring is just around the corner and this cold shall soon pass 🤞🏼