Tis the season of ghosts, ghouls, and goblins. Let's be honest we really just mean ghosts, right? I have been seeing so many ghosts this Halloween season. I even made some countertop ghosts for the kitchen. My plan was to make a tomato cage ghost using a white shower curtain but I didn't really have a good place for them so I came up with another idea to use the white shower curtain I purchased at Dollar Tree. A DIY ghost shower curtain for your guest bath or kids' bathroom. It's a craft you and your kids will love.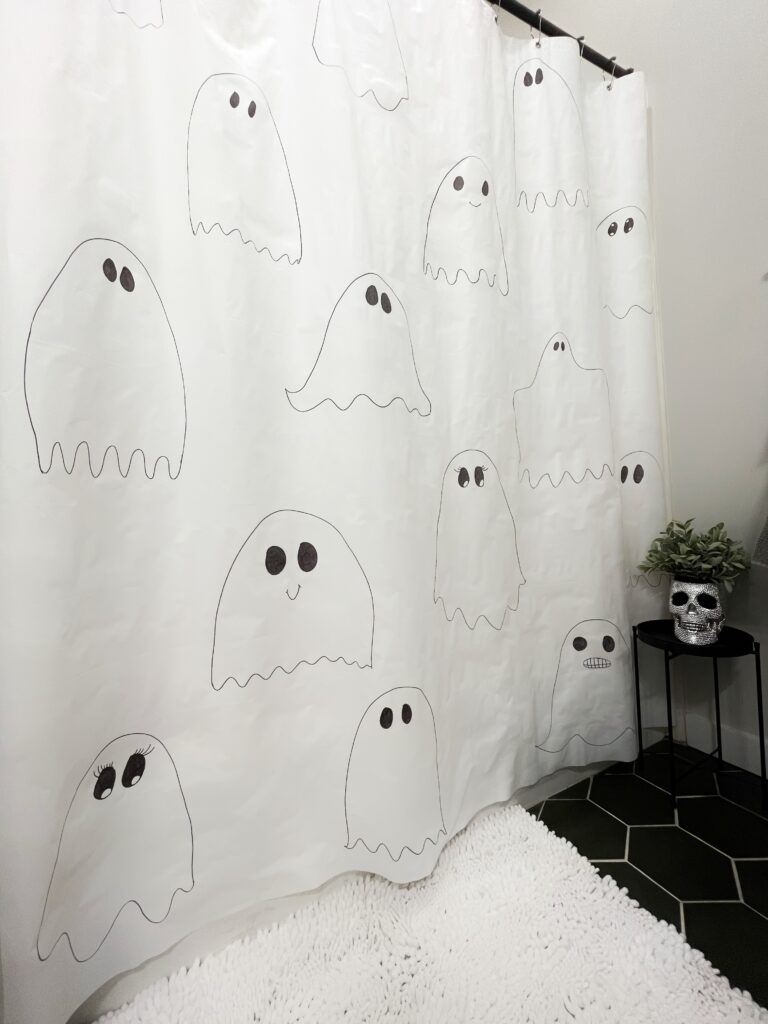 I shared this process on an Instagram reel. My little one enjoyed it so much. It took less than 30 mins to create and let me tell you the cuteness factor is over the top.
This post contains affiliate links, which means I receive a commission if you make a purchase using the links below. All opinions are all my own.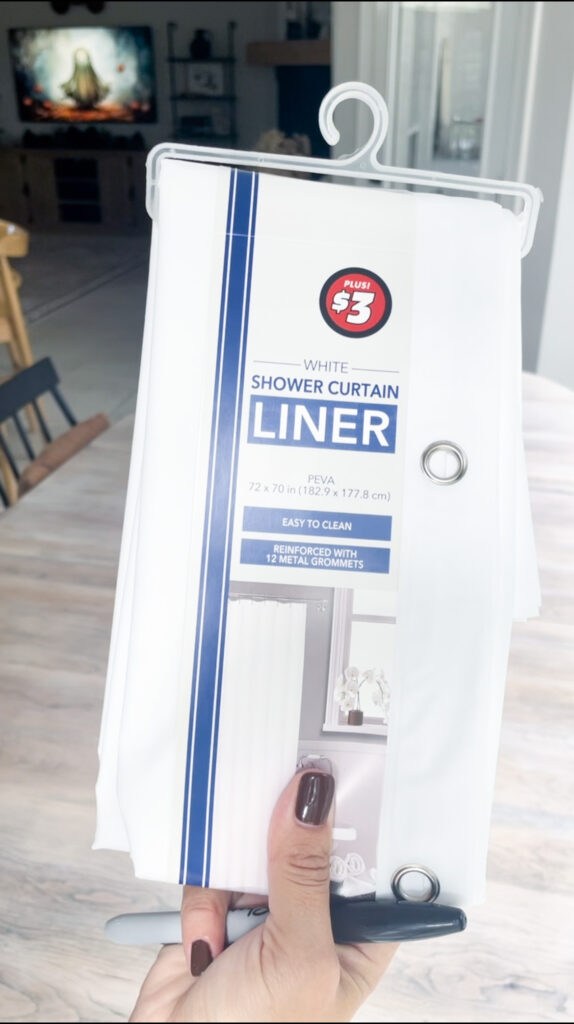 It starts with a simple white shower curtain liner. A fabric one might work as well if you prefer that. A sharpie and some creativity.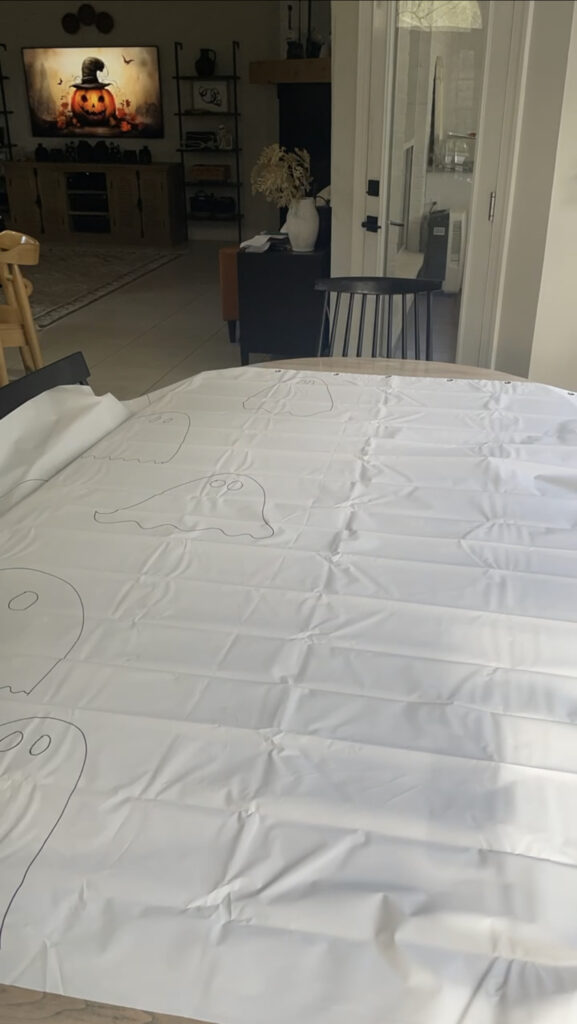 Start of by finding a large surface. Our dining table worked great and saved my back. My plan was to create a bunch of different ghosts. Ghosts of different shapes and faces. Because the shower curtain had been folded it had natural grid lines. That kept things straight and evenly spaced. After counting I figured out that it would be 5 rows of ghosts. Started with left spacing out ghosts and moved down and then over moving across the table.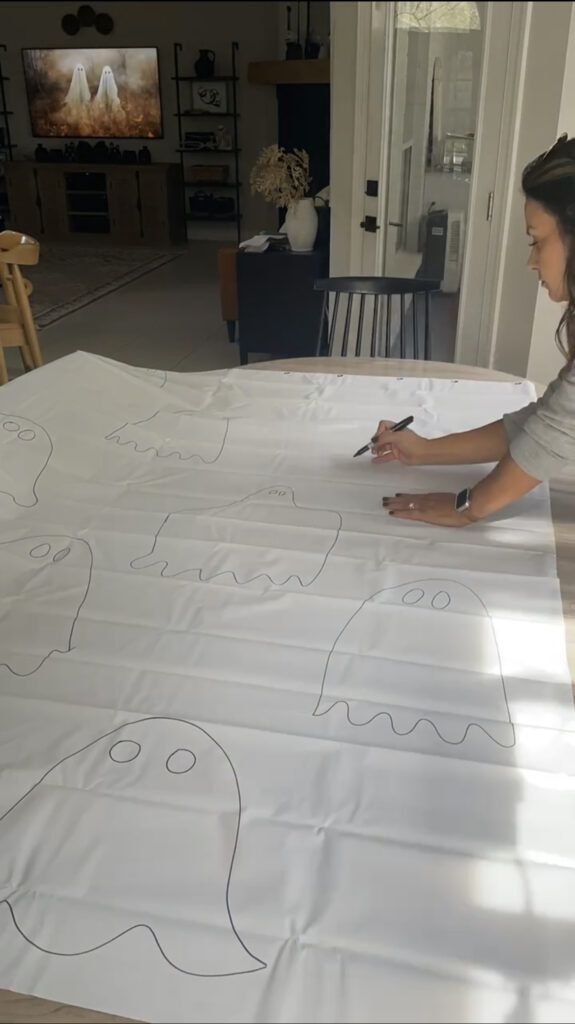 I really enjoy drawing and creating so I let my mind run wild with different shapes and style of ghosts but if you are more of a perfectionist or maybe not so artsy you could definitely use a template from the Internet and then continue to copy that throughout the shower curtain.
Drawing all the outlines first made the process go a little easier. My little one had such a great time coming in and coloring in the eyes and adding some eyelashes to the girl ghost. I think some ghosts with the emoji faces would look so cute too! We kept it pretty simple just with ghosts but feel free to add in some cute words like hey boo.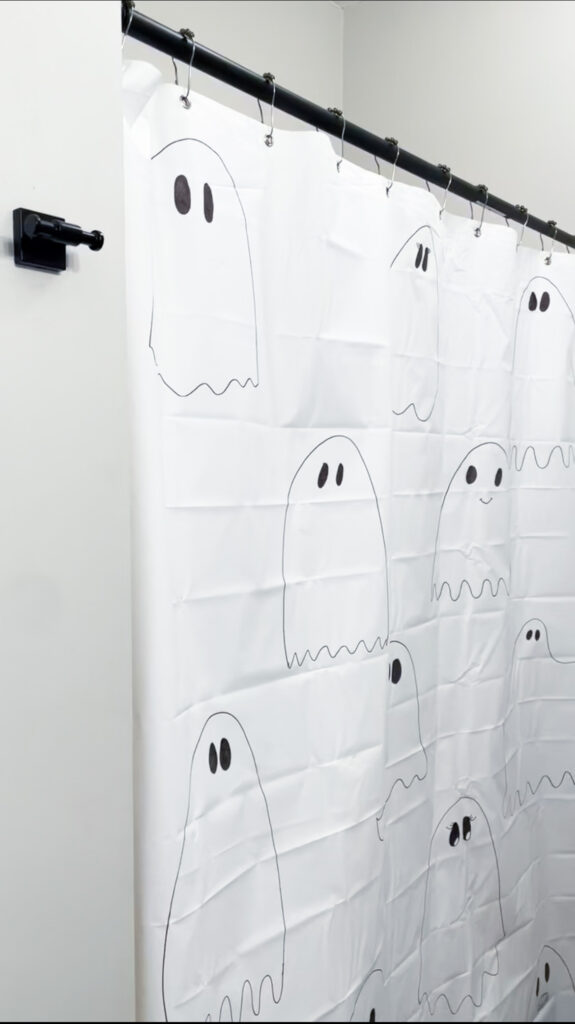 Once the shower curtain is hung up it is much easier to get rid of the folds and wrikles with a steamer.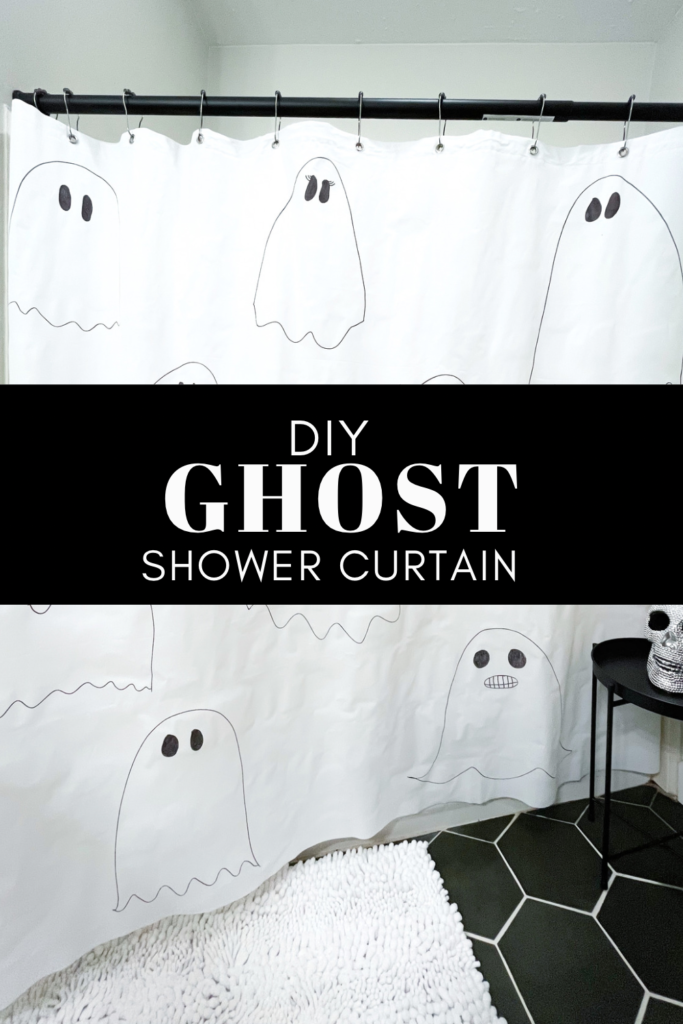 There you have a cute Halloween ghost shower curtain for your guest bath or for your kids bathroom for just a few bucks.
Want another Halloween craft? Try making a haunted house village.