Technology has come such a long way. Especially when it comes to LED lights. They are putting lights on so many things and I am here for it, especially during the Christmas season. I can't be the only one who thinks these Christmas light-up doormats are the coolest new decor item this year. And if you're reading this, I guess this means that you are just as excited about these doormats as I am. Sharing some of my favorite light-up Christmas doormats along with the styling and themes that go with them.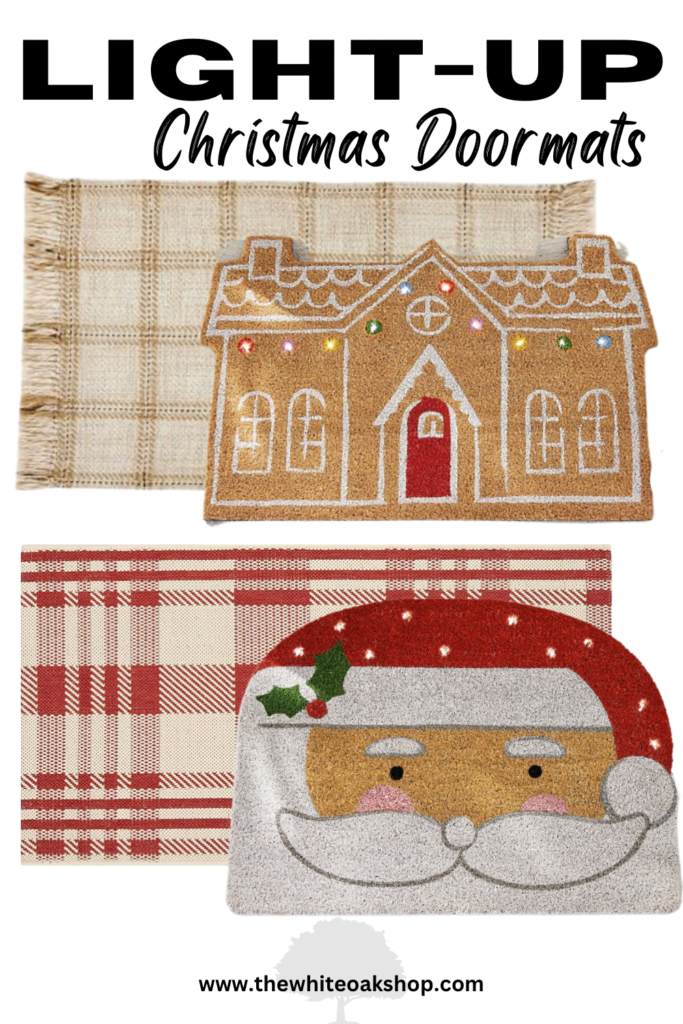 This post contains affiliate links, which means I receive a commission if you make a purchase using the links below.  All opinions are my own.
So far, I have only found these light-up doormats at Pottery Barn. They are not at a bad price, considering they have such an impact on your front door for Christmas. 
Gingerbread Theme
I'll start off with the fun patterns. I think these two styles are so cute. The gingerbread house doormat was very popular last year and was sold out early in the season. I could see it being very popular again this year. Not to mention there are so many cute new gingerbread items, shared below, to go with this new light-up doormat. It could be paired with a neutral plaid rug or a red plaid.

Santa theme
The Santa theme is a timeless theme to go with and this Santa light-up doormat is just darling. These new Christmas Santa decor pieces will always be classic.

Now, if you've been following me for a while, you know that I am a neutral girl at heart, and these next two styles are some of my favorites.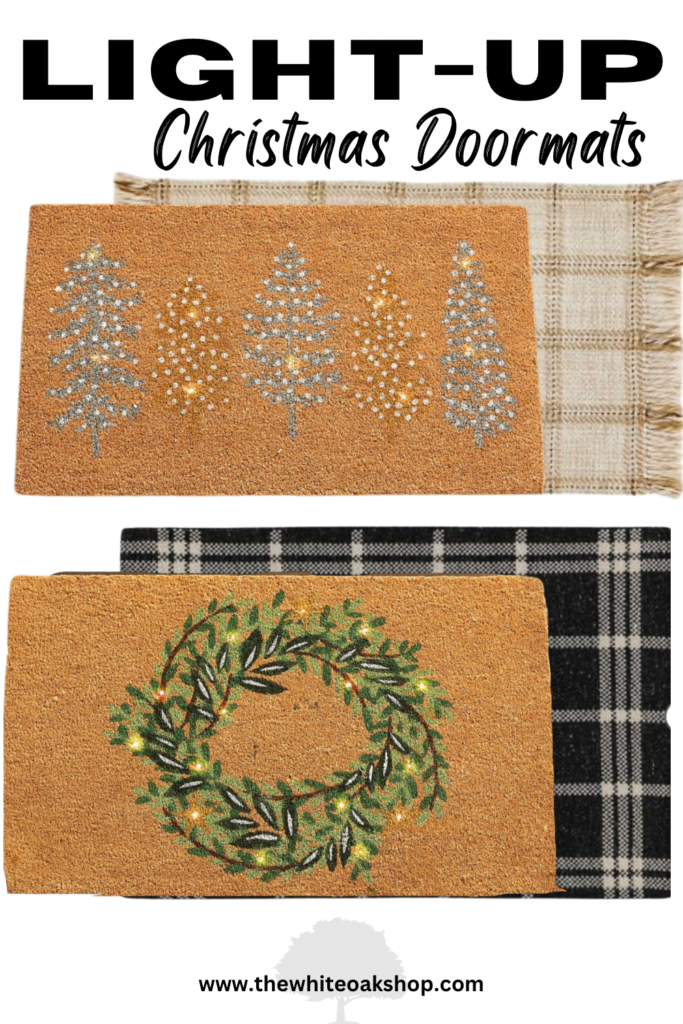 White Christmas
If your theme is a white Christmas then the Metallic Trees is for you. The best part is that these neutral rugs can be left out well into January for your winter decor. These layering rugs are so pretty and add contrast and interest to your entry. You can't go wrong with the tan plaid. It was a fall favorite and it can be layered well into winter.

Modern Neutral Christmas
Some years I like to use all the seasonal colors, especially red, and then some years I'd like to keep things pretty neutral. I have kept one neutral tree for the last few years because I love the look and then we do the kids tree that has all the colors. In all honesty, I will probably always have a neutral theme somewhere in the house. This wreath doormat is a great option for neutral lovers. The design and simplicity make it very modern.

Now the hard part. Which doormat is your favorite? Let me know below.