Our new entry, desperately needed a little love. I decided to take down the sheer curtains to wash them. I am sure they had years of filth and dirt. I didn't realize how much light the curtains blocked, I mean they were sheers!! I knew when I took them down and had all the extra light pouring in that I would NOT put them back up and block the light.
This post contains affiliate links, which means I receive a commission if you make a purchase using the links below.  All opinions are all my own.
I also loved being able to see out but that also means people can see in so I needed a solution for that problem. Privacy film. I had heard about it but never used it myself. There are so many options. Frosted, tinted, etched, decorative, and mirrored. After some research I decided on the mirrored option. I figured this was the best of both worlds. I could see out but from the outside people would not be able to see in.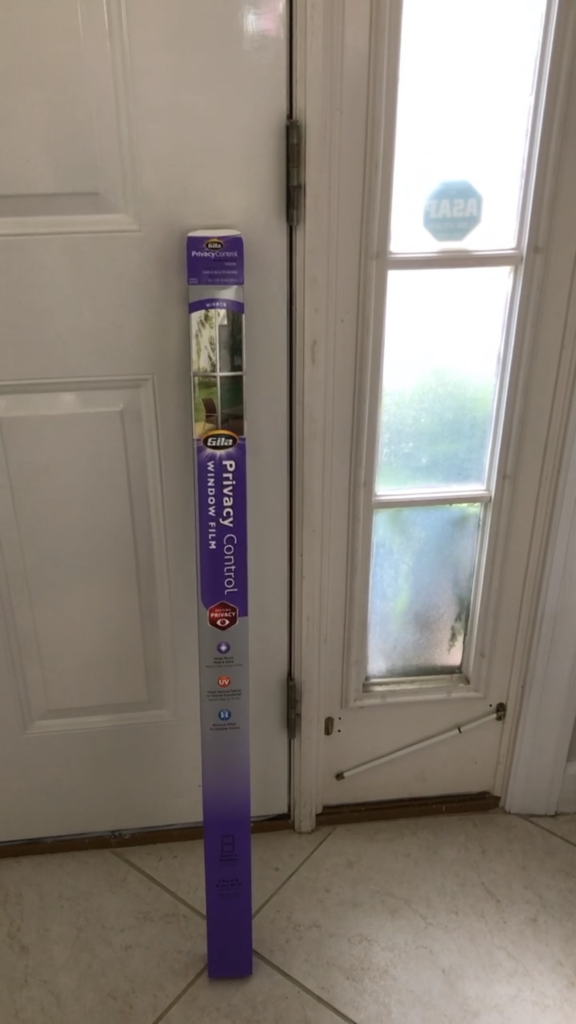 I purchased the mirrored film and the window film installation kit that included the spray bottle solution, lint cloth, trimming tool and squeegee. Installing the film was simple enough following the instructions on the kit. I went outside to admire the mirrored sidelights and I loved the privacy it gave.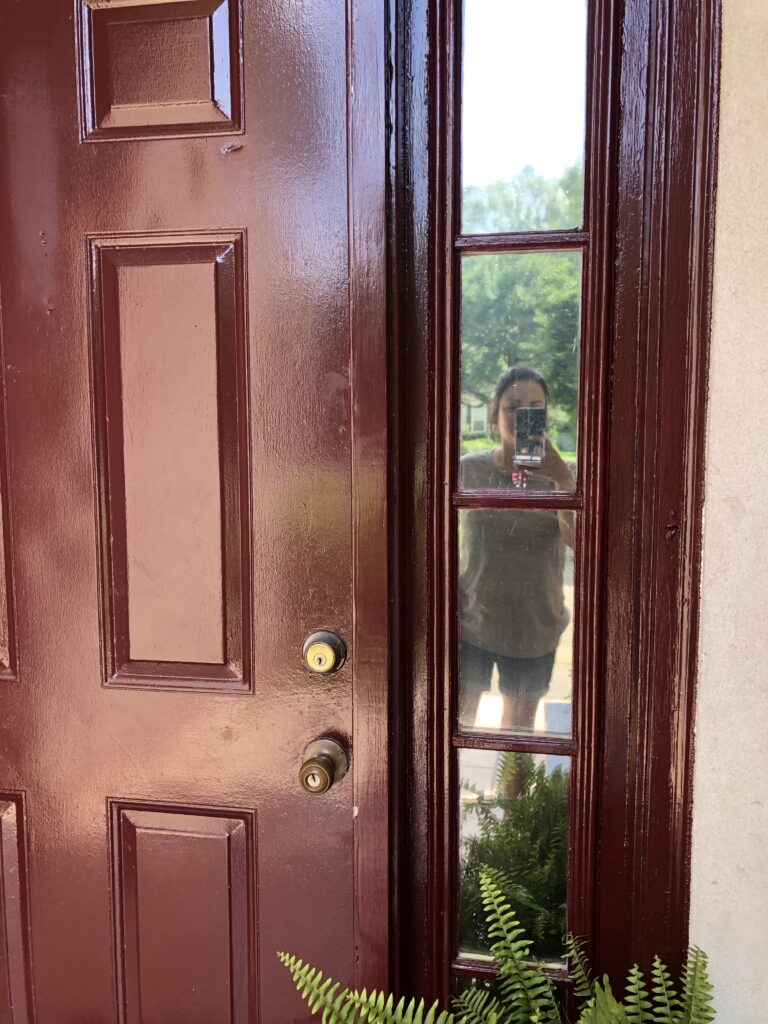 Installing the privacy film was pretty self explanatory. The instructions are on the packaging. Sharing some tips that I discovered while installing. I used the gap on my dining table to cut the film as shown in picture below. Peeling the back of the film was also a bit tricky. Using the tool I was using to cut helped. I used that instead of a fingernail to start peeling the corner.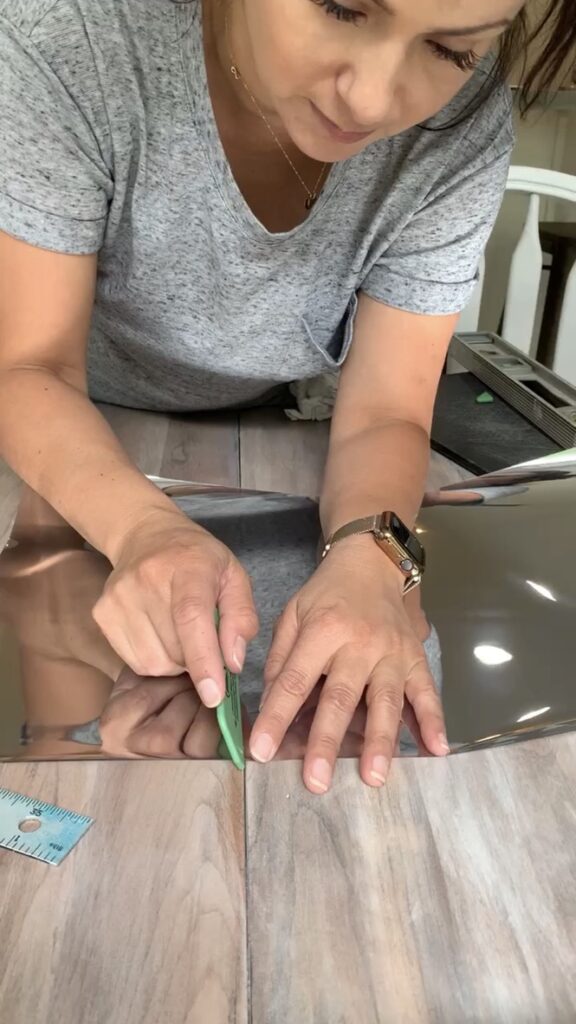 The mirrored film helped alleviate the privacy issue or so I thought. I will share another post on how the privacy is resolved at night. Unfortunately the mirrored film only works during the day.
Adding pretty functional decor was next. I knew I wanted a table and some hooks. The entry is small and one side as a closet door and the other side is a pony wall, if I wanted a table it would have to go on the pony wall. I found a narrow table that would work for the space. I added a welcome sign and sewed two rugs together to make the entry rug. The other wall was perfect for some hooks and a sign.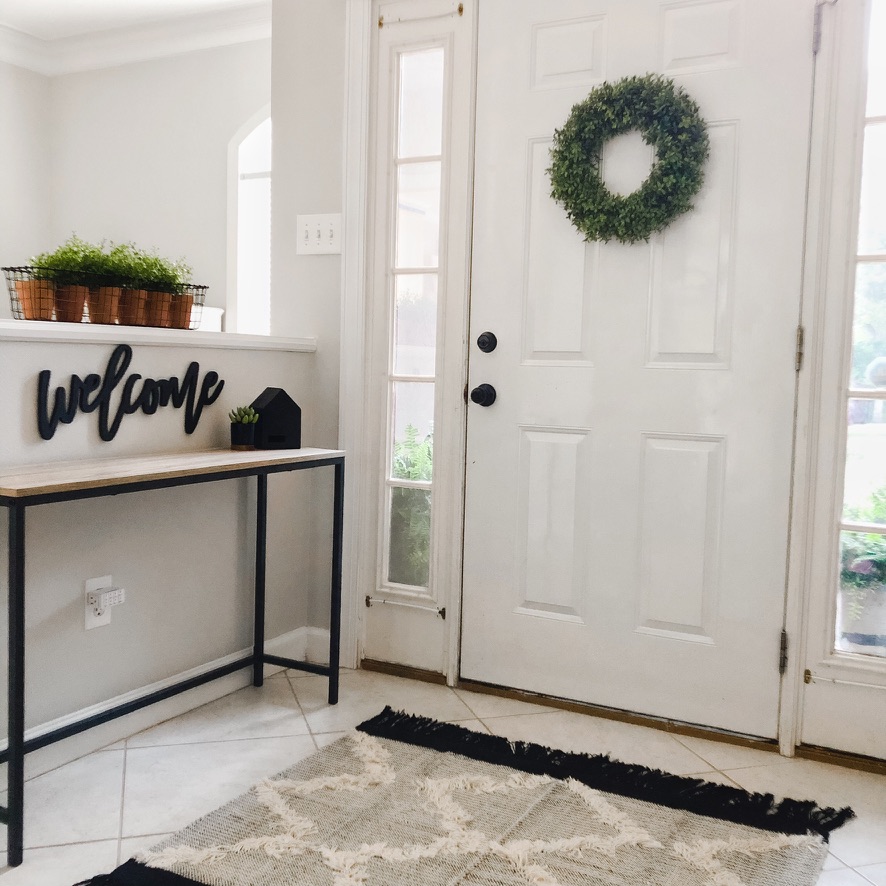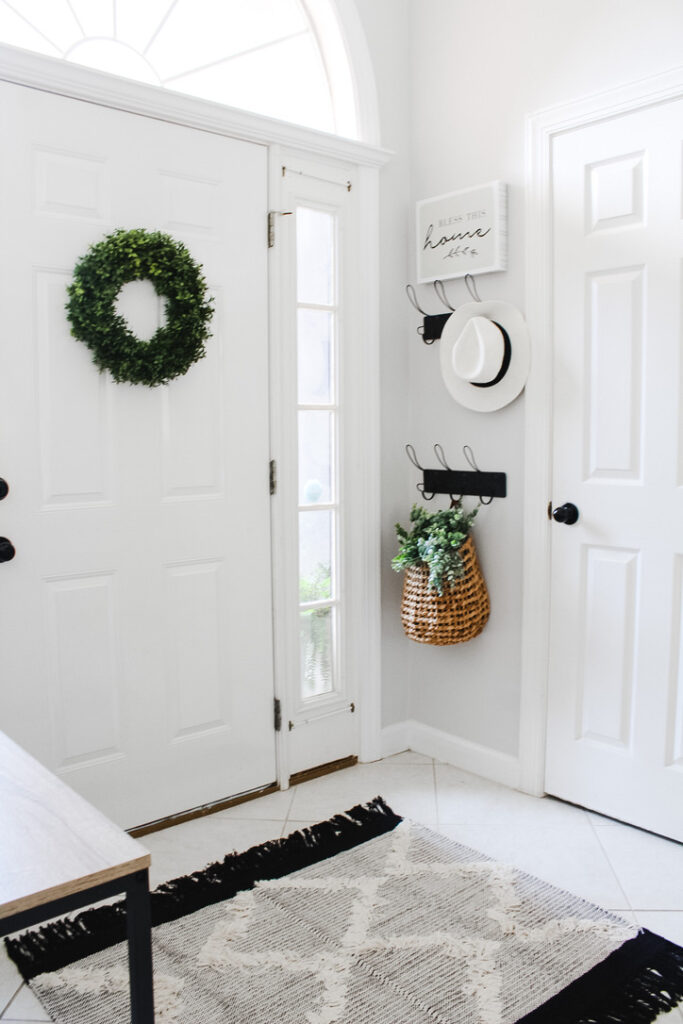 This refresh came in at about $150. I reused a lot of decor I had on hand.